This BBQ Pulled Pork with Pineapple & Soy is not only Instant Pot friendly, but is the most delicious and flavorful pulled pork ever. The dry rub spice mixture, barbecue sauce, soy sauce, and pineapple juice come together to form a slightly sweet, smokey, and rich sauce. This BBQ pulled pork is so tender and is the perfect dish to make for a crowd, or freeze for an easy ready to go dinner option.
Pork butt (or pork shoulder) inherently has a lot of flavor, because of the marbling (amount of fat throughout the meat). This is what makes it such a good candidate for pulled meat. It will come out of the pressure cooker so tender, and almost falling apart.
It is also the perfect meal to cook for a crowd (think football Sunday or 4th of July), because it is super easy to make ahead of time, and keep warm in the oven or the Instant Pot. There are many different ways to eat it, or you can always freeze it, and pull it out on a night when you do not feel like cooking.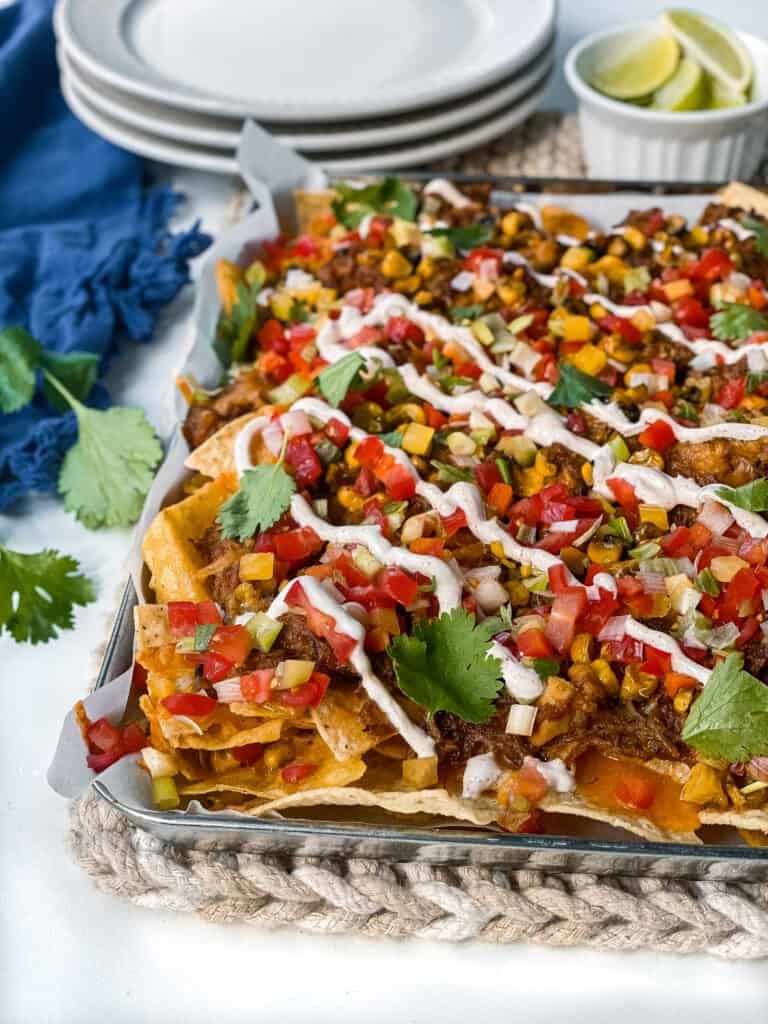 How To Serve BBQ Pulled Pork
There are so many ways to enjoy this BBQ pulled pork! Here are just a few of the ways I like to eat it:
The most common way pulled pork is served is on rolls/buns as a sandwich. I think the sweet Hawaiian rolls make for an awesome BBQ pulled pork slider topped with pickled onions, or pickles.
Use pulled pork as a filling for tacos, quesadillas, or on top of nachos. Load them up with cheese, sour cream, onions, cilantro, or guac (you get the idea).
BBQ pulled pork goes great on a salad with grilled corn, avocado, tomatoes, etc. It is kind of a play on a BBQ chicken salad.
And the easiest way to eat it is just by itself! Serve with mac n cheese, mashed potatoes, corn, or rolls at your next barbecue.
Tips for Making the Best BBQ Pulled Pork
Make sure you use the right cut of meat. Pork butt or shoulder will work. It can be boneless or bone in.
Don't skip out on any of the spices or sauces. They all serve a purpose to develop the best and most balanced flavor.
Use a barbecue sauce that you love! I like to go for a more traditional sweet one, but you could also use a hot barbecue sauce to amp up the spice.
Give yourself enough time to cook. The meat cannot be cooked any faster or it will not be tender.
Before serving the pork make sure to add back in some of the juice from the pot. It is loaded with flavor!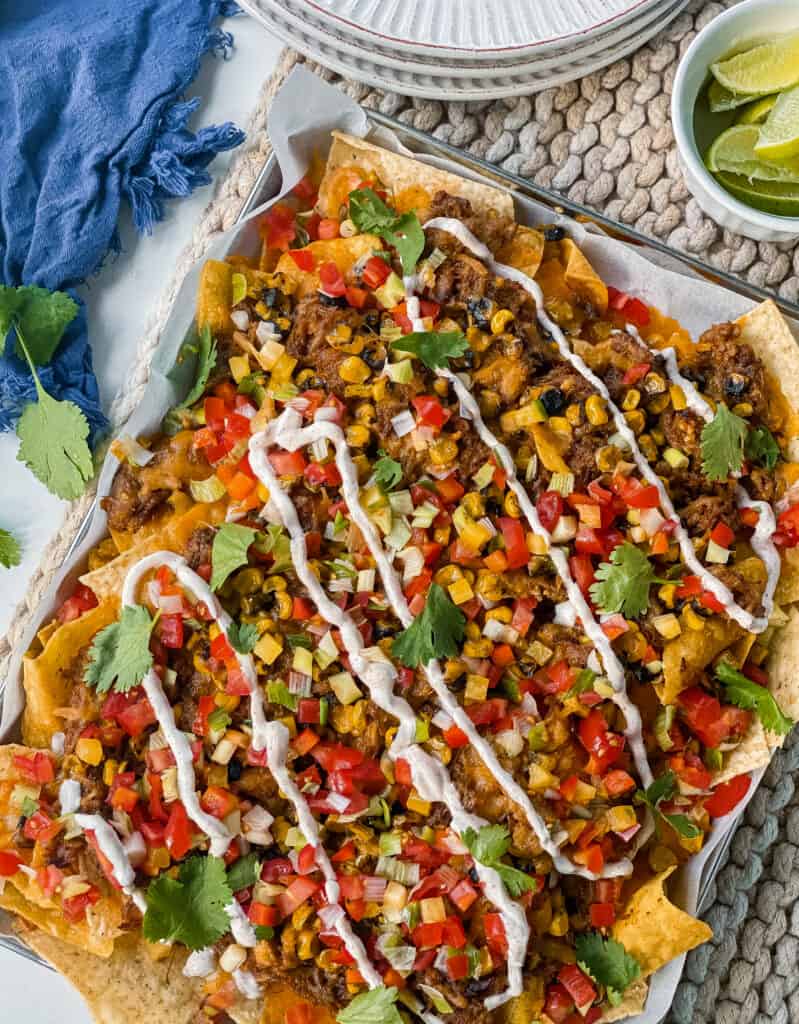 Let's Get Cooking
We need to start by prepping any vegetables or aromatics. In this case, we just have some onion and garlic. I always like to knock this out first. The other thing that needs to be prepped it the meat. Try your best to cut it into 4 even pieces, or ask your butcher to do it for you.
We want to brown the meat on each side to develop extra flavor. You can only fit about two pieces in the pot at a time. Once this is done, just set the meat aside.
Now it is time for the aromatics. Add the onions, garlic, spices, and allow them to heat up and become fragrant. Next, we will deglaze the pan with all of our liquids, and that is pretty much it! Just add the pork back in, and let the pressure cooker do it's thing.
Lastly, you will just need to shred the meat. This should be easy, as it should be incredibly tender. Make sure to add back in lots of the yummy cooking liquid.
Freezing
This meat freezes very well! I normally let it cool overnight completely in the fridge first. Then, I will portion out however much I want for a given night, and put the pork into baggies. Whenever I am ready to reheat it, I pull it out directly from the freezer, and pop it into a skillet. I add a couple tablespoons of water, and cover it. I let it simmer on medium high until completely thawed.