The best buttery, salty, slightly nostalgic appetizer are these Croque Monsieur Hand Pies. These little pockets of ham and cheese goodness are nestled between two flaky pieces of puff pastry. They are almost like a ham and cheese sandwich but WAY better. Make these croque monsieur hand pies for lunch, or even brunch because they are good anytime of the day.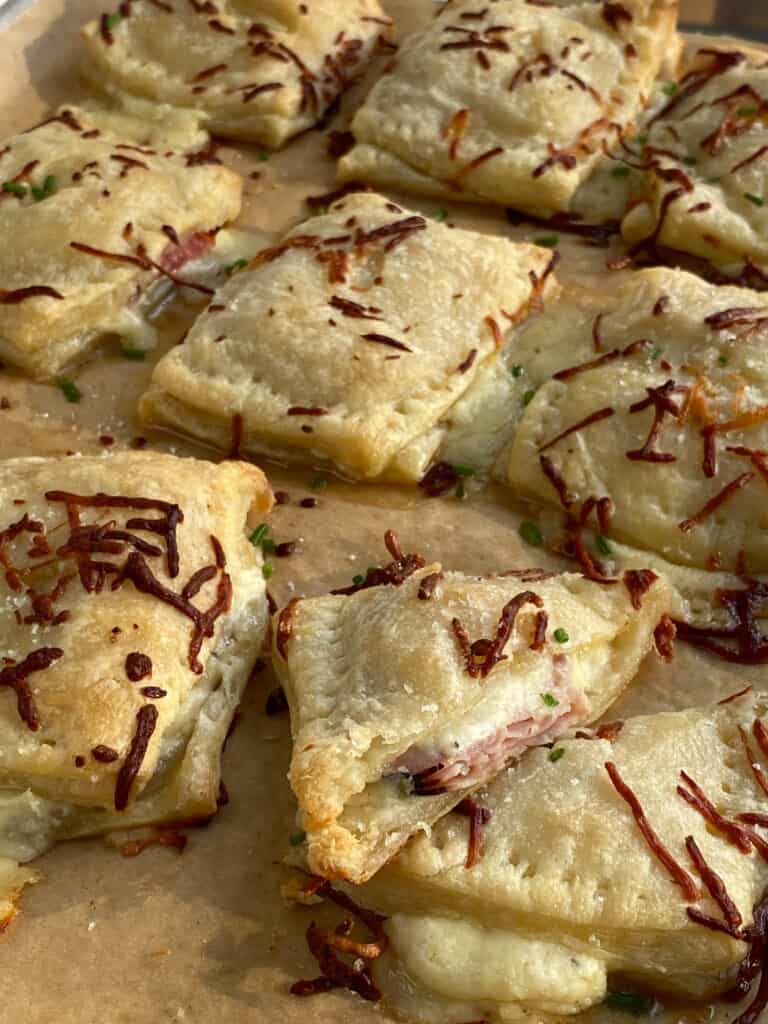 Have I mentioned it is dark, rainy, and cold here in Seattle? I feel like a broken record at this point. But all I am craving this time of year is soup and grilled cheese. These croque monsieur hand pies do the trick. Talk about a sandwich leveled up.
I know it is January and I keep talking about upping my veggie intake over on Instagram, but just because I am adding veggies does not mean I am subtracting anything. It is all about balance my friends.
So if you set out to follow some crazy restrictive diet for the new year, trade it in for one of these croque monsieur hand pies and I promise you will not regret it.
---
What Is a Croque Monsieur?
Well a croque monsieur is my favorite sandwich of all time. I know this a bold statement, but it is definitely high up on my list.
So anyways, let's talk about what those French words actually mean. From my research it seems croque translates to "crunch" or "bite" and monsieur means "mister". Not quite sure what they were going for exactly with this name, but maybe a man's or mister's sandwich? Not to be confused with the croque madame (the women's sandwich), which is a little different. It is an elevated version of the monsieur. Coincidence? I think not. 😉
Now that we figured out the translation, let's talk about what is actually on this heavenly sandwich. It starts with two slices of good quality white bread. Then there is béchamel spread on both sides of the bread. After the béchamel comes lots of ham, gruyere, and parmesan cheese. Lastly the sandwich is topped with even more cheese and cooked in the oven until warm and bubbly.
Absolutely INCREDIBLE.
My version is made even better by swapping the bread for puff pastry.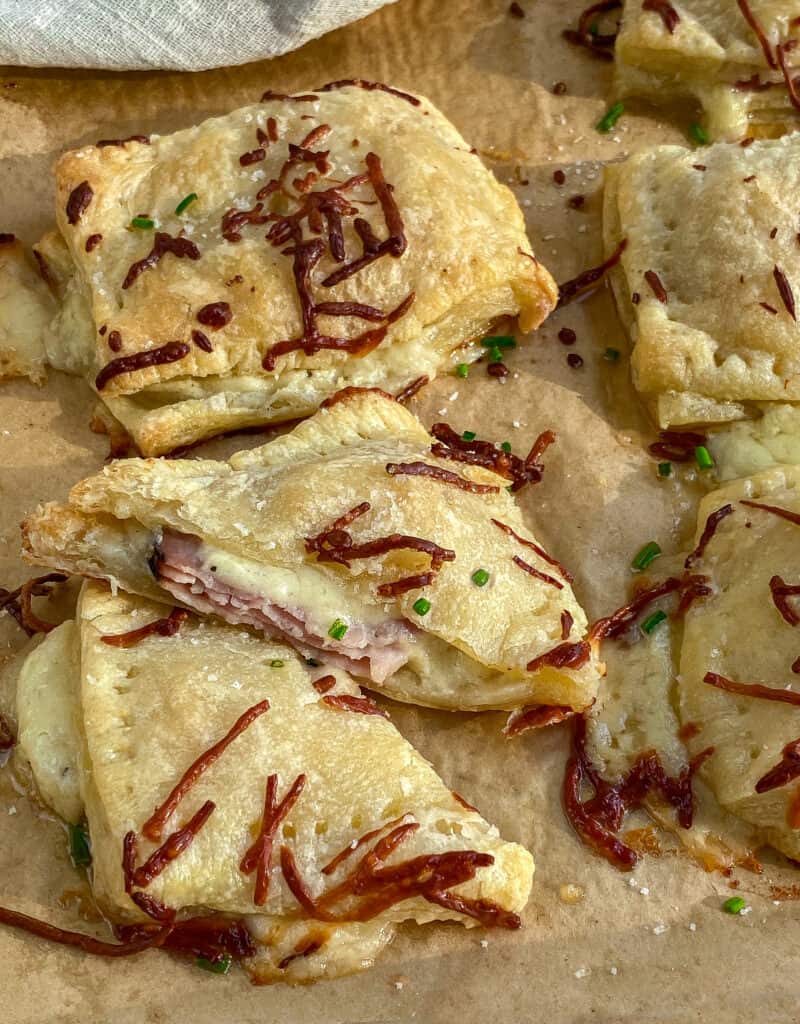 ---
Why You Will Love Croque Monsieur Hand Pies
Cheesy & salty. I mean do I really need to explain this one? The cheese melts and becomes warm and bubbly. That mixes with creamy béchamel and melts in your mouth. The ham adds a nice saltiness. But the puff pastry, another layer of buttery richness.
Simple. These croque monsieur hand pies are made with simple everyday ingredients. Nothing fancy about ham and cheese. And the béchamel sauce? It might sound fancy but it is made with 3 of the most basic ingredients, butter, milk, and flour.
Individual. I love to make individual portioned dishes. These croque monsieur hand pies are the perfect party appetizer because each guest can just grab their own. Keep your germs to yourself!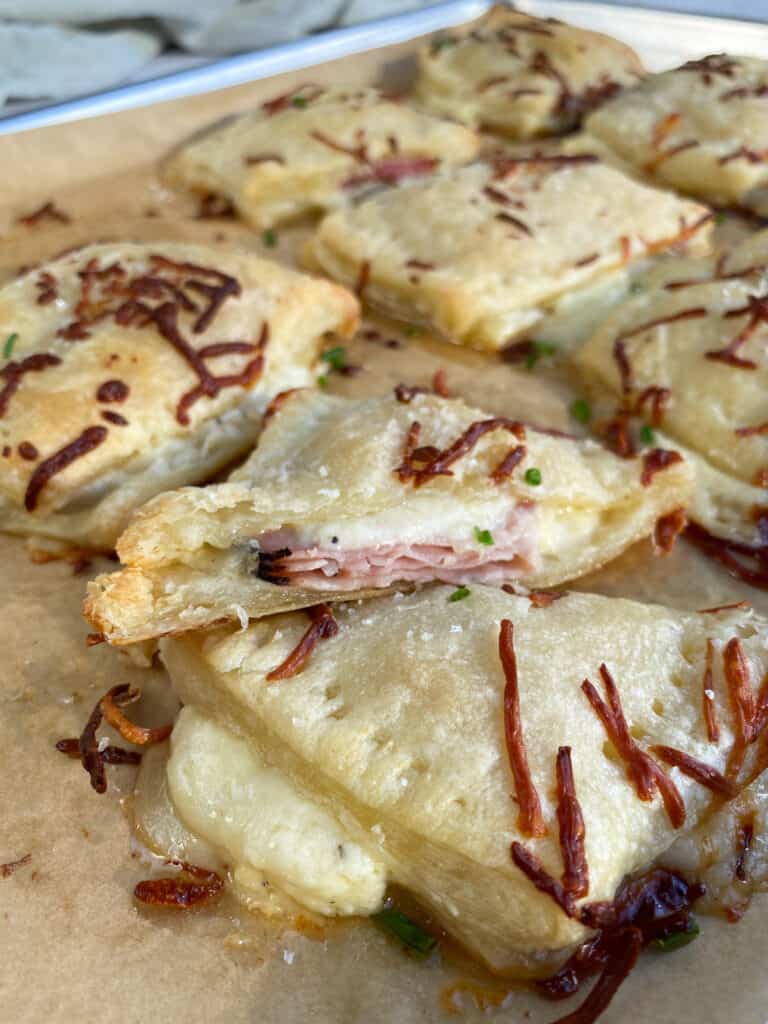 ---
Let's Break It Down Step by Step
First things first, let's cut the cheese into 16 pieces. This will allow two pieces per pie. You will see below I break each of these in half so that they will fit in the pie.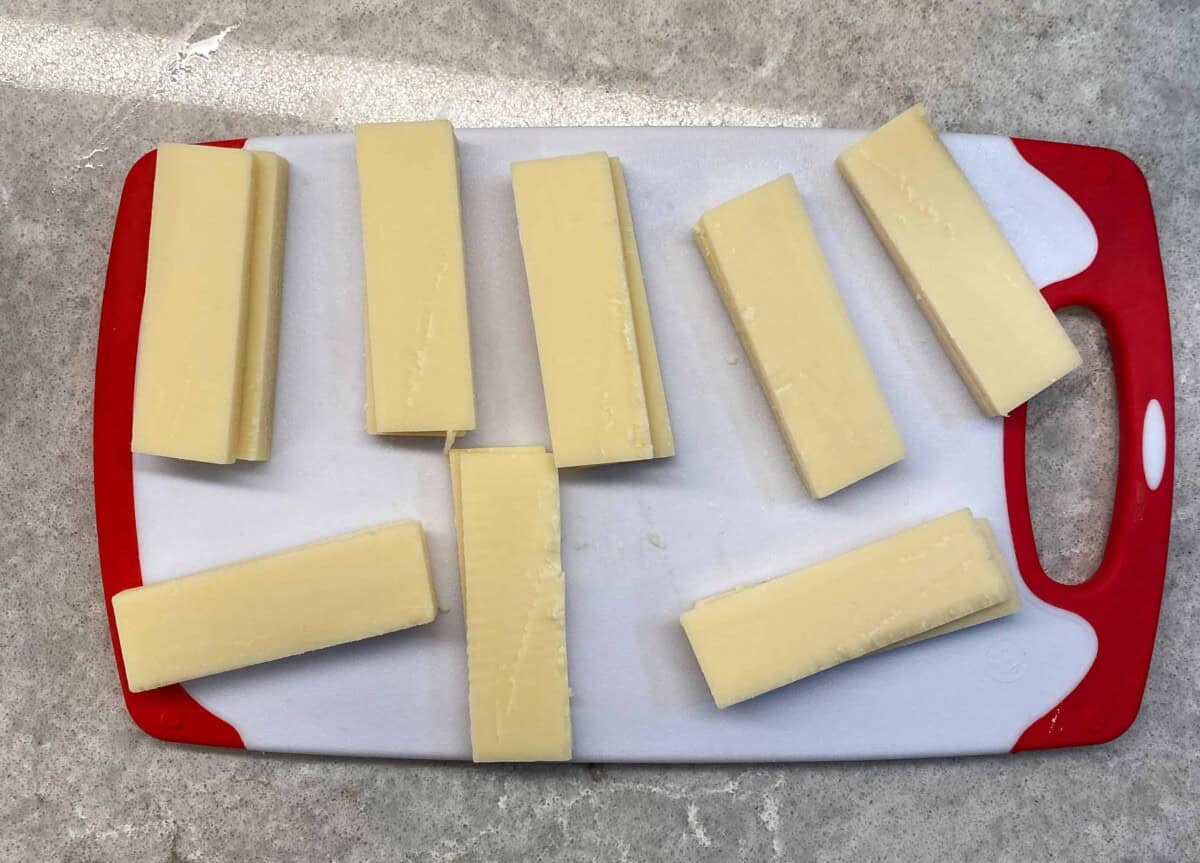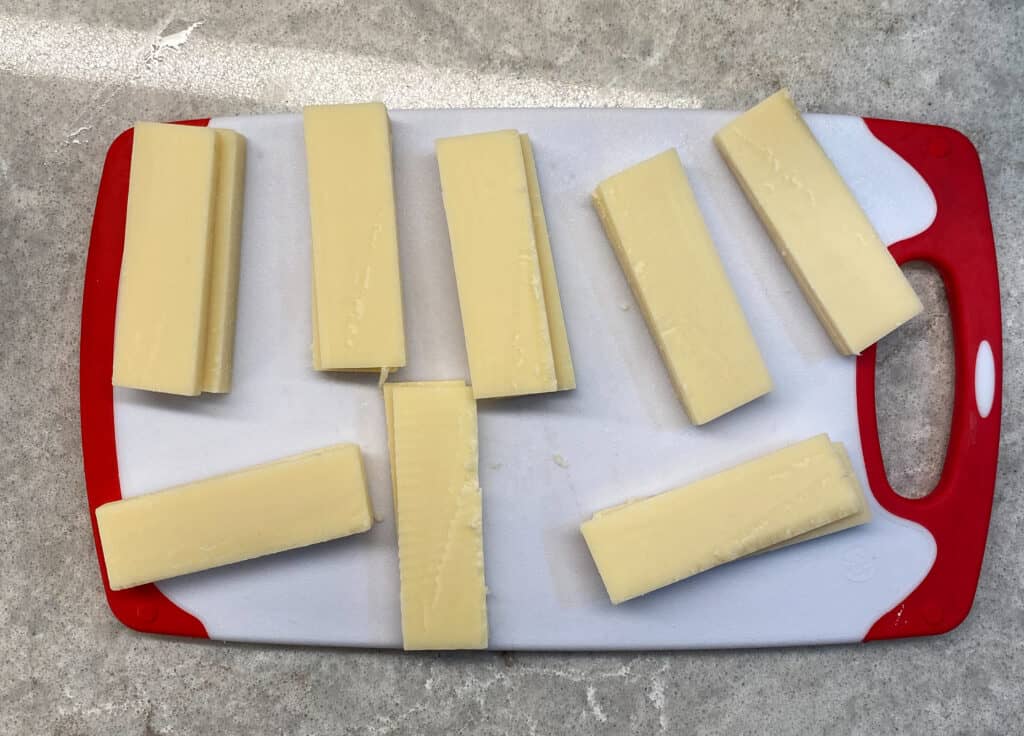 Let's start with one sheet of puff pastry thawed.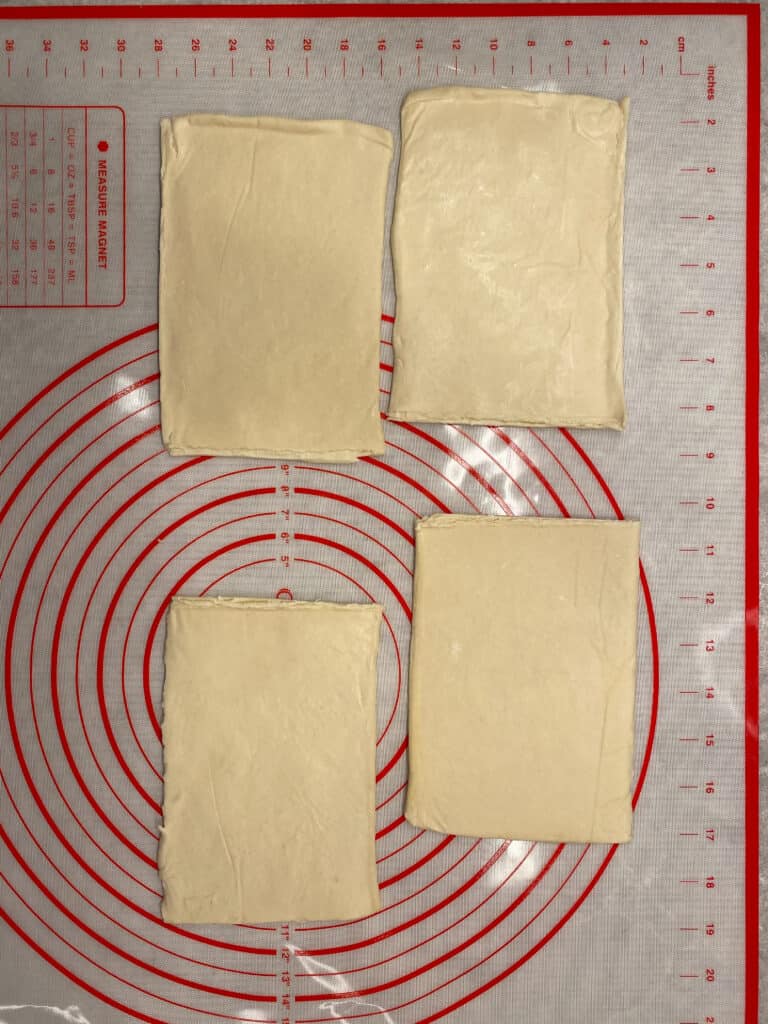 The first step is to cut that into 4 pieces. Then, you will cut each of those into 4 pieces. This will give 16 total pieces of puff pastry.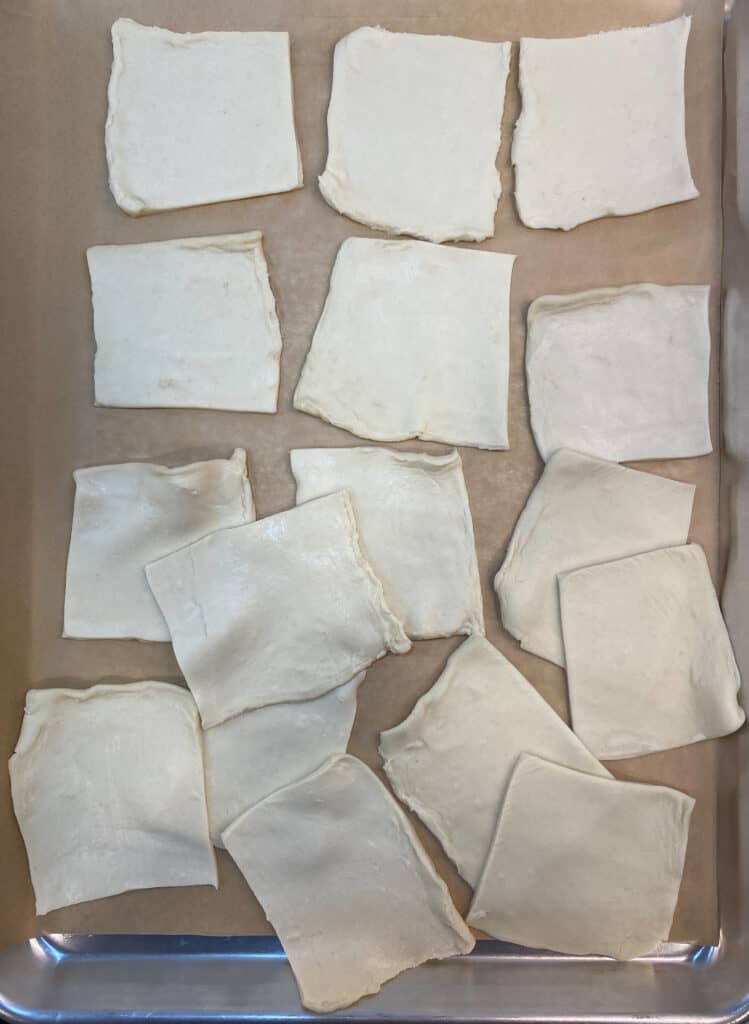 Now it is time for assembly. Start with one of the pieces of puff pastry. Spoon one teaspoon of béchamel onto it.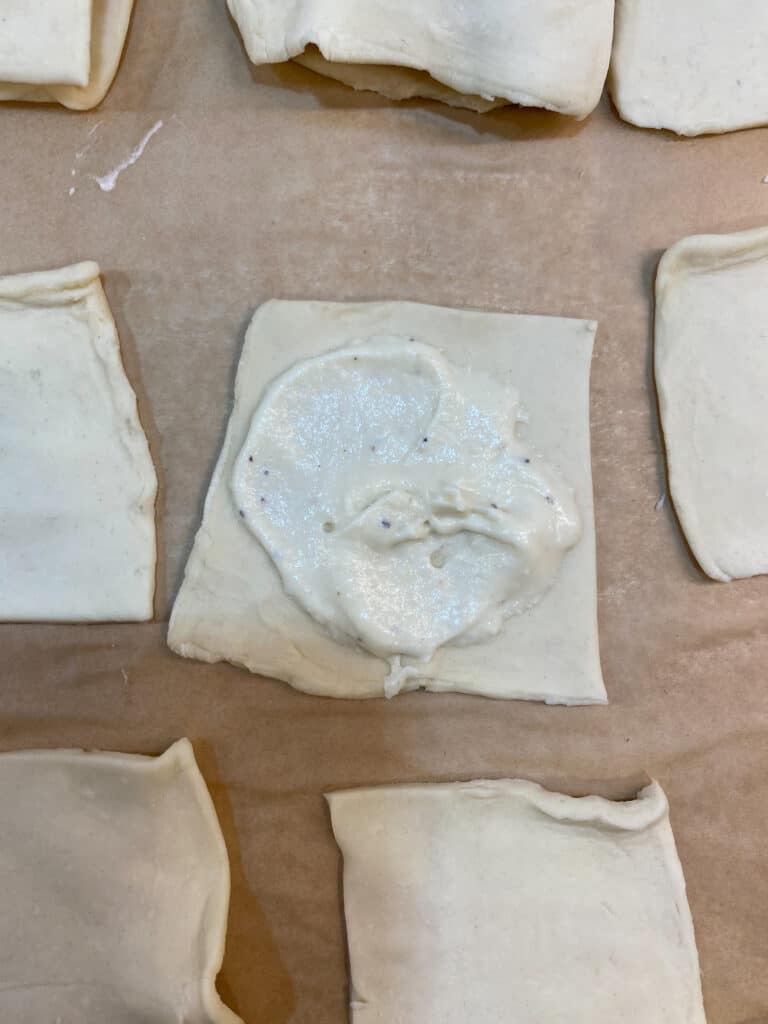 Break one of the pieces of cheese in half. Top the béchamel with the cheese.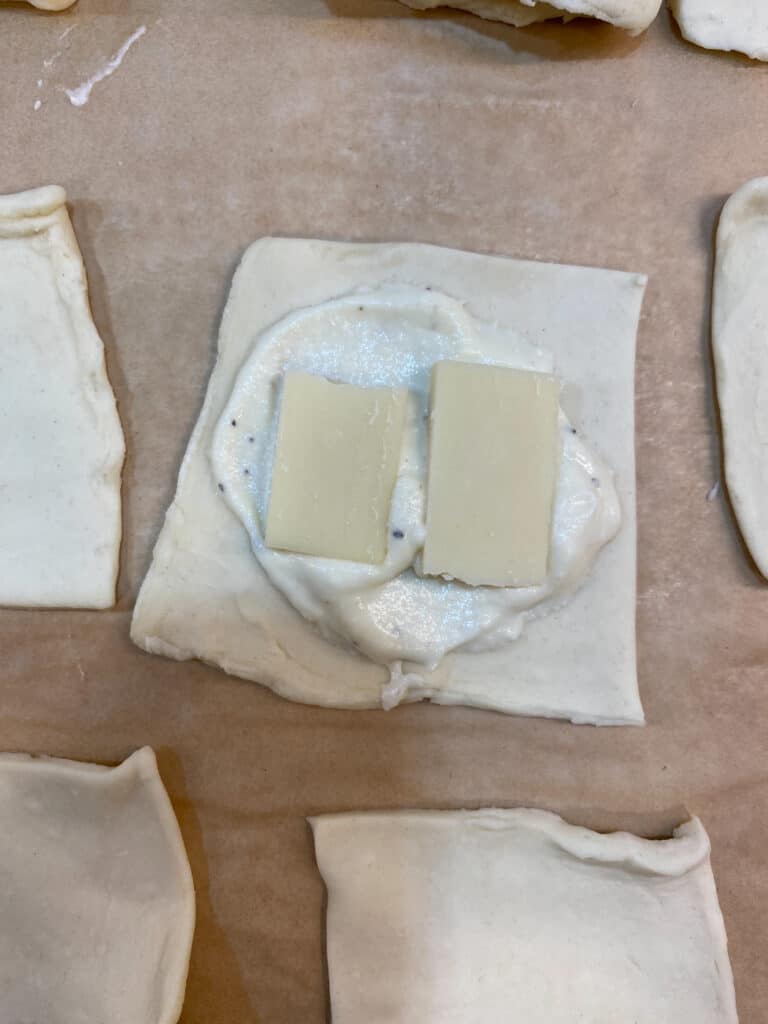 On top of these, add a piece of ham that half been folded in half twice.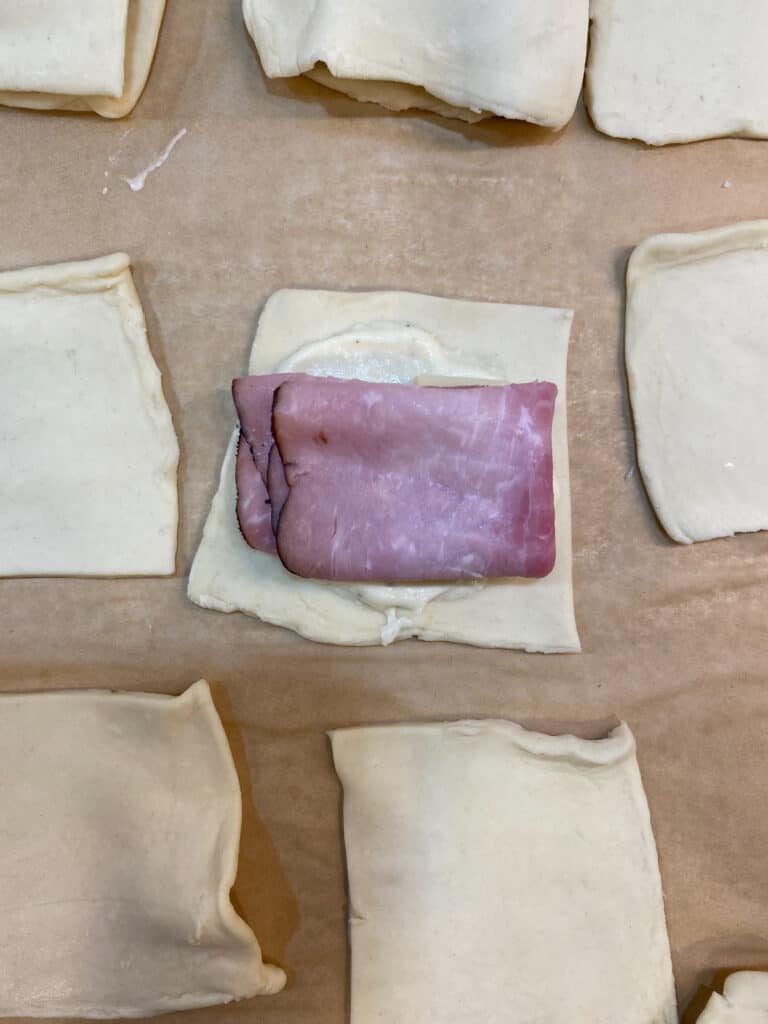 Lastly, finish the filling with one more teaspoon of béchamel and more cheese.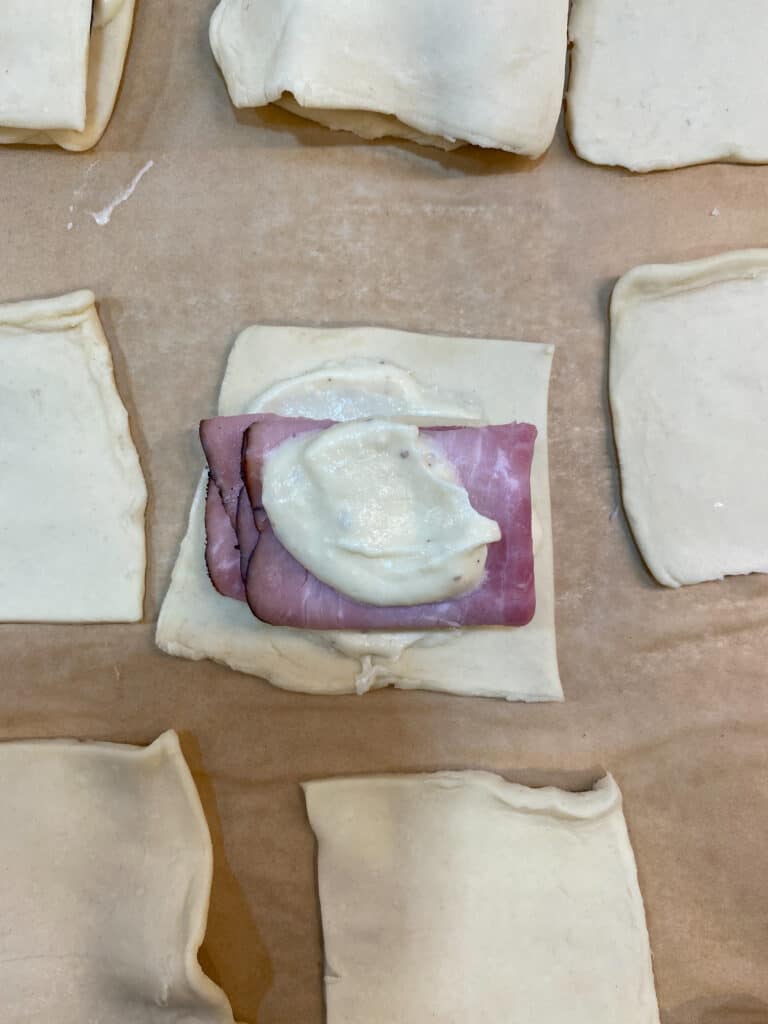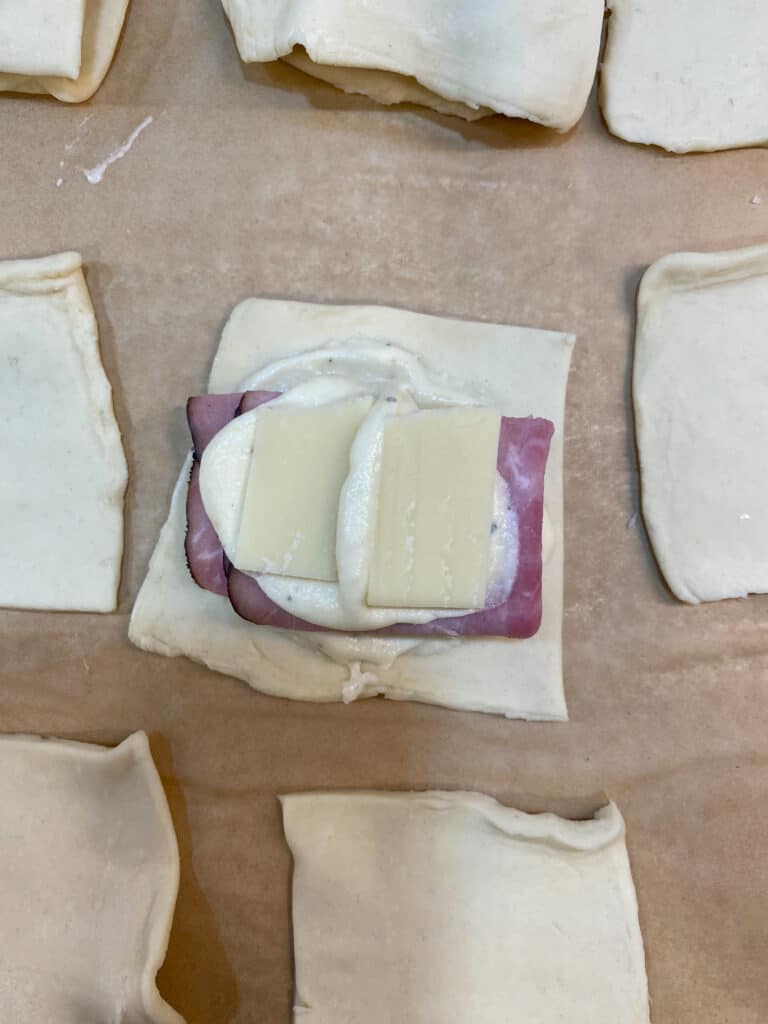 To finish each pie, top the filling with another piece of puff pastry. Press the edges closed with a fork. The pie will be very full and might seem hard to close. Stretch the top piece of pastry a little but if needed. It is okay if the pies do not completely seal.
Using a small sharp pairing knife, cut a little 'x' into the center of each croque monsieur hand pie. Optional: sprinkle with fresh parmesan before or after baking.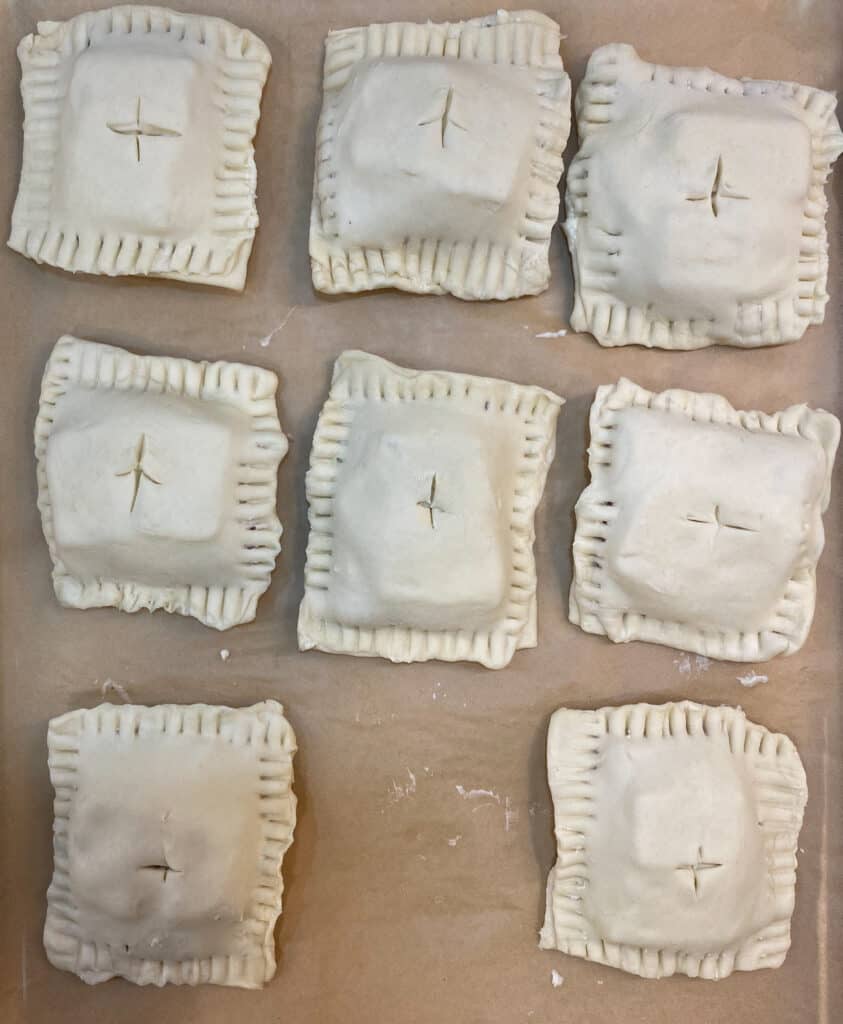 Bake until bubbly and golden brown. Let stand for 5 minutes before serving.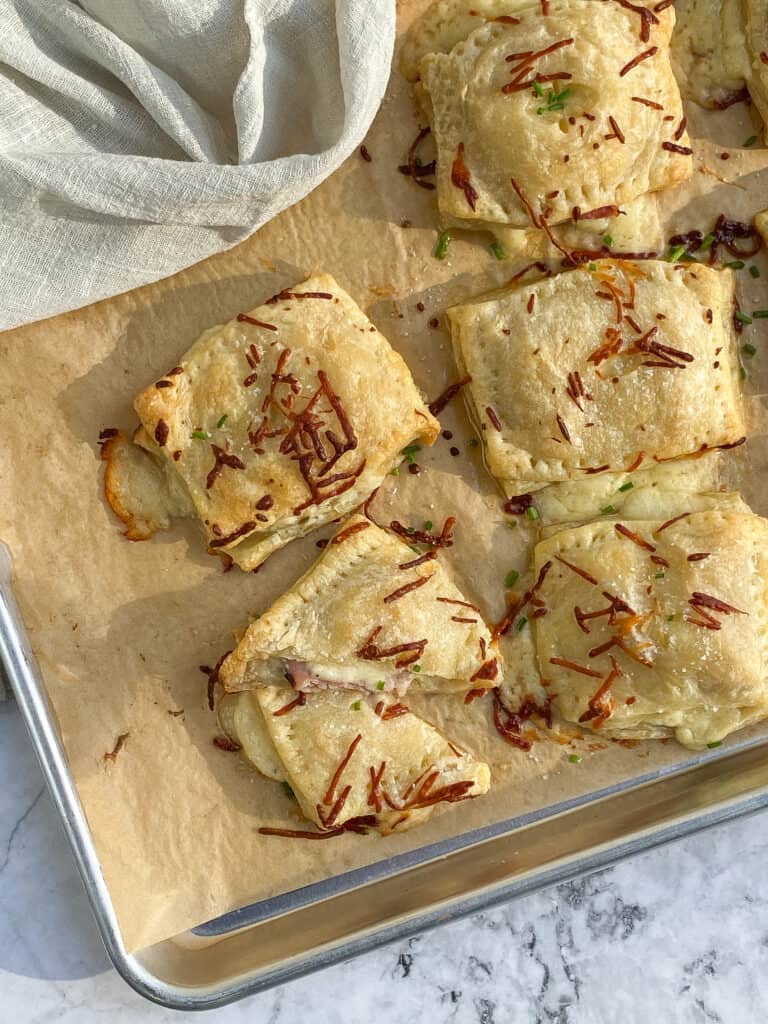 More Delicious Snacks & Appetizers: