This Garlic Bread Recipe is the absolute best and is so quick and easy to make. No surprises here, but this it is dowsed in lots of garlic oregano butter. You only need 4 simple ingredients to make this and it will be ready in no time. And P.S. you may want to double or even triple the recipe.
It is a little hazy but growing up I remember a few different family members preparing garlic bread by melting the butter first and dipping the bread in it a.k.a the bread acts like a sponge soaking up all that buttery goodness.
I had not seen this technique before (and maybe I am living under a rock) so I did a quick google search and it seems most recipe just spread the softened butter onto the bread. I have made it this way too, but it doesn't compare.
But I am here to tell you as a garlic bread lover and someone who has made it literally hundreds of times, the melting technique makes the bread taste so much better. It is addicting.
A combination of melting the butter and using freshly grated garlic makes this bread the best garlic bread and my go to recipe.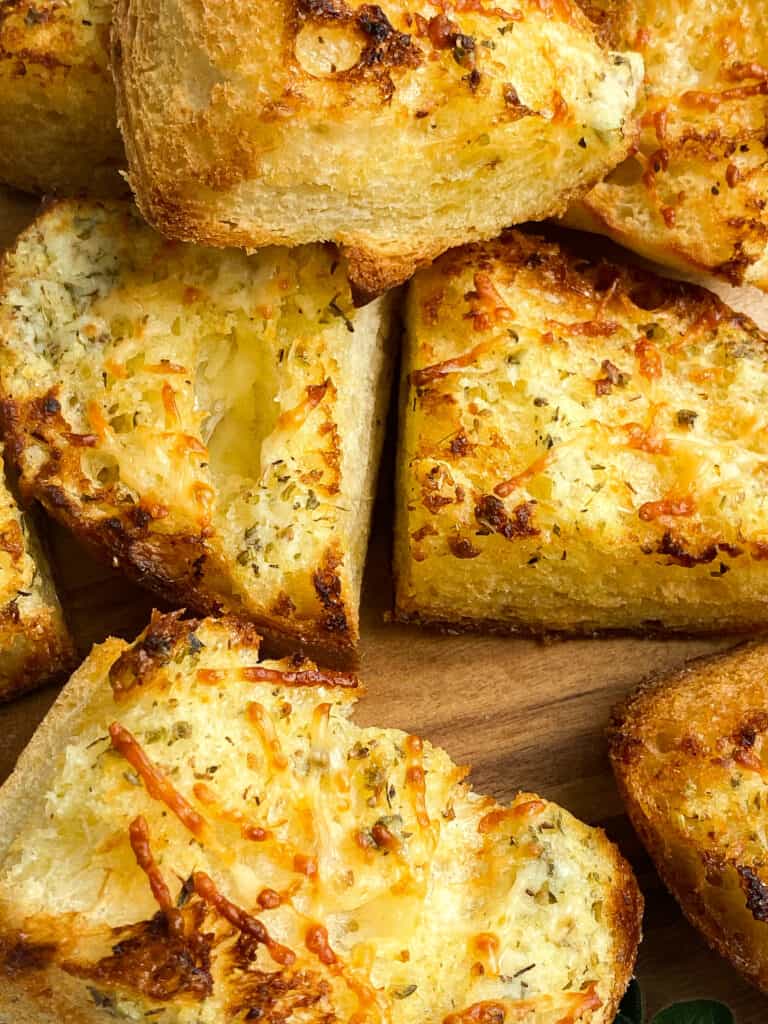 Let's Get Cooking (Kind of)
Make the garlic butter. Mix everything besides the cheese and bread together in a shallow bowl. Be sure to grated fresh garlic. It adds so much flavor compared to minced or powdered garlic.
Soak the bread. We will dip each chunk of bread into the butter.
Bake. We will bake the bread first so that it can get warm and toasty. These are my favorite baking sheets.
Broil. I like to the cheese on at the end and broil to get a nice golden top. Watch the bread very closely when broiling because it can burn easily.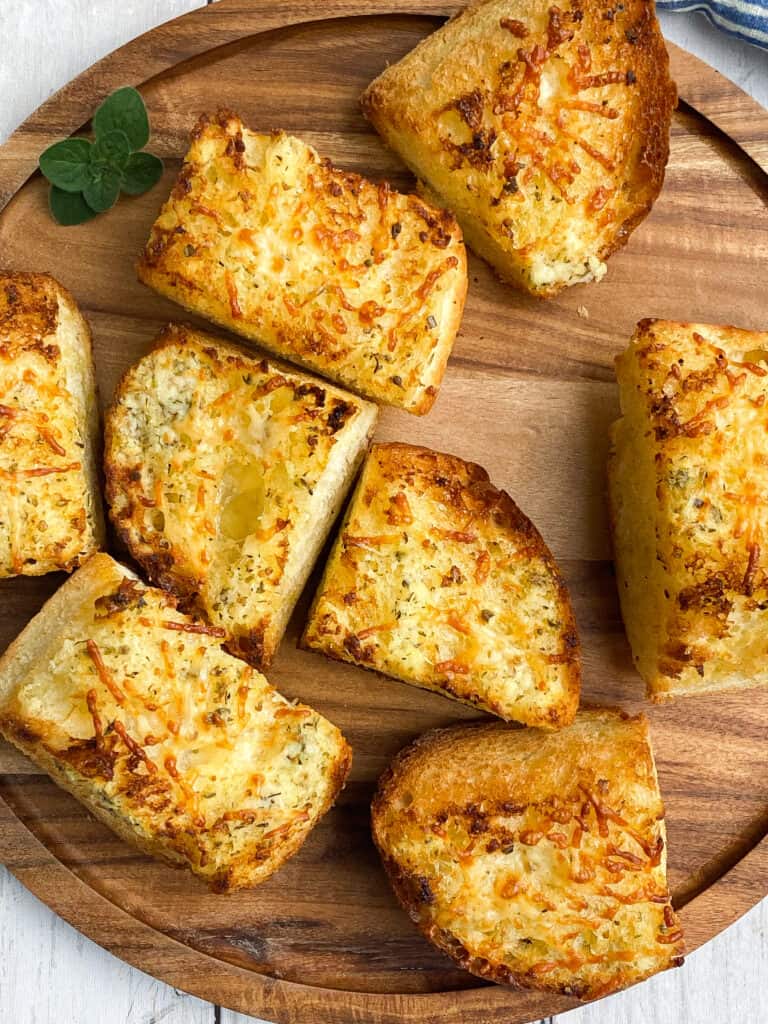 Make Ahead or Freeze Garlic Bread
This bread can easily be made ahead of time and stored in the fridge or freezer. If you plan to make it the night or morning before you eat it, just stick it in the fridge on the sheet pan covered. When you are ready to cook, pop the pan in the oven.
You can also make this recipe in large batches and freeze it. I recommend freezing the bread for a few hours on a sheet lined with parchment. Space all of the pieces of bread out so they do not stick together. After a few hours in the freezer, you can put them in air tight bag. You can bake the bread from frozen.