Okay… how is February already over? Not only is it a short month, but my husband and I spent a week in Rosemary Beach, Florida for my birthday and Valentines.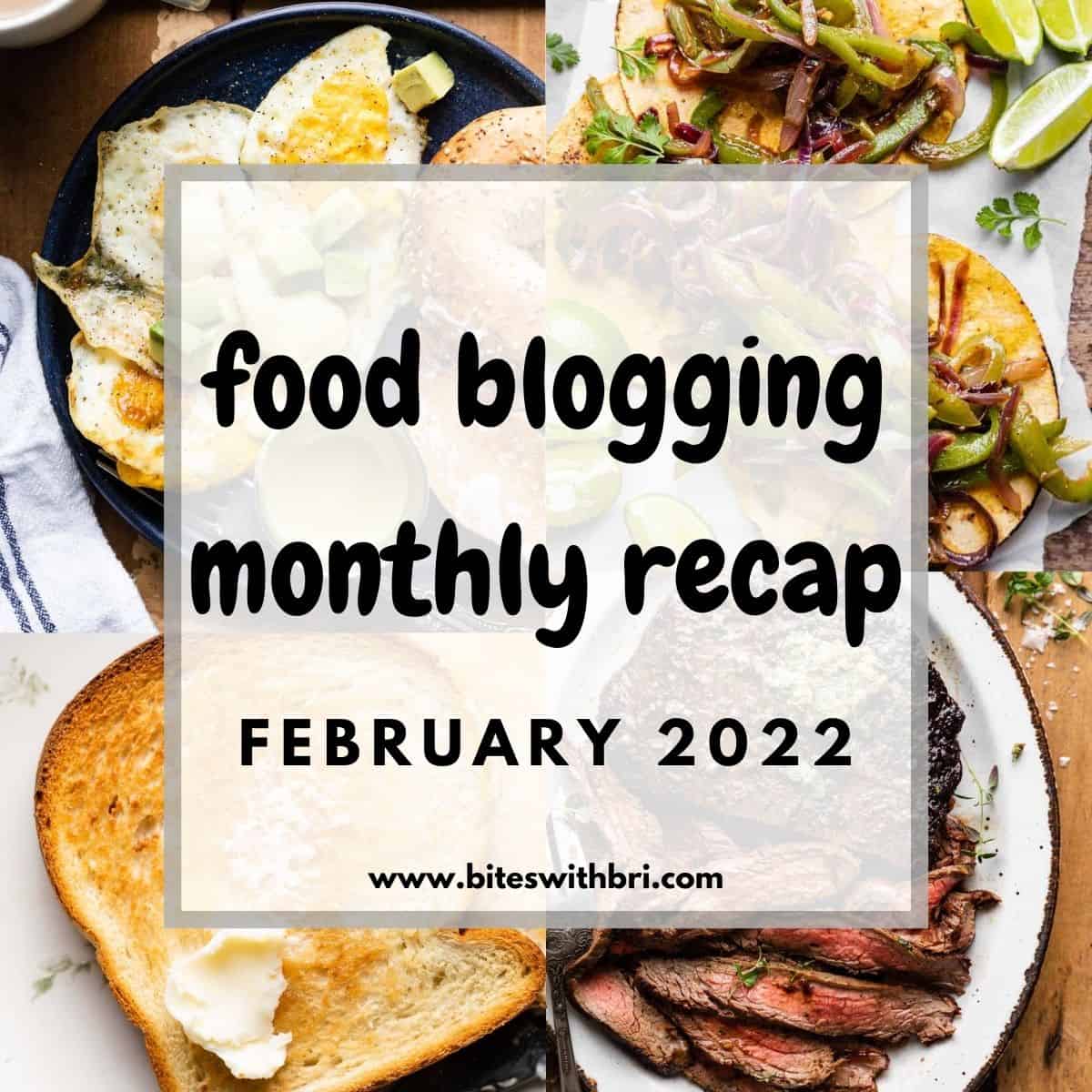 So as I look back over the month, I did not get as much done as I would have liked content wise. But the beauty of ad income is that it is (mostly) passive. So I actually made a little more than I did in January from Mediavine. Woo!!
On a not so happy note, traffic has been declining since December. I know that this is to be expected, but it is still painful. In order to hit my income goals for the end of the year, I really need to be growing every month.
Thankfully, in February we implemented some new strategies and services that I will discuss in more detail down below. Now let's talk numbers!
Google Analytics Summary
Overview
Sessions: 44,972
Pageviews: 63,252
Users: 39,900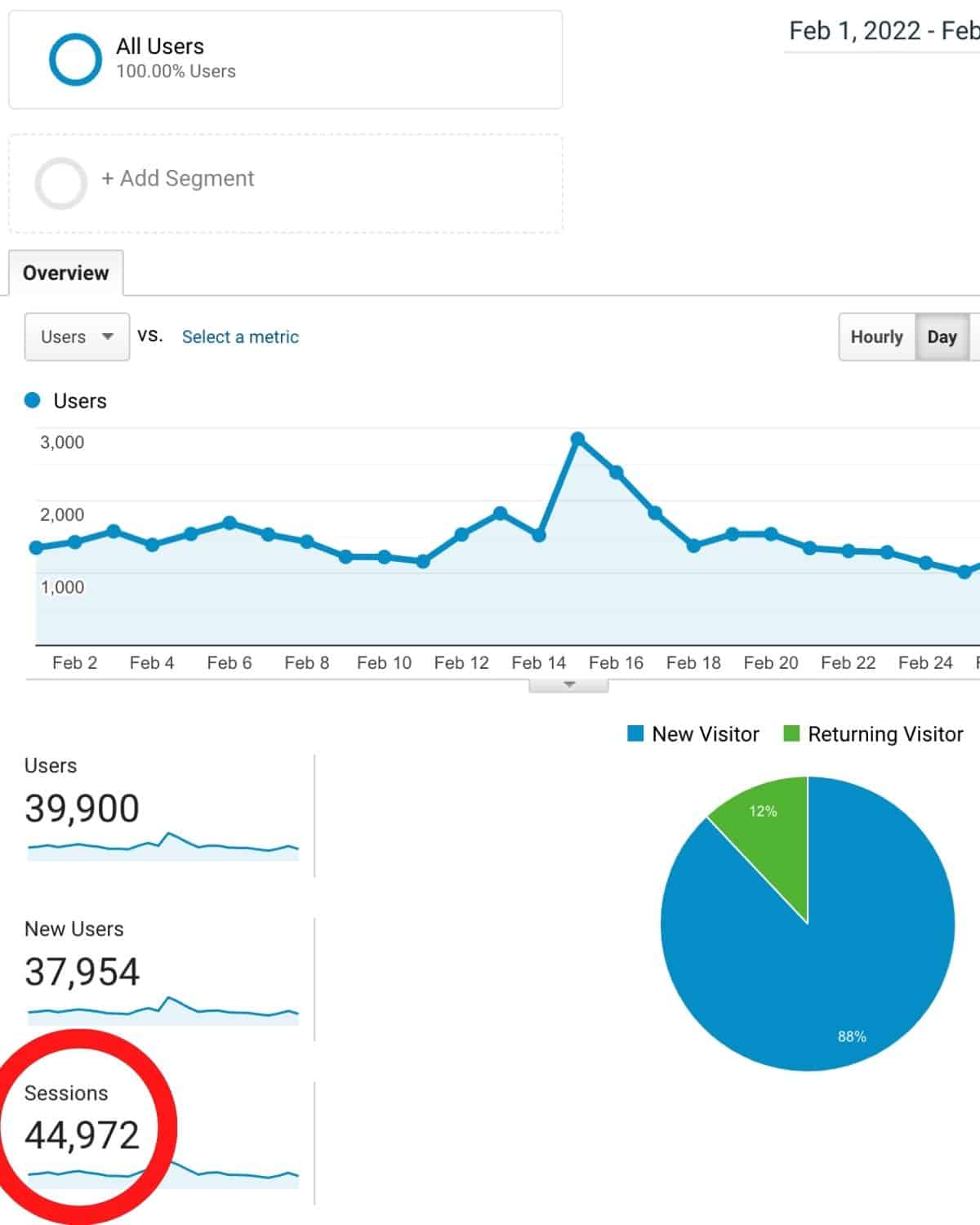 Acquisition
Organic Search: 25,536

This is the only metric I really focus on when comparing traffic month to month. I would like to see this number growing by 10-20% each month, but unfortunately it was down from January. This is to be expected with a food blog, but I was hoping to compensate for the seasonality by publishing lots of new content. Food blogging is a long game so we keep doubling down on what we know works, writing high quality SEO focused content.

Direct: 5,729

Web stories have taken a complete nose dive since December so I have not been making them as much. I really want to just focus on organic traffic.

Social: 10,625

Pinterest: 4,367

I just started working with a VA last month so I am hoping as her strategies take effect traffic will grow from Pinterest.

Facebook: 6,089

My mom kindly posts in recipe groups each week for me. This has been where the majority of Facebook traffic comes from.

Instagram & Instagram Stories: 162 (does not include tap bio)

Referral: 3,050

biteswithbri-com.cdn.ampproject.org: 2,199 (web stories)
tap.bio: 161

Other: 29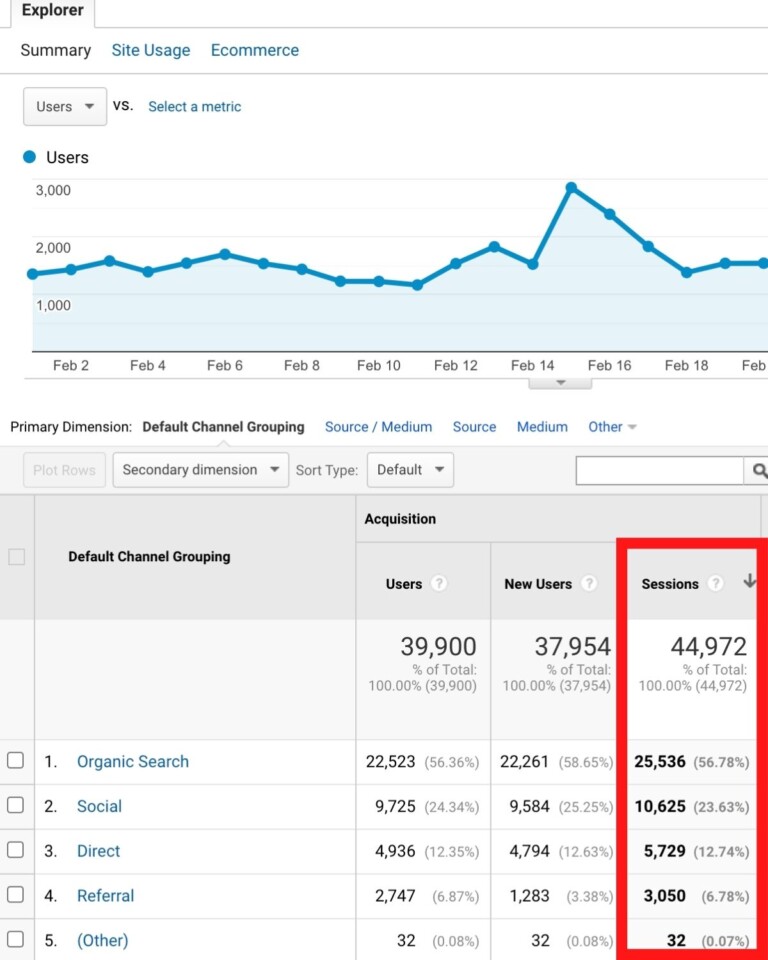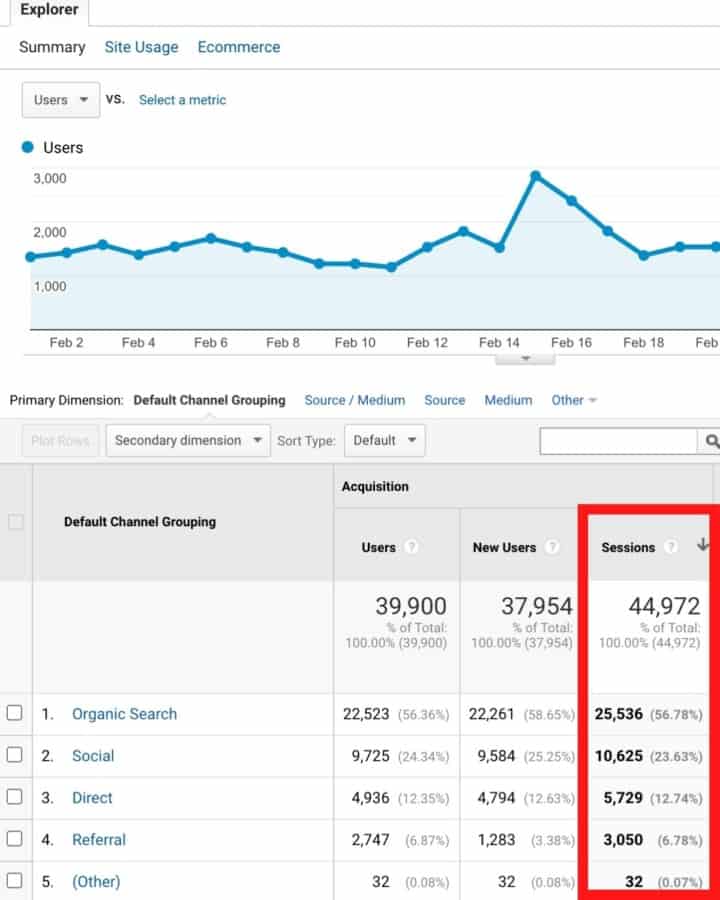 Ahrefs Summary
Domain Rating: 29
Total Keywords: 18,632

Tracking the number of keywords your blog ranks for on google each month is a good way to analyze decreases in traffic. Because the total keywords for my site is greater than it was last month, my decrease in traffic is likely seasonal and not because my content is losing rankings.
Income
Total: $1508.81
Mediavine
Ads: $1,475.91

RPM: $32.82
Page RPM: $28.55
I am very happy to see my RPM continuing to increase. Despite the traffic decrease, I was still able to make a little bit more in ad revenue this month because my RPM went up so much.
Other
Amazon Affiliates: $32.90
Keep in mind that most of this income is not paid out monthly. Mediavine pays Net 65. Also, this income is passive, meaning that the money I made in February is not correlated to what work I did for the month.
I will not be taking a salary from BWB in 2022. I plan to reinvest all of the income into the business to accelerate its growth this year. So hopefully I can earn a 6 figure salary next year.
Expenses
Short Pixel $5.50
BigScoots: $59.95 (web host)
TopHatRank: $2,600 (on & off site SEO)
Pinterest VA: $230.00
I am in the process of transferring ALL recurring blog expenses to the business checking account. Items not purchased from the business account this month include the WPM recipe maker plugin and the Feast plugin yearly subscriptions.
What I Focused on in February
I am really focused on targeting high volume keywords so I get more bang for my buck. Work smarter, not harder.
I made some minor tweaks to my site (recommended by Mediavine) to increase my RPMs.
I tried to stick to a schedule. I had an outline for each day of the week for all of the tasks I wanted to accomplish. (Spoiler: I hated it.)
I started working with TopHatRank!! This is super exciting because I really believe this is what is going to propel my blog in this competitive niche. They are building 10 quality backlinks each month for my site, as well as helping with on site SEO. So far I have been super pleased with the process, but of course it will take months to see results so stay tuned.
Takeaways
I love a routine, but not a schedule. I got burnt out faster than I had in a while because the schedule was so boring and also put way too much pressure on me. So I am trying a new strategy this month and just being super flexible with what I do each day to make it less boring.
I know last month I was rambling about how great video is. Well what you will realize about me is that I am super indecisive and also change my mind constantly i.e. the schedule I mentioned above. I decided to stop the video for each recipe. I consulted TopHat about this and a fellow blogger friend and decided my time would be better spent producing more recipes instead of less with video. I still want to make reels and tiktoks for fun though. Every 4-6 months, I am going to access what posts are ranking in the top 5 and make videos for just those. Stay tuned for next month when I inevitably change my mind again.
Traffic declines or not seeing results is super frustrating. I could not be less motivated to keep working on my blog when my traffic is plateauing or decreasing, but I have to constantly remind myself of how far I have come in just one year. Last February, I basically had 0 sessions and did not know anything about SEO. I can't wait to see where the blog will be next year. I read this quote on POY or heard it on the FBC podcast, but it went something like "you will overestimate what you can do in one year, but underestimate what you will do in five". This is what keeps me going when things get tough. I can't even imagine where BWB will be in 5 or even 10 years! It seems like a long time, but it goes so fast.
Goals
Pitch more clients & create a new media kit/rate sheet.
Refresh my website.
Create more SEO focused recipes.
Be patient & stay motivated.