Are you a fan of adding a fiery kick to your dishes but find yourself without chili oil in your pantry? Don't worry! Whether you've run out or are looking to explore new flavors, this blog post will give you the 8 best substitutes for chili oil.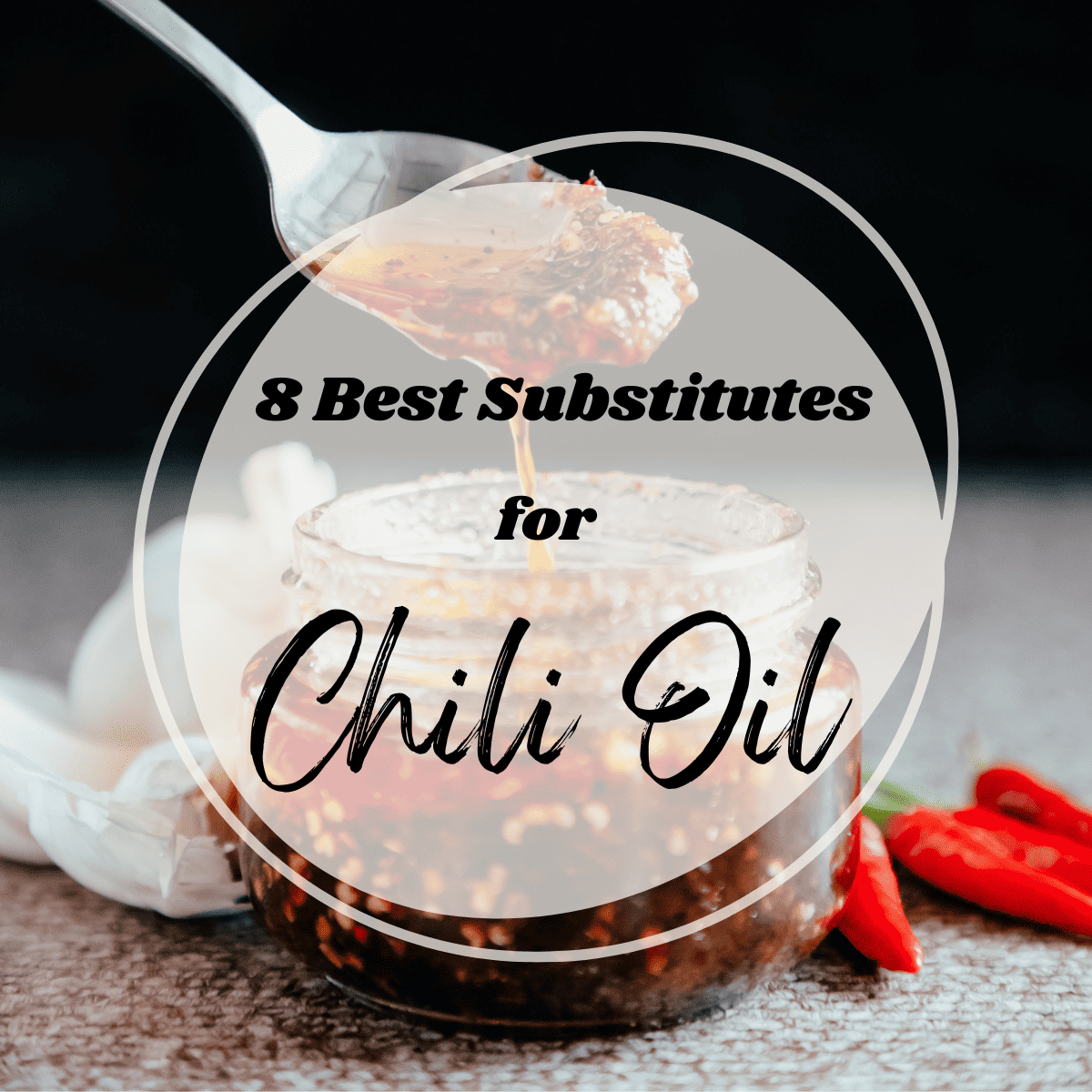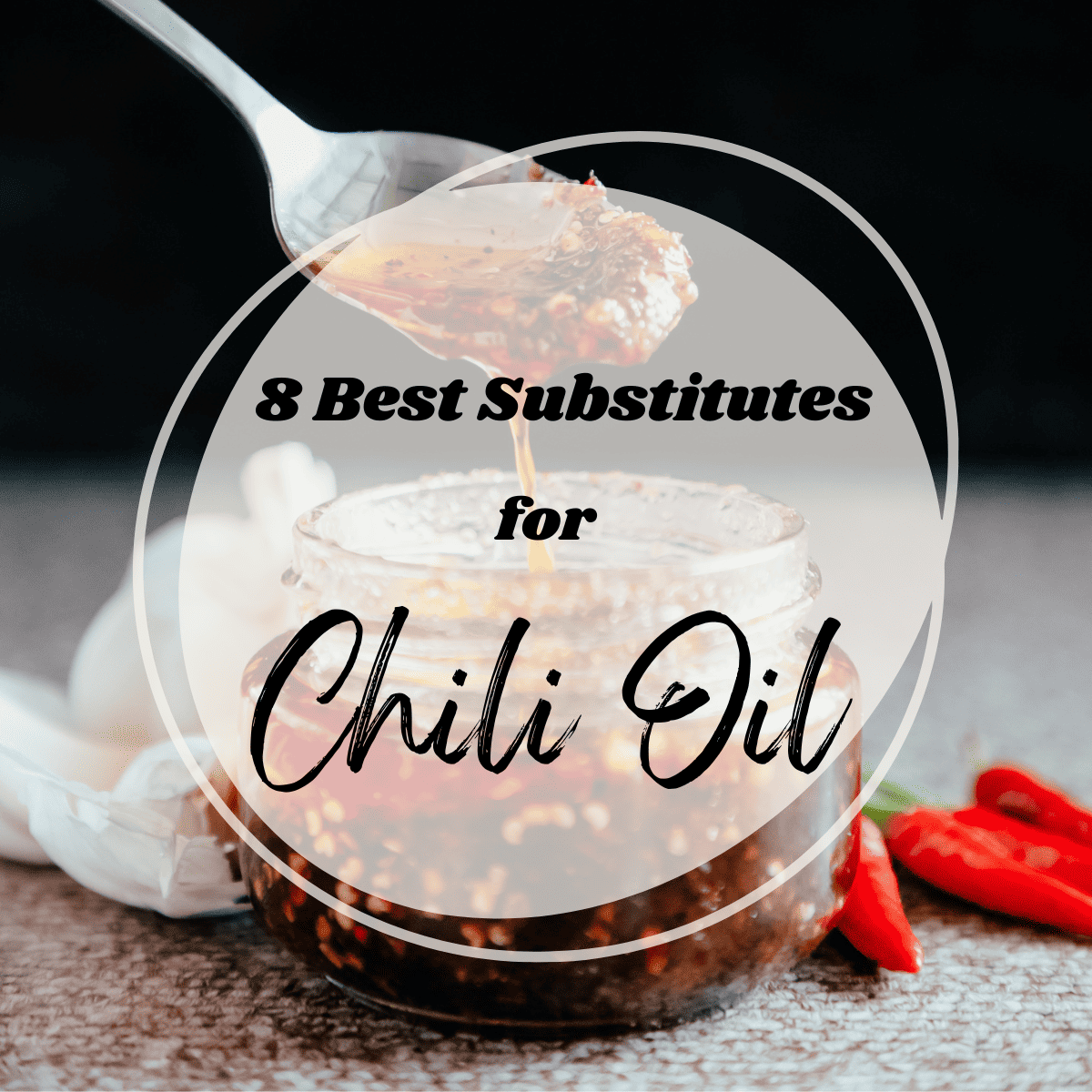 If you enjoy a spicy kick to your meals, there are a variety of substitutions beyond the classic Sriracha sauce. You can explore more exotic options like Harissa that will add delicious flavor and fiery heat to your dishes.
Jump to:
Cayenne Pepper
Cayenne pepper is a finely ground spice made from dried cayenne chili peppers. It packs a punch and is a great substitution for chili oil. Sprinkle a pinch in sauces, soups, or even on popcorn for a spicy twist.
Chili Powder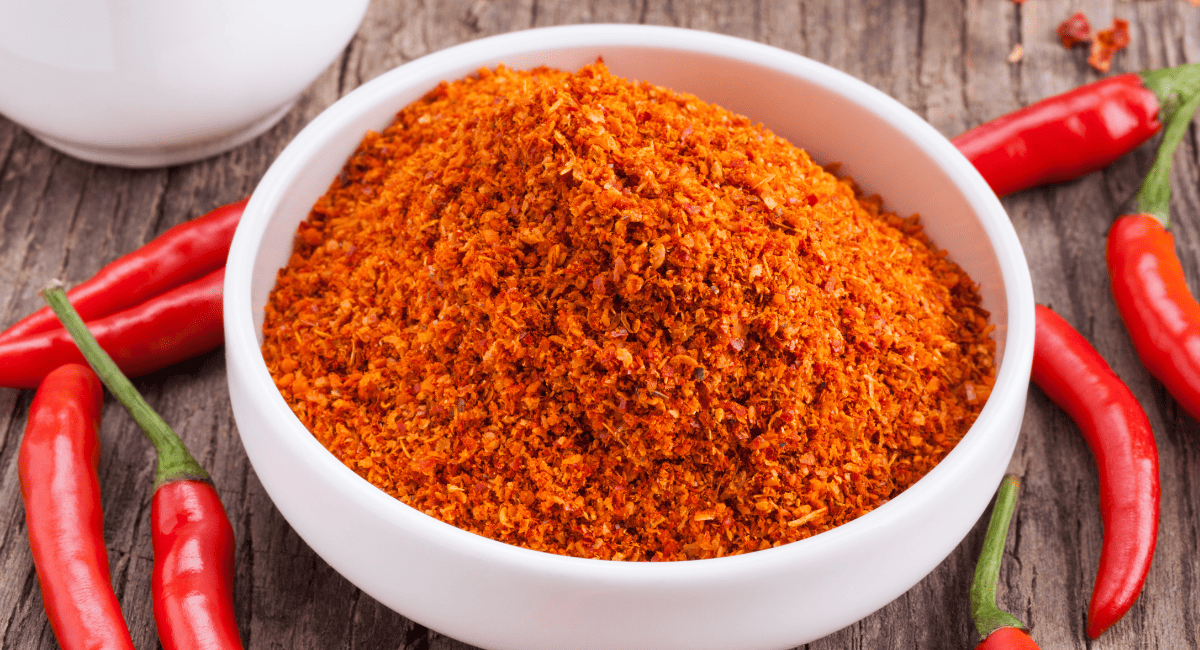 Chili powder is an essential ingredient in many spice racks. A blend of ground-dried chilies, cumin, garlic powder, and other spices. While it lacks the oiliness of chili oil, it adds a depth of flavor to stews, curries, and chili con carne.
Chili Vinegar - DIY
When in a pinch, you can create chili-infused vinegar at home. Simply steep dried chili peppers in plain vinegar for a few days, strain, and voila! This tangy and spicy vinegar can be used as a dressing or condiment.
Harissa Paste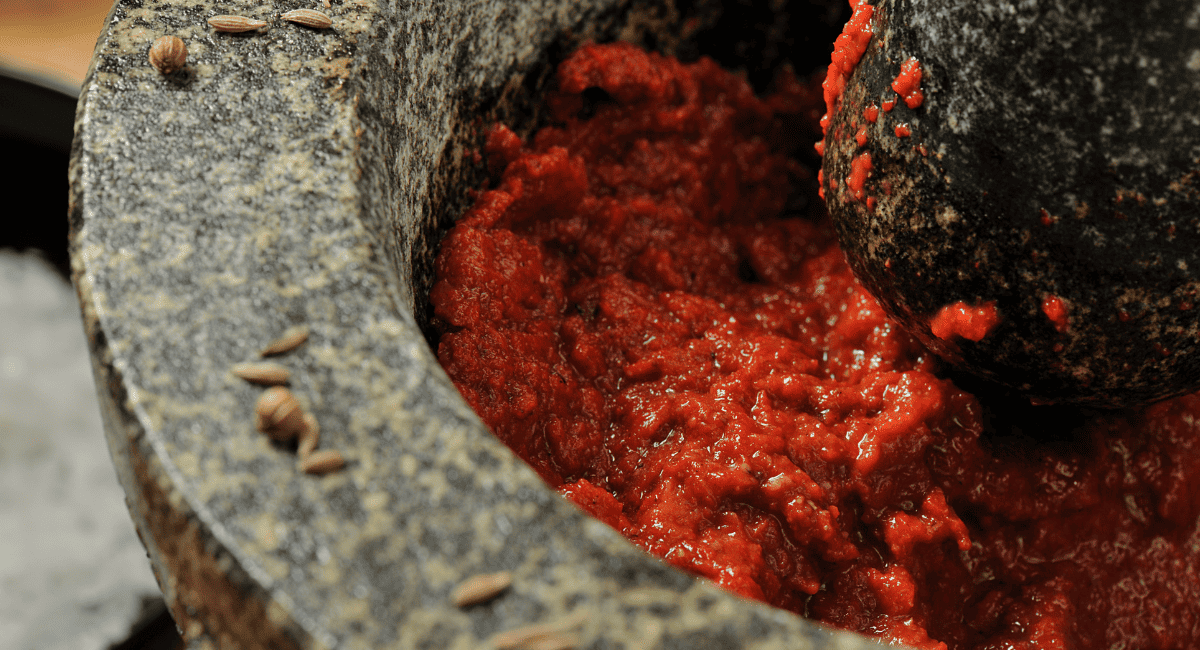 Harissa paste is a fiery blend of roasted red peppers, hot chili peppers, garlic, and spices. It offers a complex flavor and can be used as a marinade, seasoning, or condiment for meat, fish, and vegetables.
Hot Sauce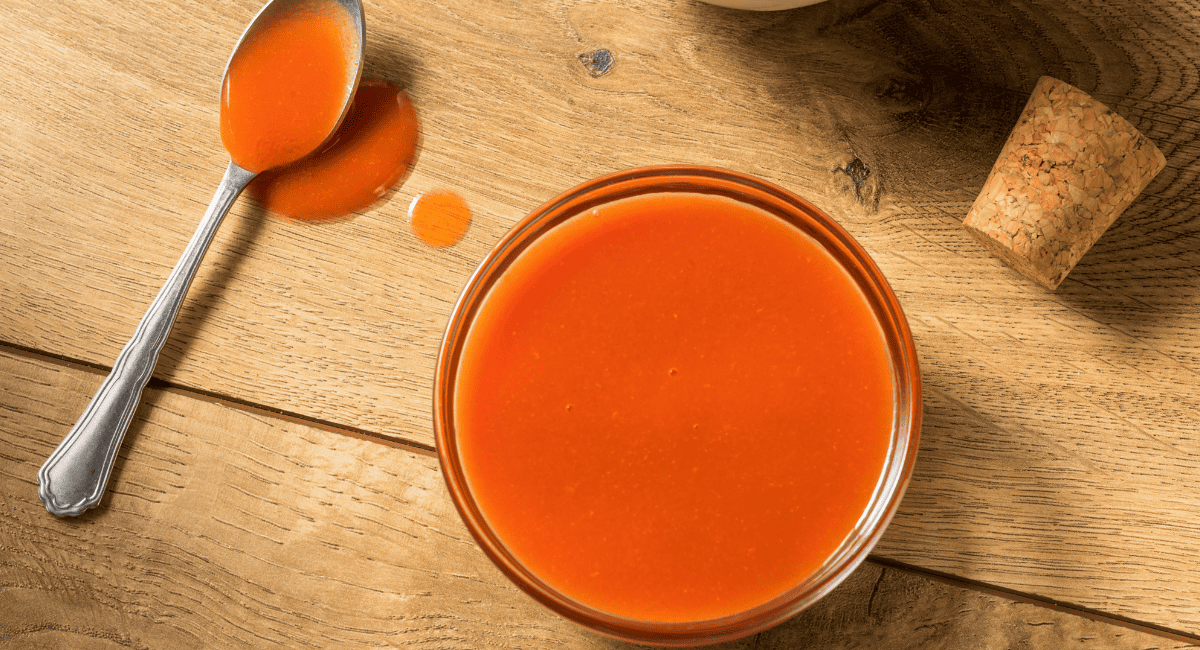 Hot sauces come in a wide range of flavors and intensities, making them a fantastic substitute for chili oil. From the smoky Chipotle to the fiery Habanero, you can pick the one that suits your taste. Add a few dashes to soups, tacos, or eggs for an instant burst of heat.
Red Pepper Flakes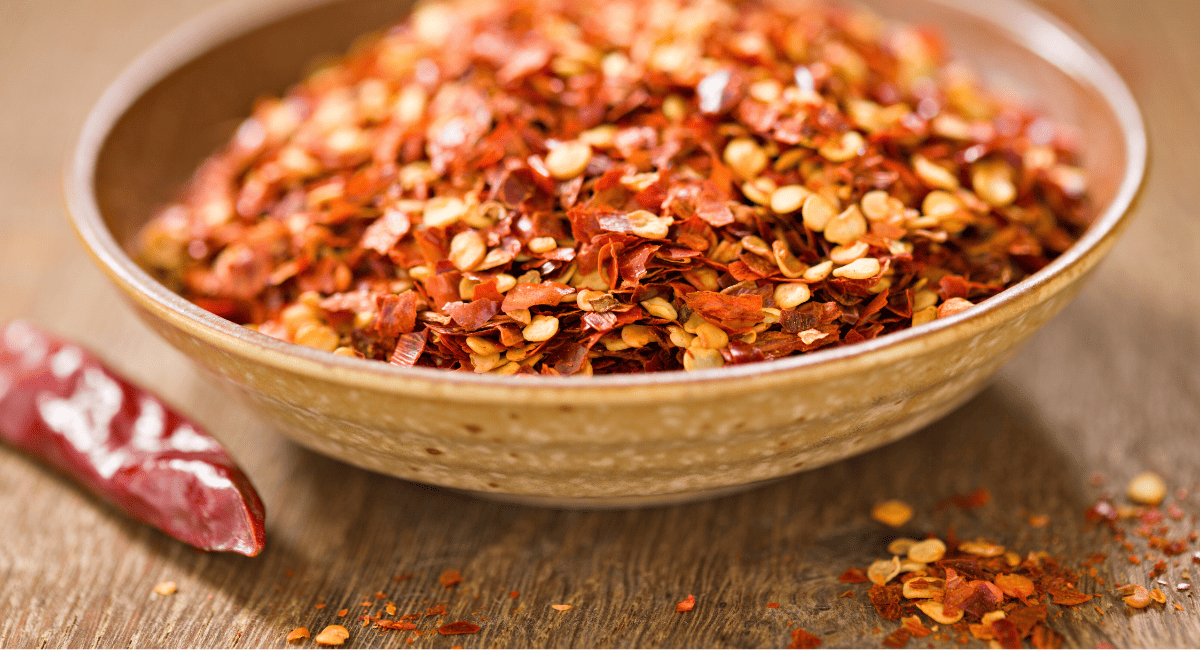 Red pepper flakes are a quick and easy substitute for chili oil. These dried and crushed chili peppers are a pantry staple and can be sprinkled on pizza, pasta, or any dish you wish. The heat level may vary depending on the flakes, so start with a small amount and adjust to your preference.
Sambal Oelek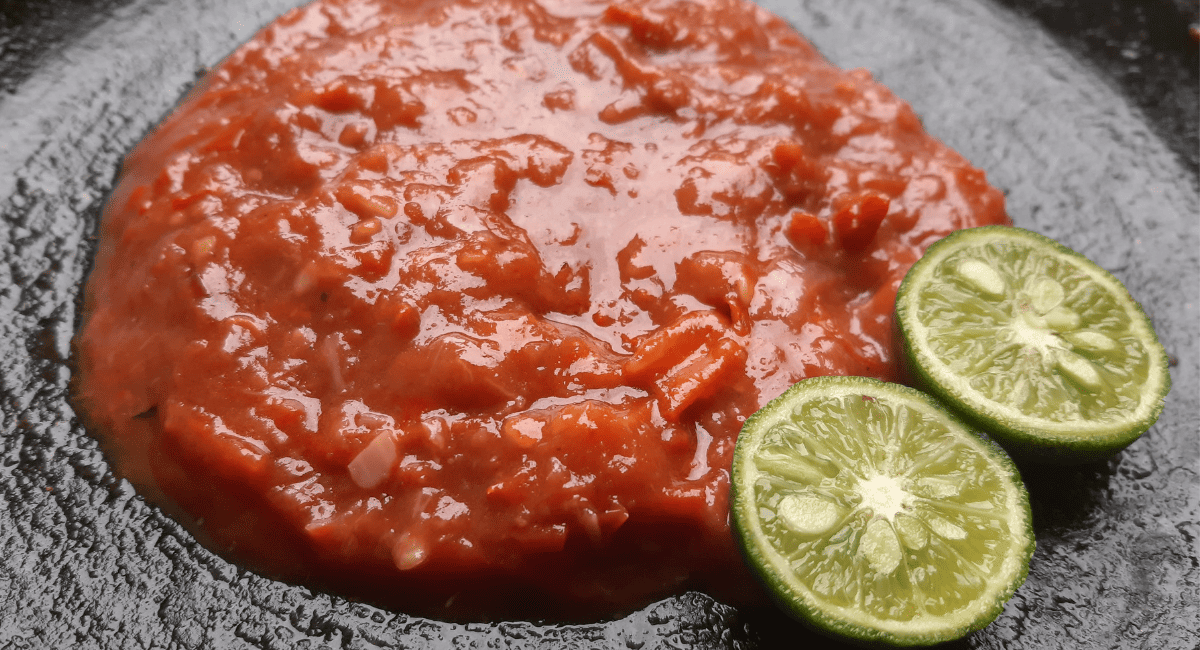 Sambal Oelek is a chili paste made from crushed red chili peppers, vinegar, and salt. Its straightforward yet robust flavor can spice up any dish. Use it as a base for marinades, condiments, or in your favorite stir-fries.
Sriracha Sauce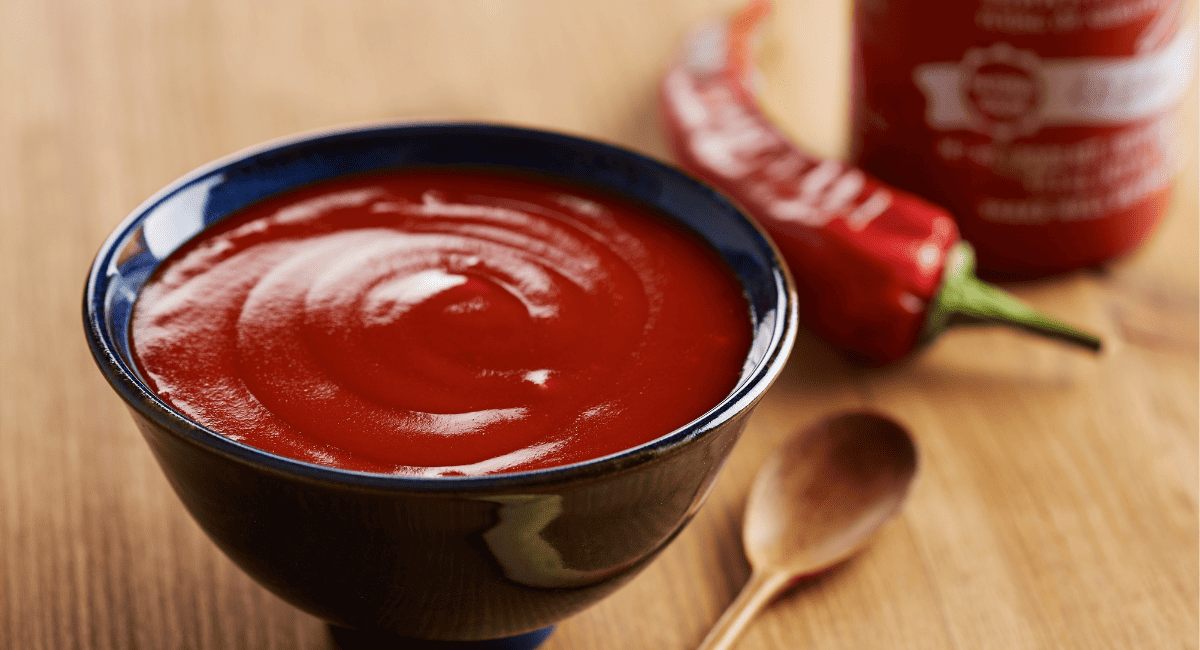 Sriracha sauce is a go-to for many spice lovers. Its blend of chili peppers, garlic, sugar, and vinegar creates a tangy and aromatic alternative to chili oil. Drizzle it over noodles, stir-fries, soups, or use it as a dipping sauce. Its versatility and balanced heat make it a crowd-pleaser.
FAQS
What is a non-spicy substitute for chili oil?
When using chili oil for cooking, it's best to use neutral oils such as vegetable and peanut oils. However, if you plan on using it as a finishing oil or garnish, you may want to opt for oils with more flavor, such as high-quality olive oil.
What is the purpose of chili oil?
You can use chili oil in a pan as a base for cooking meats and vegetables, as a spicy dipping sauce for rolls and dumplings, or as a drizzle over almost anything.
Does chili oil need to be refrigerated after opening?
To keep your chili oil fresh for longer, it's best to store it in the refrigerator. Simply transfer it to a clean, airtight container and place it in the fridge.
Get creative and experiment with these fiery substitutes for chili oil - your taste buds will thank you! Just remember to start with a small amount and adjust according to your spice tolerance.