These Cuisinart Ice Cream Maker Recipes have all been tested in a Cuisinart ice maker and are simple and delicious. You will find all of the classic ice cream flavors, like chocolate and strawberry, plus some unique ones, like matcha and cannoli.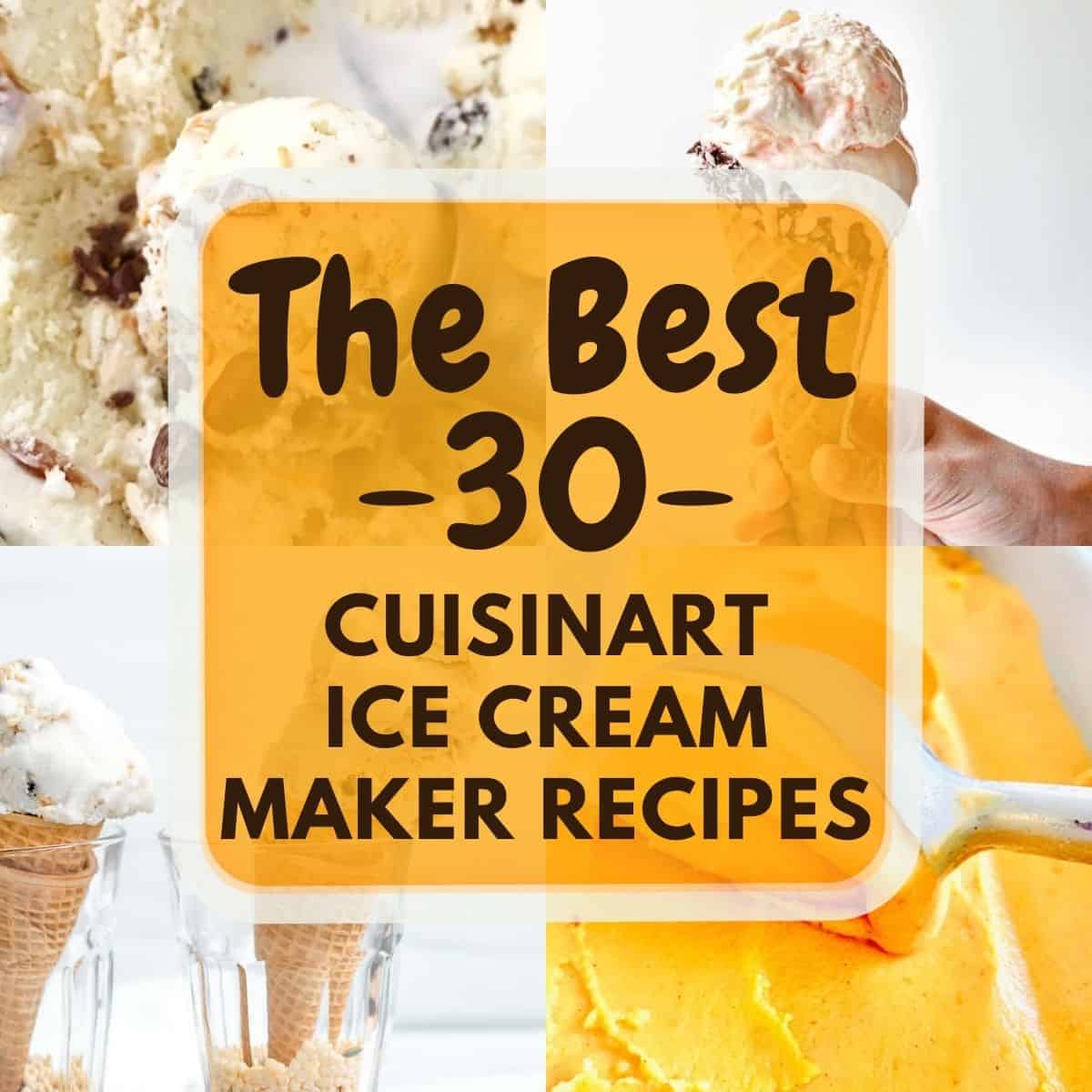 Most Cuisinart ice maker models will work for these recipes, but this Cuisinart 1.5-Quart Ice Cream Maker is very popular and comes at a great price point. It can make both ice cream and frozen yogurt.
These Cuisinart ice cream recipes, especially the fruit flavored ones are the perfect kid friendly treat for summer. Making homemade ice cream is a fun and easy activity that can involve the whole family.
Some of these recipes use sweetened condensed milk or heavy whipping cream (Philadelphia style) and some are custard-based.
If you love easy appliance based recipes, check out these Instant Pot Air Fryer Recipes!
Classic Flavors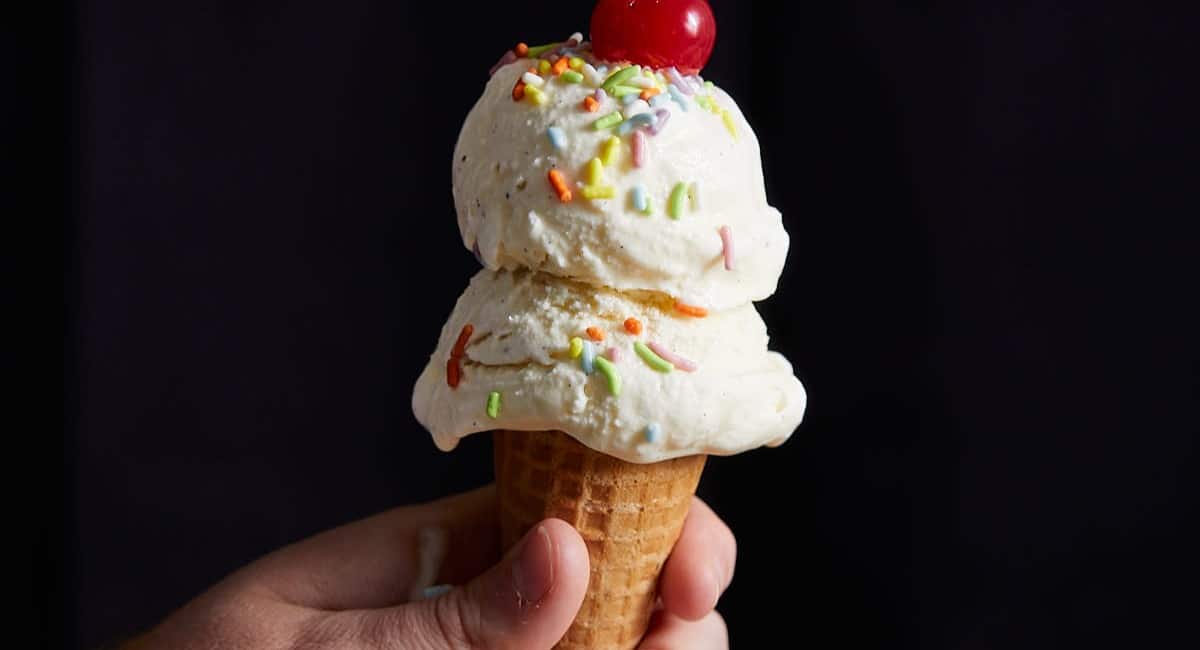 This No Egg Vanilla Ice Cream Recipe recipe works perfectly with a Cuisinart ice cream maker. Since the base is made without eggs, there is no need to cook it. The texture is super creamy and the vanilla bean adds a ton of flavor. I promise you will be hooked!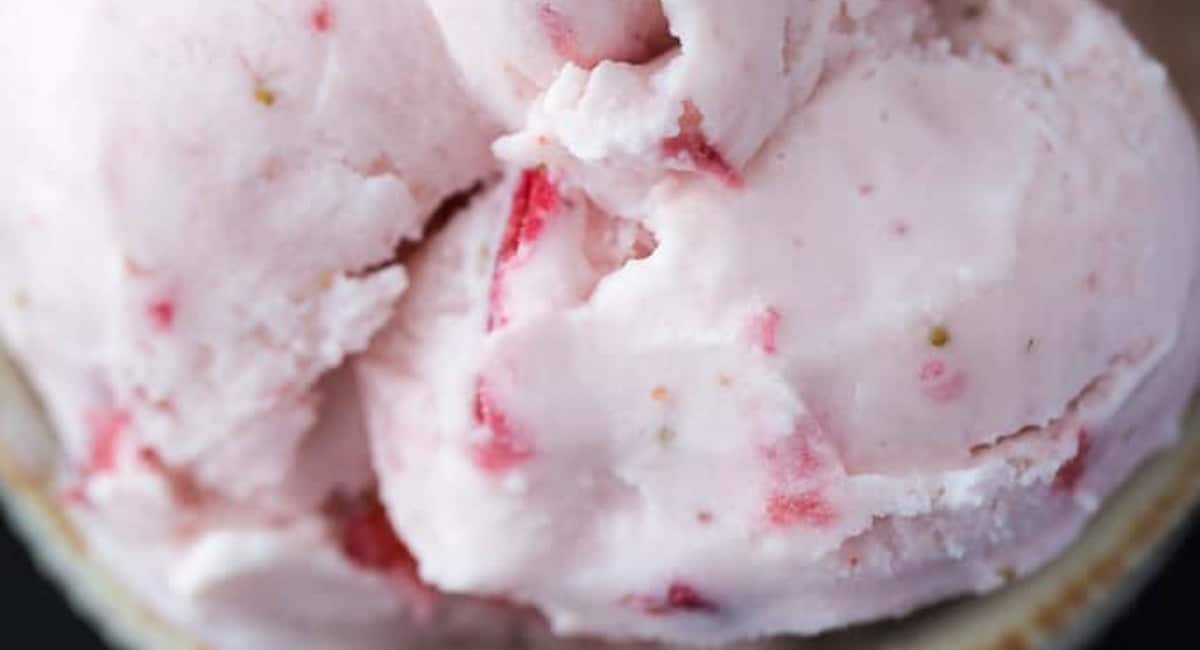 This Strawberry Ice Cream is so creamy, sweet and luscious! This fresh ice cream is ready in hours and super simple to make at home!
It is way better than blueberry ice cream or peach ice cream.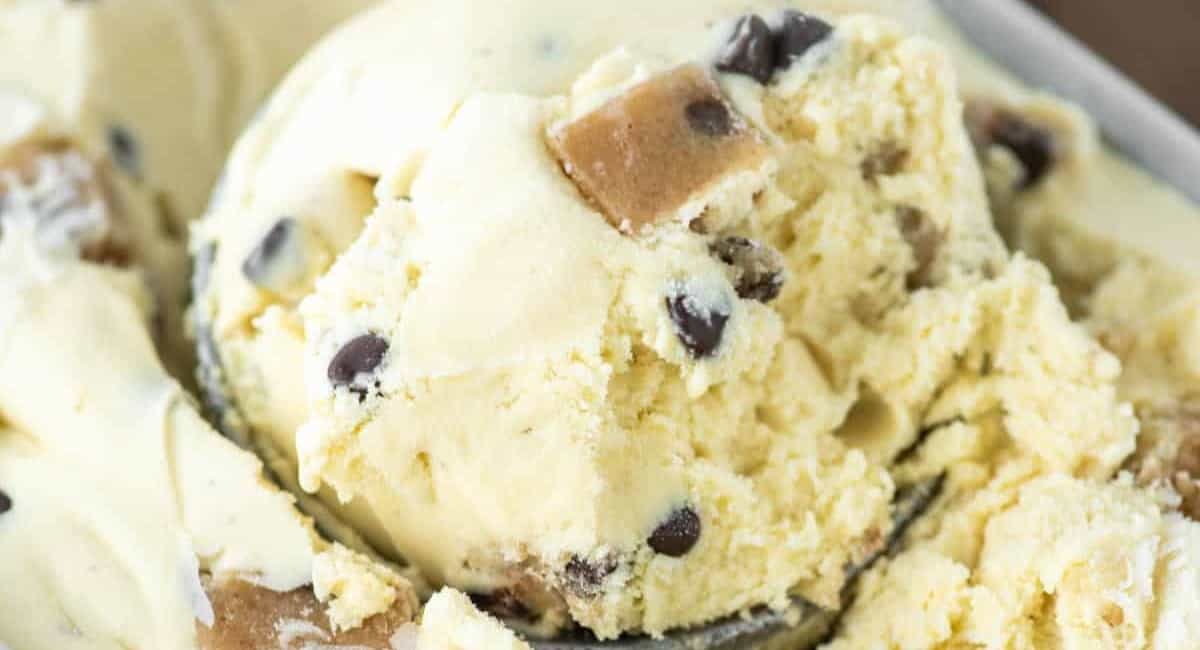 Creamy vanilla ice cream loaded with cookie dough makes this chocolate chip cookie dough ice cream recipe better than anything you can buy at the store.
Like chocolate chip ice cream, but better!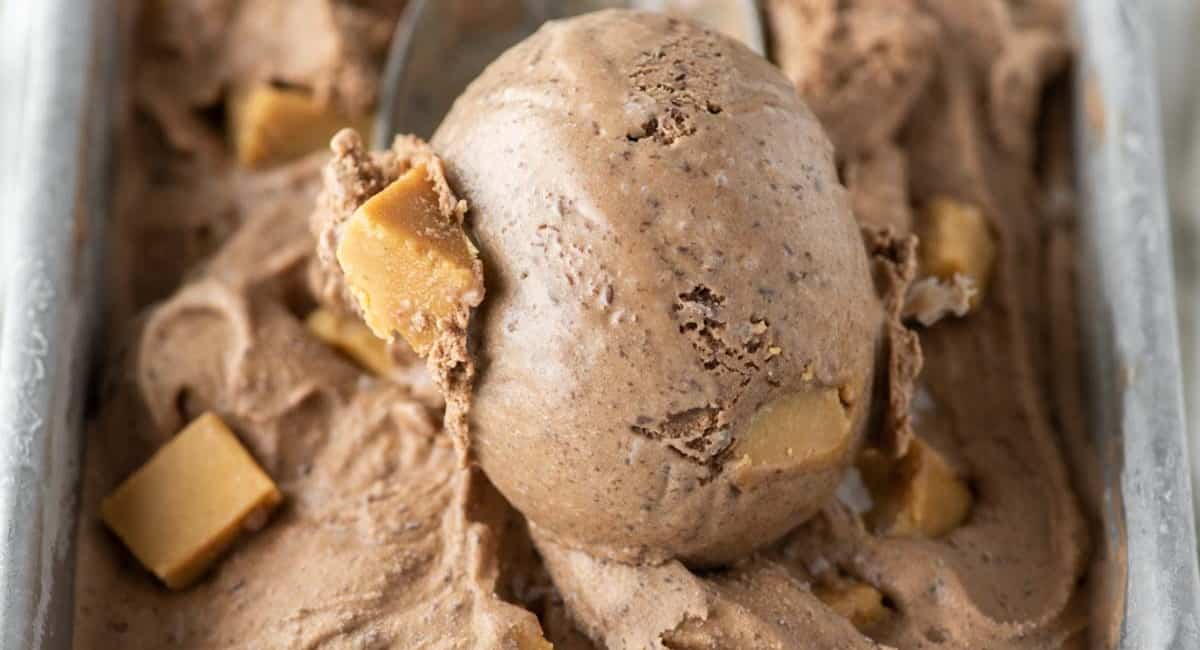 This dark chocolate peanut butter ice cream recipe is made with rich and decadent homemade chocolate ice cream and loaded with salted peanut butter chunks.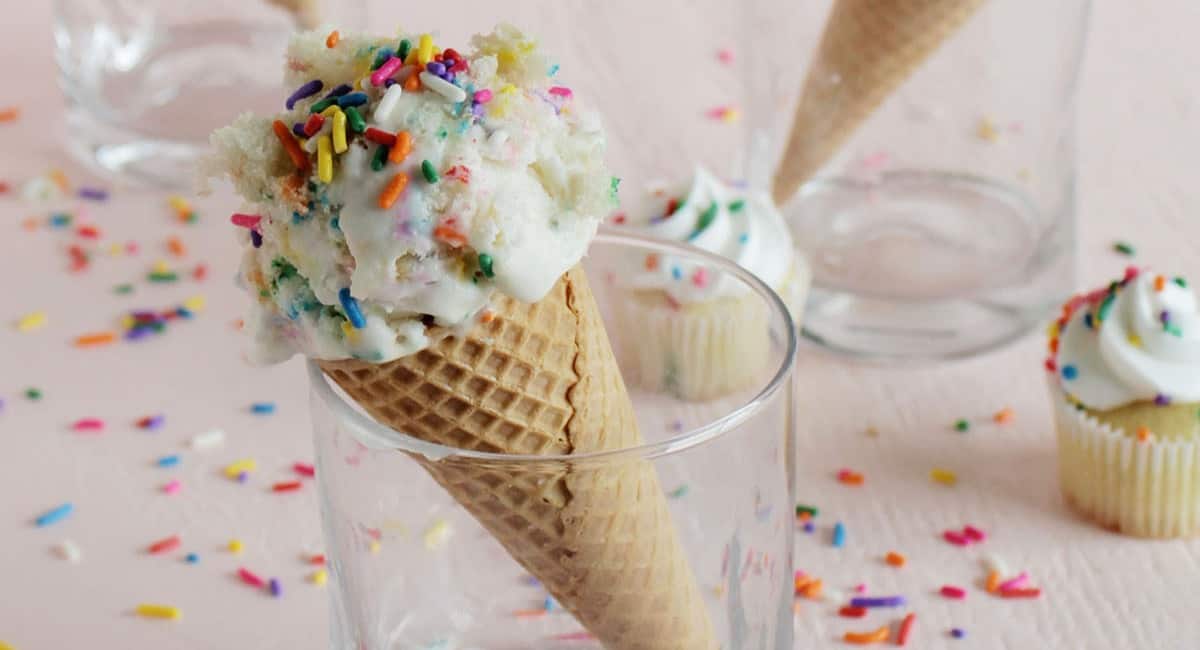 Homemade birthday cake ice cream is the ultimate dessert treat! This cake-flavored ice cream is made with a few secret ingredients that mimic the taste of yellow cake batter. Combine vanilla ice cream with actual cake pieces for a rich, flavorful, dessert packed with rainbow sprinkles. If you're looking for the perfect birthday party ice cream, this is it!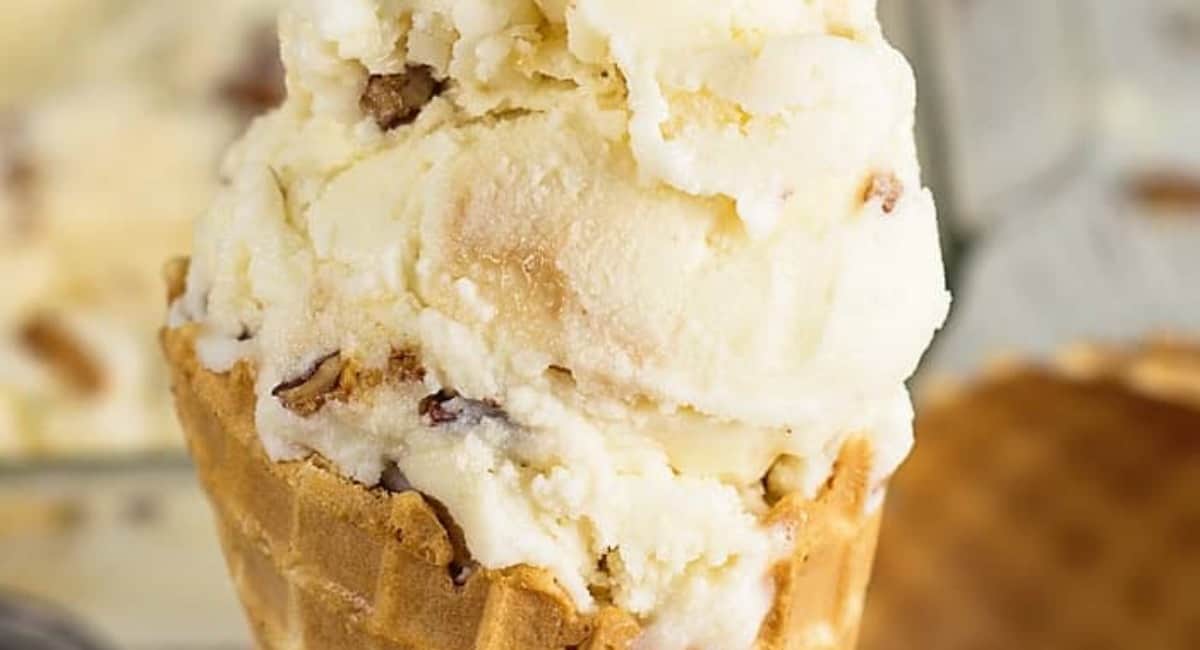 To me, no dessert screams summer more than a big bowl of homemade Buttered Pecan Ice Cream! There's just something about that sweet, rich vanilla caramel-y flavor with crunchy sweet buttered pecans that can't be beaten.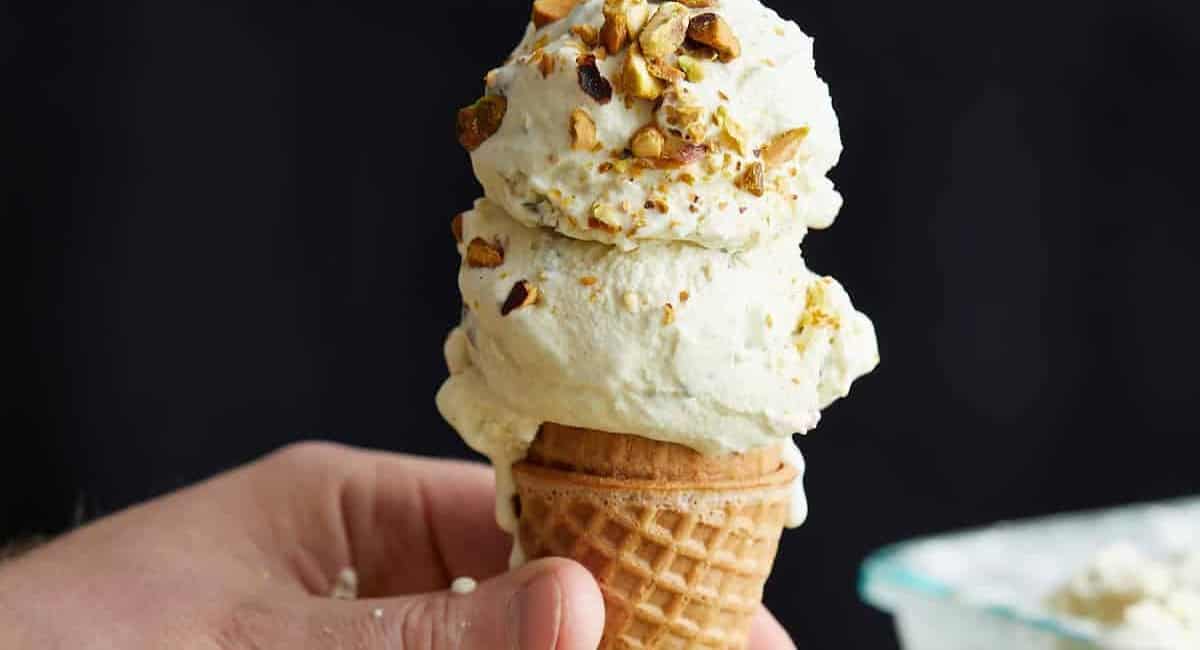 This easy homemade Pistachio Ice Cream Recipe is the best! Loaded with chopped nuts, brown butter, milk powder, & almond extract, it is super rich.
Fruit Flavors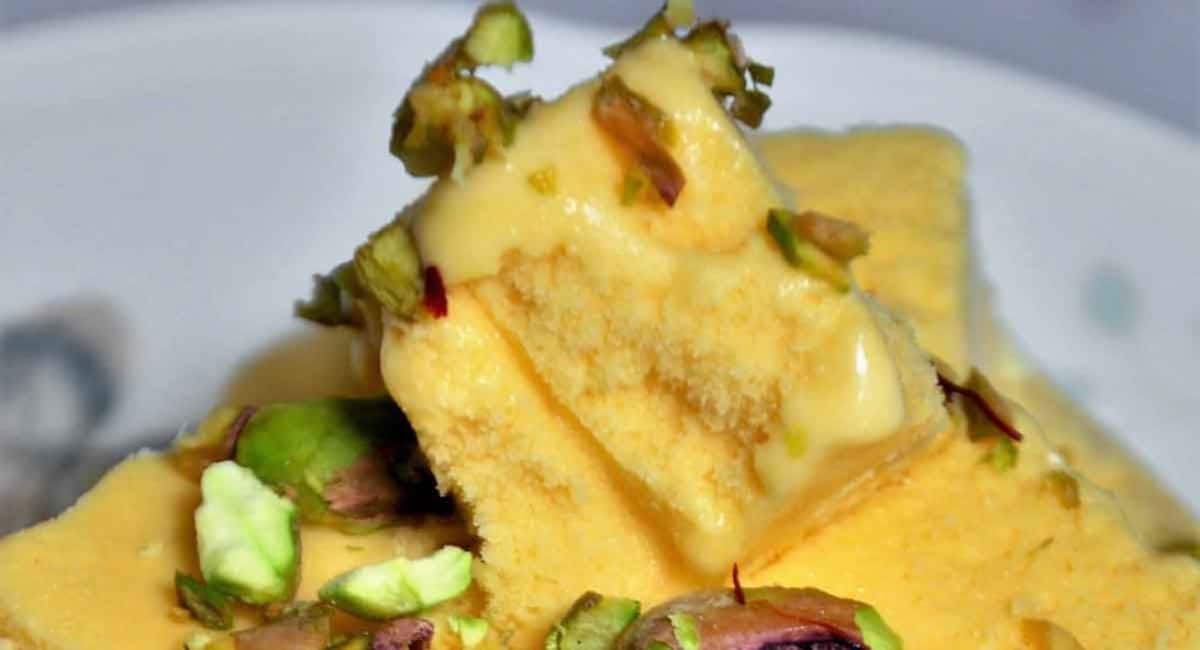 Mango kulfi is an Indian ice cream made with mango pulp, heavy cream, and evaporated milk. This is an easy homemade recipe to make mango kulfi in an ice cream maker without condensed milk.
This Homemade Lemon Ice Cream is made with fresh lemons, infused with delicious lemon flavors, and is smooth, creamy and such a refreshing dessert!
It is made with only 4 simple ingredients, yet it is flavor-bursting and oh-so-delicious!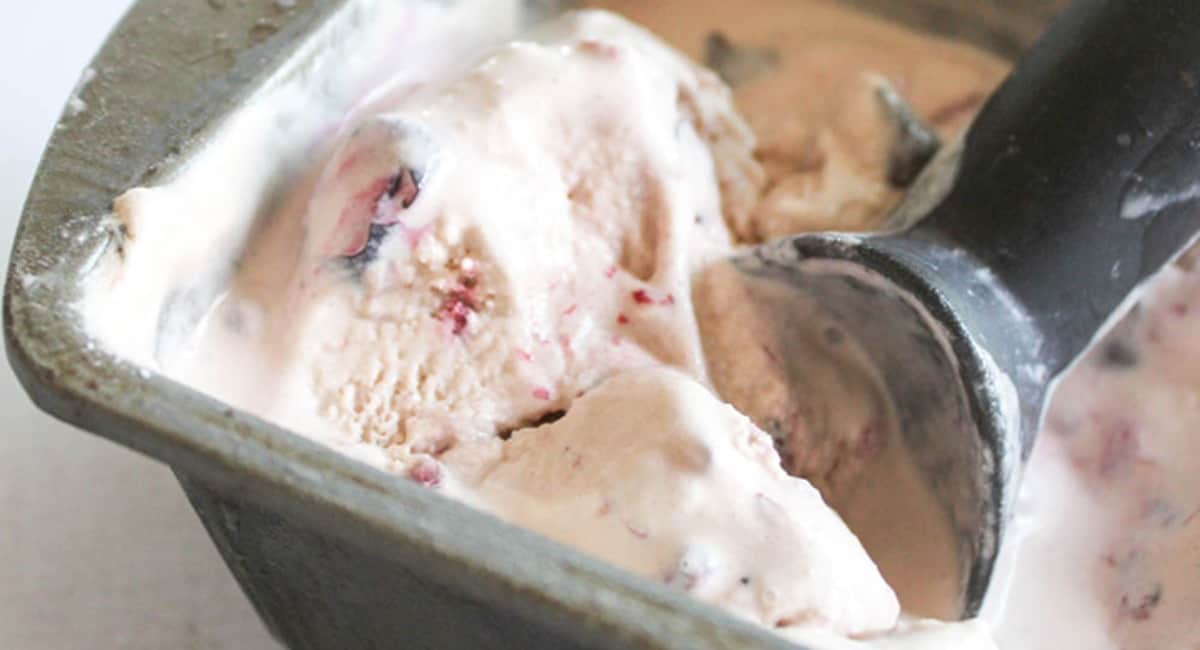 Mixed Berry Ice Cream with Chocolate Chips is a creamy, fruity fresh and delicious bowl of ice cream that's made with only a few ingredients.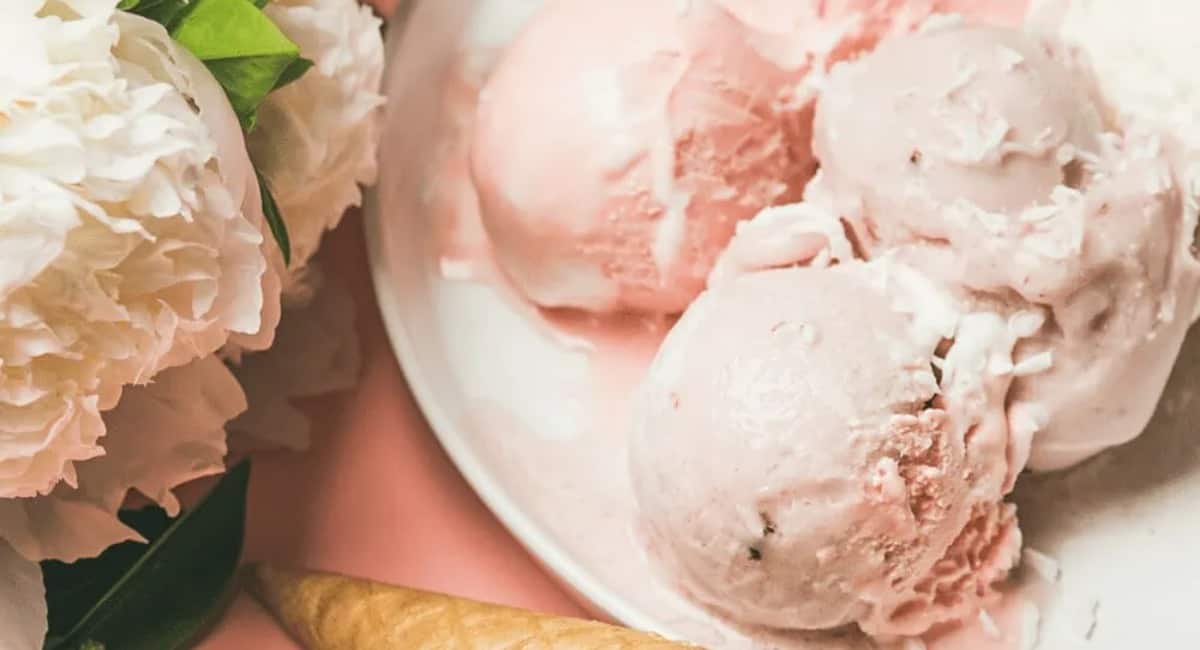 Old-fashioned homemade vanilla custard ice-cream with honey-roasted strawberries made only with REAL cream. This is as traditional and decadent as ice-cream gets. No fillers, no refined sugars; sweetened with local honey and strawberries. This a truly nutrient-dense dessert made from some real superfood ingredients.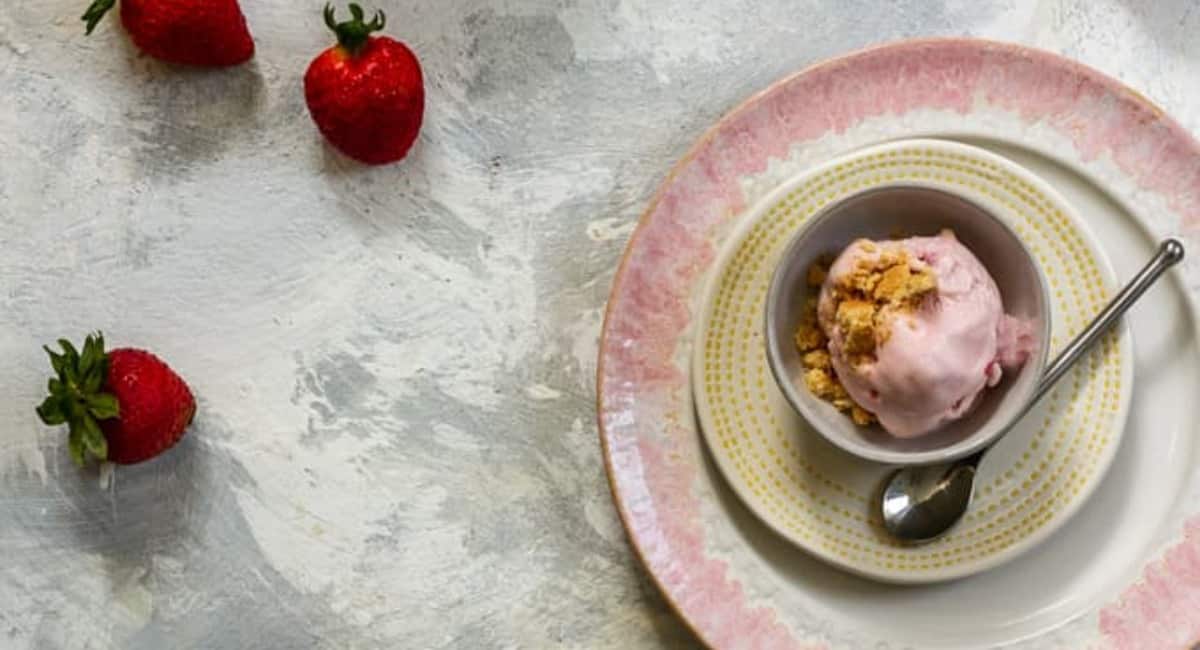 This strawberry cheesecake ice cream is made with cream cheese and real strawberries, and is an egg-free, extra-creamy summer treat. Inspired by Jeni's Splendid Ice Cream!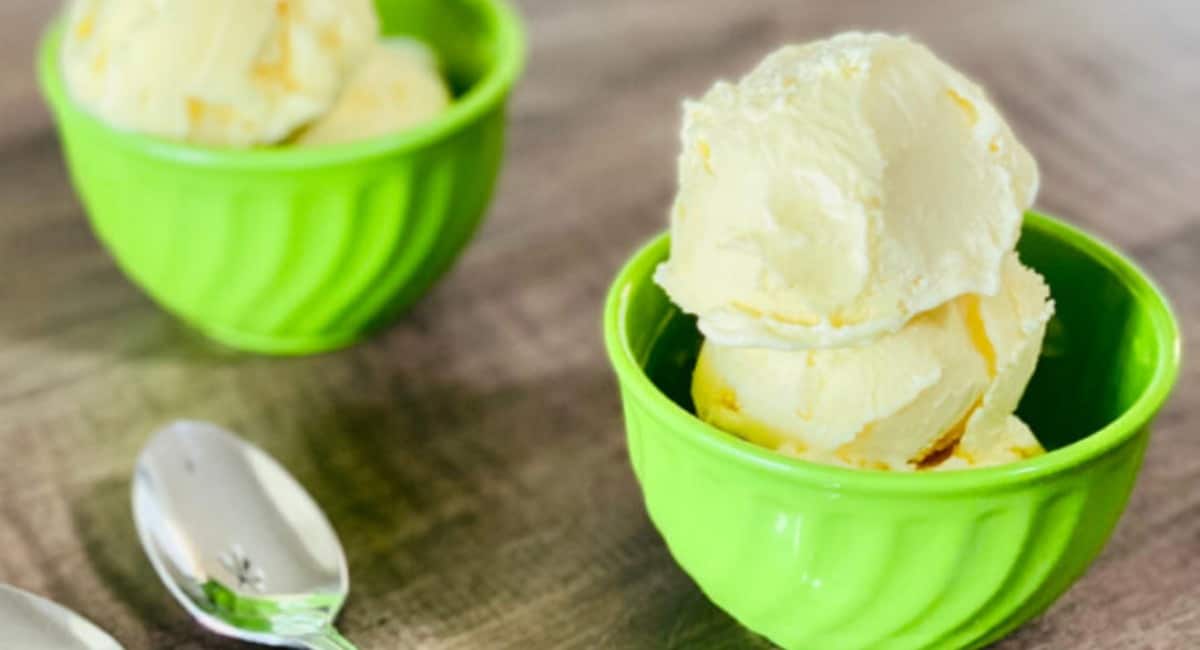 Homemade mango ice cream is the best ever creamy frozen dessert. This tasty recipe takes a wonderful vanilla ice cream base and adds luscious fresh mango for the easiest mango ice cream. It is a traditional ice cream recipe made with cream, milk, and sugar plus packed with fresh mango puree.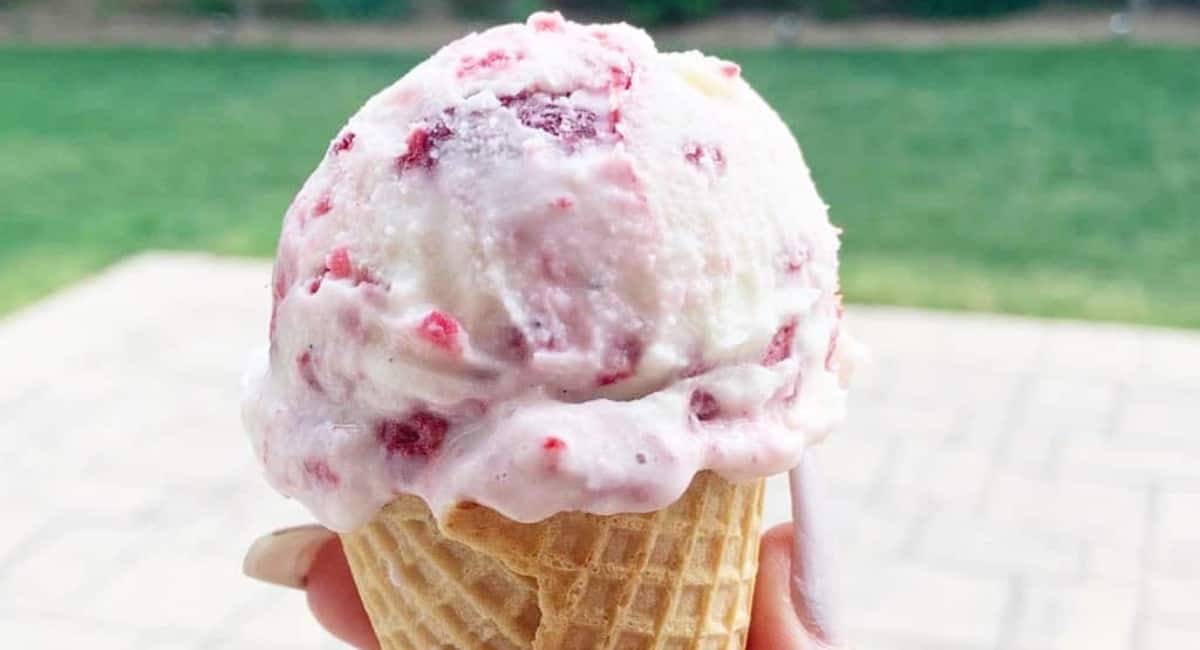 This Homemade Raspberry Ice Cream is the result of a new ice cream maker I purchased because I wished I could make the perfect homemade ice cream? In 2017 I purchased an ice cream maker.
Chocolate Flavors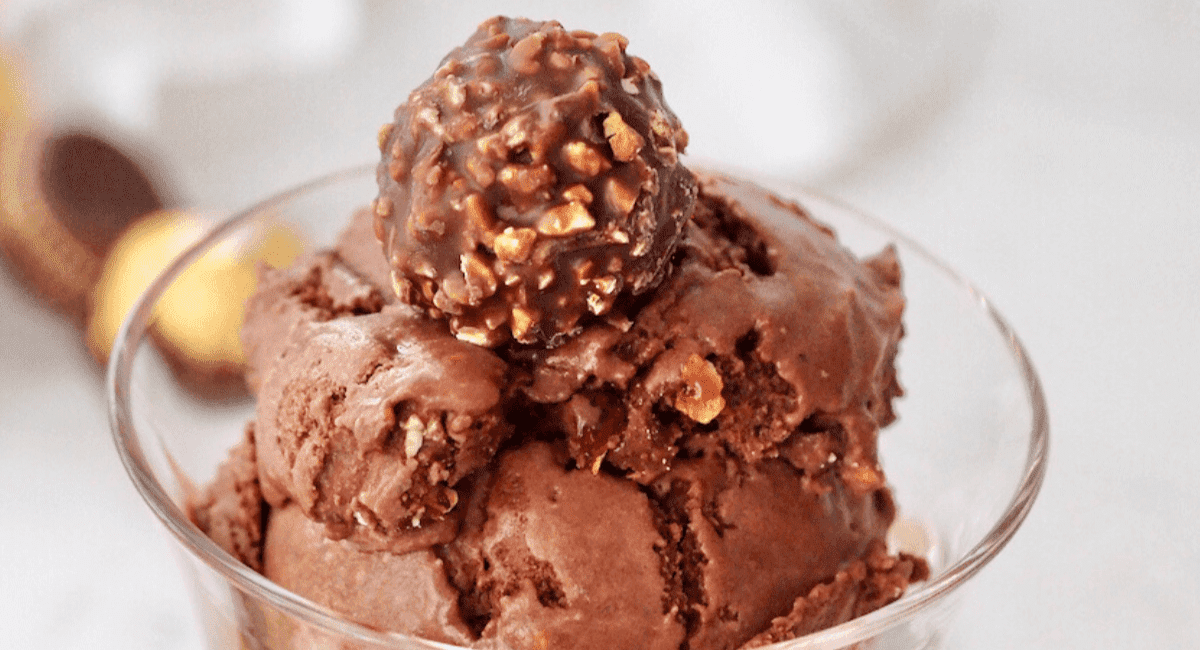 The luscious, velvety texture melds fabulously with delicate hazelnut and rich chocolate in my Ferrero Rocher Ice Cream recipe. It's so indulgent, so creamy, and so easy to make you might agree homemade is better than store bought.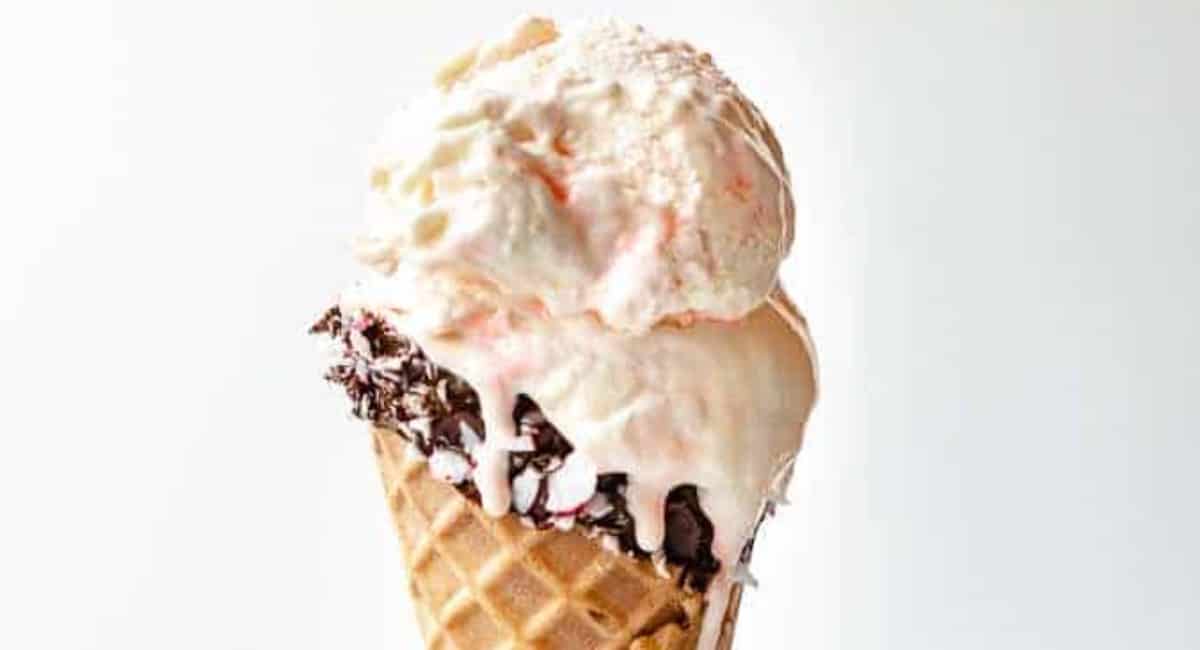 Peppermint ice cream is heaven! These two flavors combine to create a divinely refreshing, smooth frozen treat perfect for the winter holidays.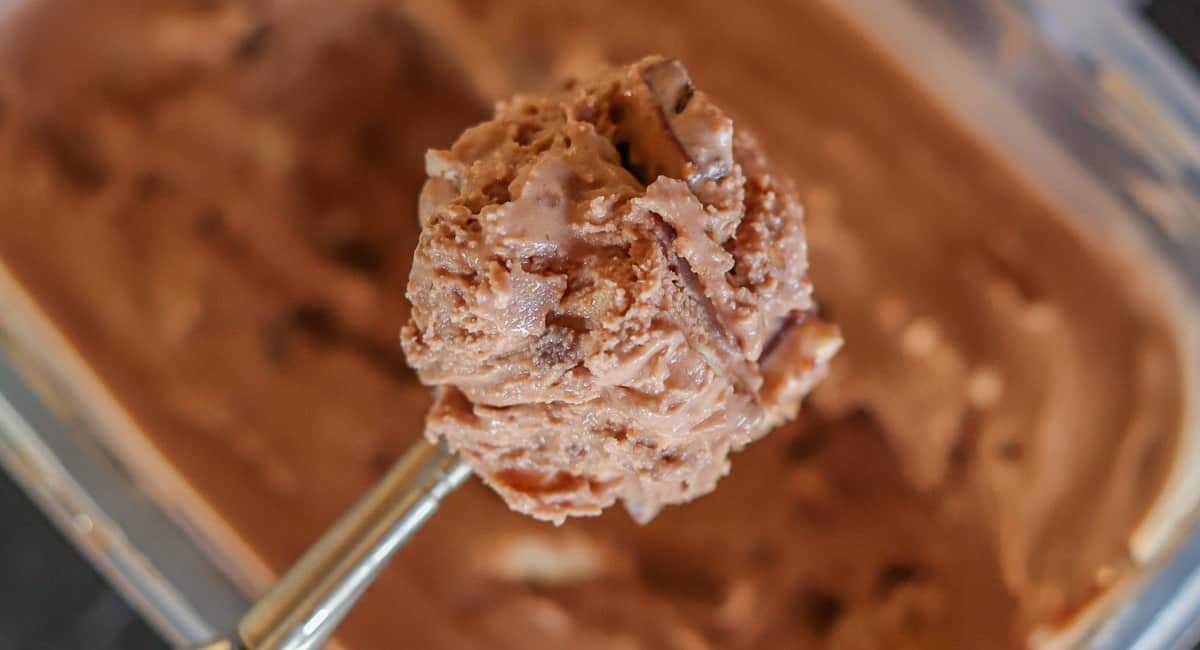 We're celebrating with this creamy and dreamy Nutella Ice Cream recipe. This tasty ice cream is swirled with peanut butter, toffee, banana, and anything your little heart desires.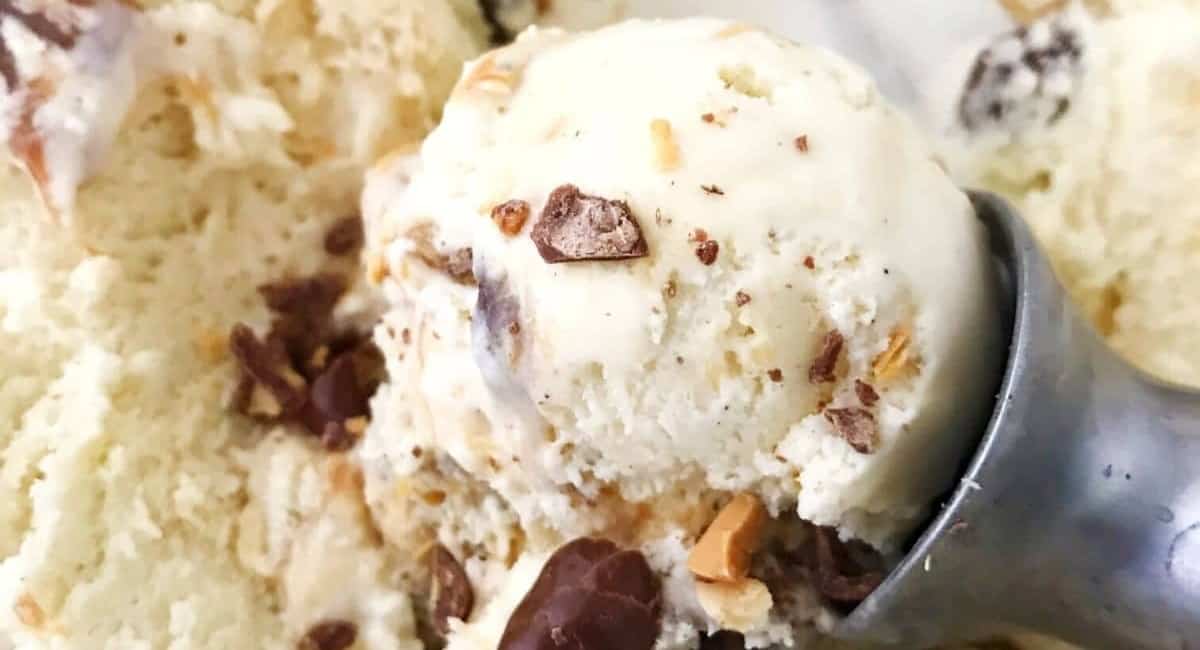 Salted Caramel Ice Cream with Chocolate Covered Peanuts - creamy vanilla ice cream blended with salted caramel and crunchy peanuts. A delicious salty-sweet frozen treat.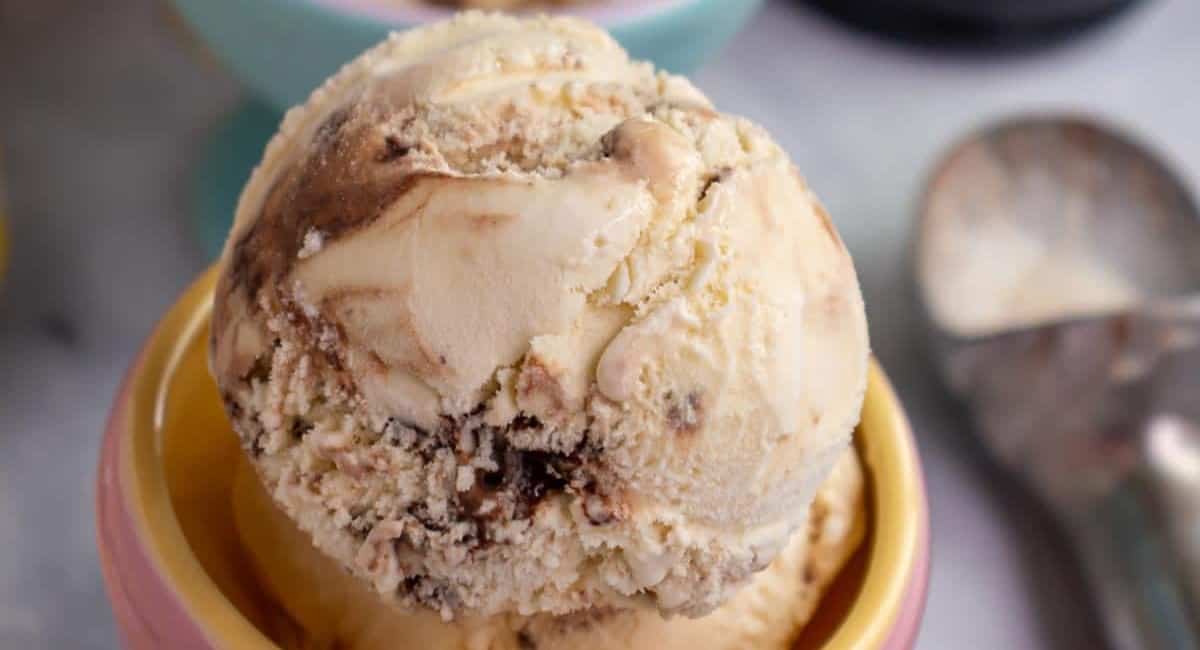 If you love tiramisu and ice cream you've got to try this Tiramisu Ice Cream with Mocha Ripple. It transforms the classic flavors of tiramisu into the perfect frozen treat. Enjoy it on a hot summer day or any time of year!
Dairy Free Flavors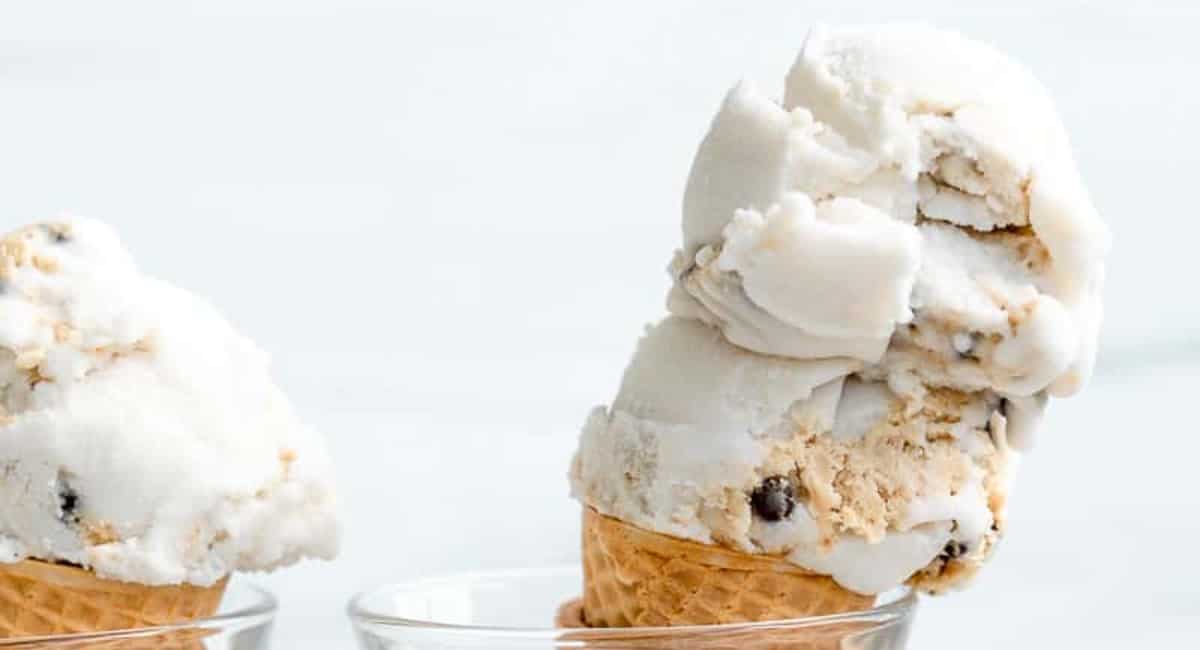 The moment we nailed this vegan cookie dough ice cream, I knew that I could sustain a plant-based lifestyle. If you've been around The Hangry Chickpea for a while, you'll notice I'm a little obsessed with cookies and cookie dough, especially of the chocolate chip variety.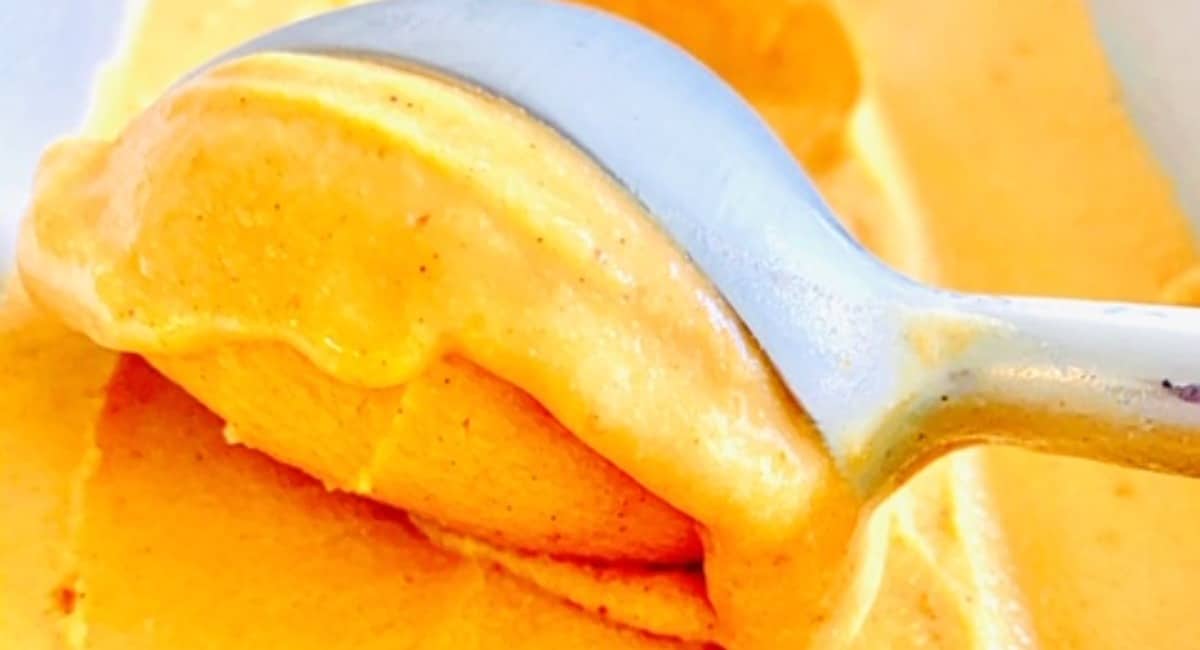 This Dairy-Free Pumpkin Ice Cream is unbelievably creamy, sweet, and full of flavor! The pumpkin and spices will remind you of a pumpkin pie while eating a delicious scoop of creamy ice cream! It is refined sugar-free, has very few ingredients, and tastes fantastic! It's also vegan, so it's great for anyone!
Unique Flavors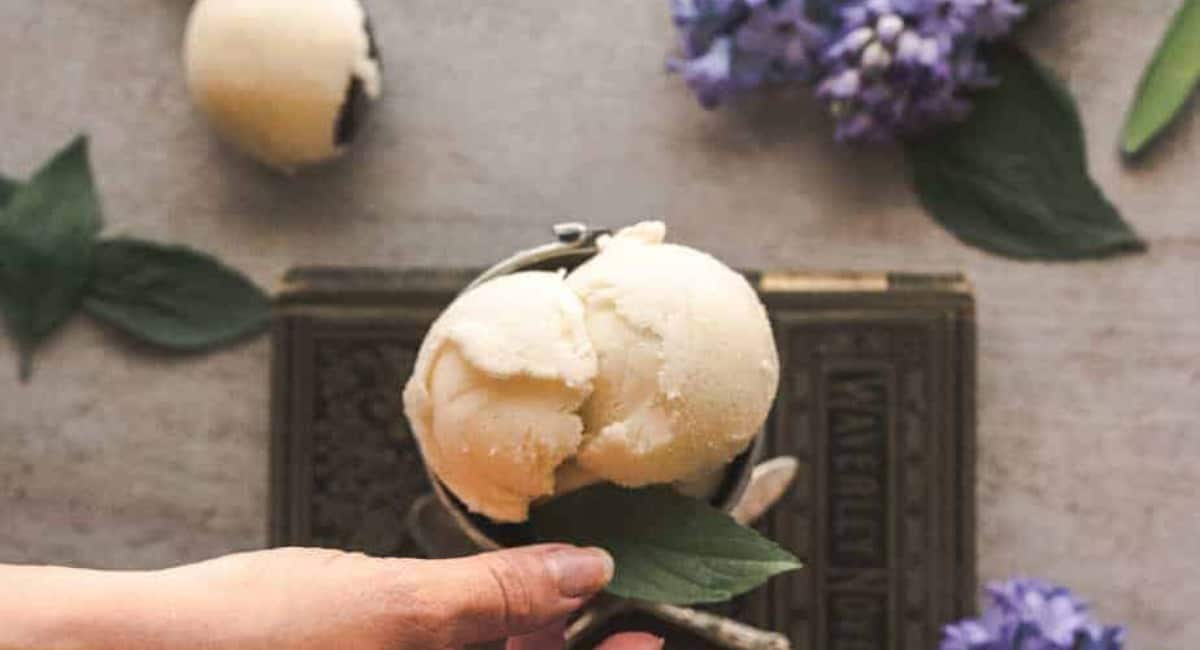 Welcome to creamy basil ice cream. The flavors of summer, in a perfect iced treat. This is a new family favorite, and we can not get enough. It has a bright flavor and is herbaceous without being overwhelming. And when you're like me and have more basil in your garden than you know what to do with - ice cream is always a good solution!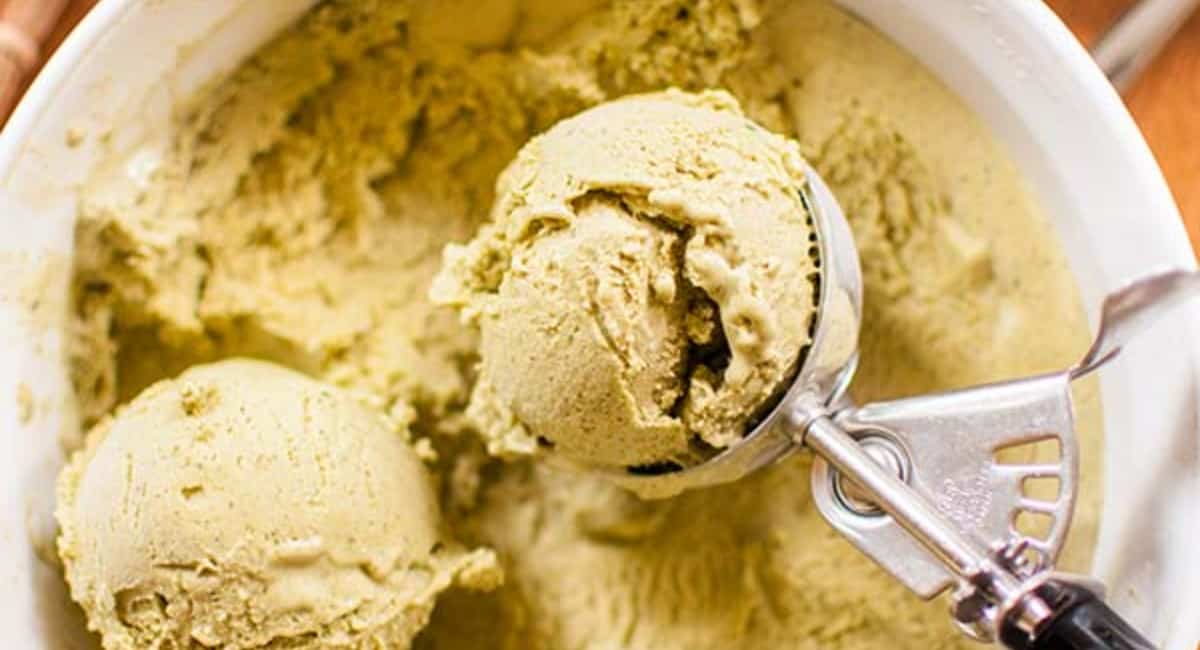 A delicious summer treat, this matcha ice cream is made with matcha powder, eggs, cream and whole milk. You'll love making this delicious Japanese dessert at home.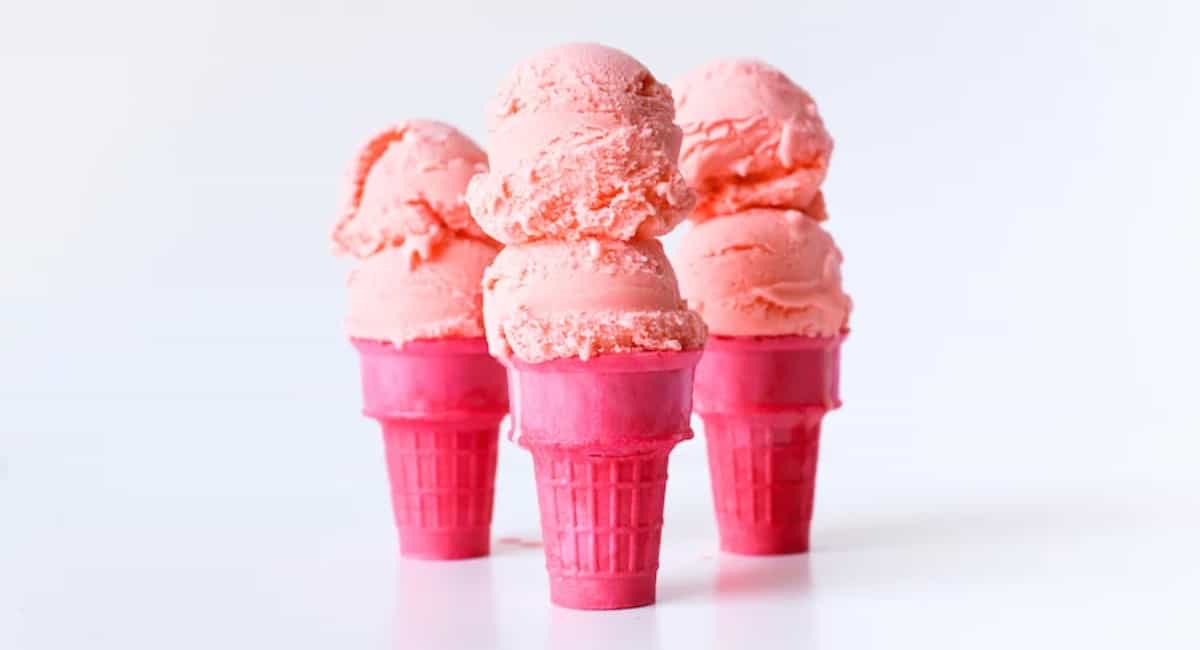 I think Cotton Candy is the ultimate flavor of summer! It reminds me of the county fair and theme parks! So why not bring that flavor home and make some homemade Cotton Candy Ice Cream? This ice cream is so good and I have the full printable recipe for you below so you can make this insanely delicious ice cream yourself!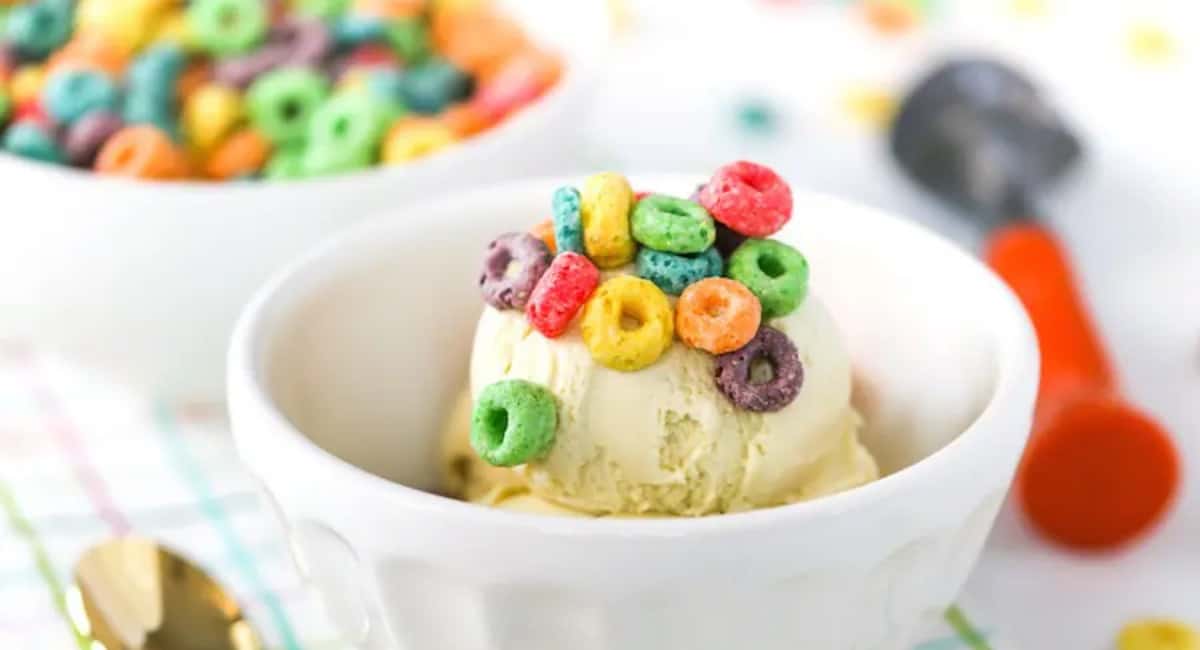 This delicious Cereal Milk Ice Cream Recipe is a homemade ice cream flavored using cereal milk – the best milk leftover at the end of a bowl of cereal that has all the best flavors of the cereal infused into it! It's probably one of my favorite recipes!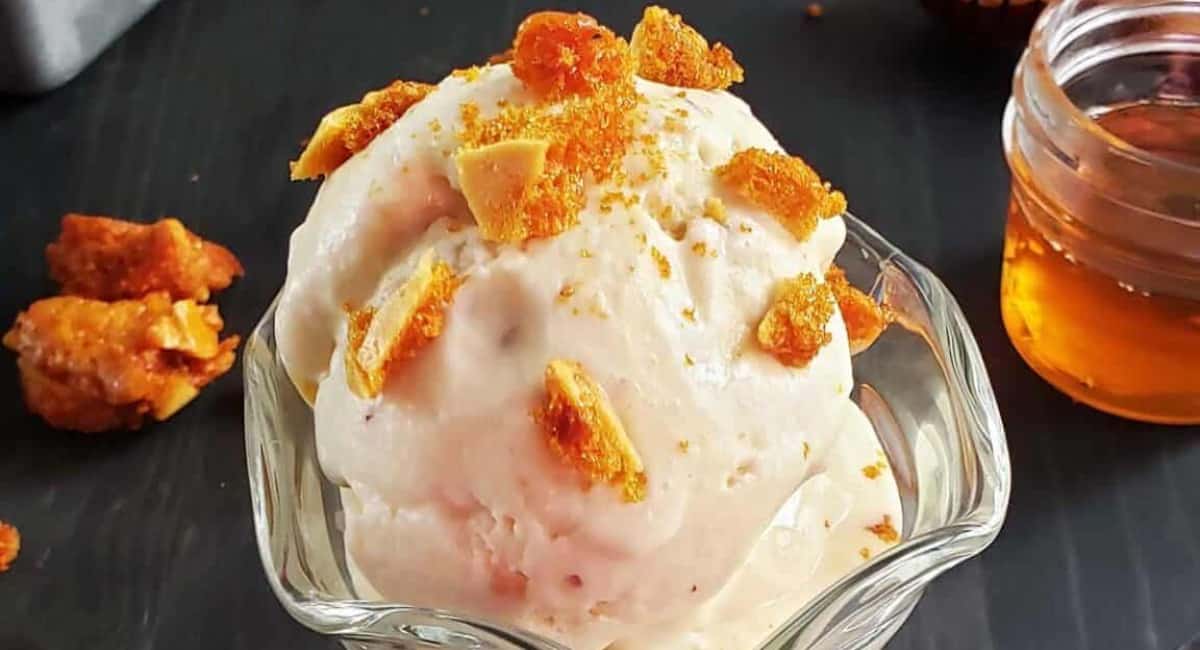 This almond and honey ice cream is filled with toasted almonds and has a sweet honey swirl.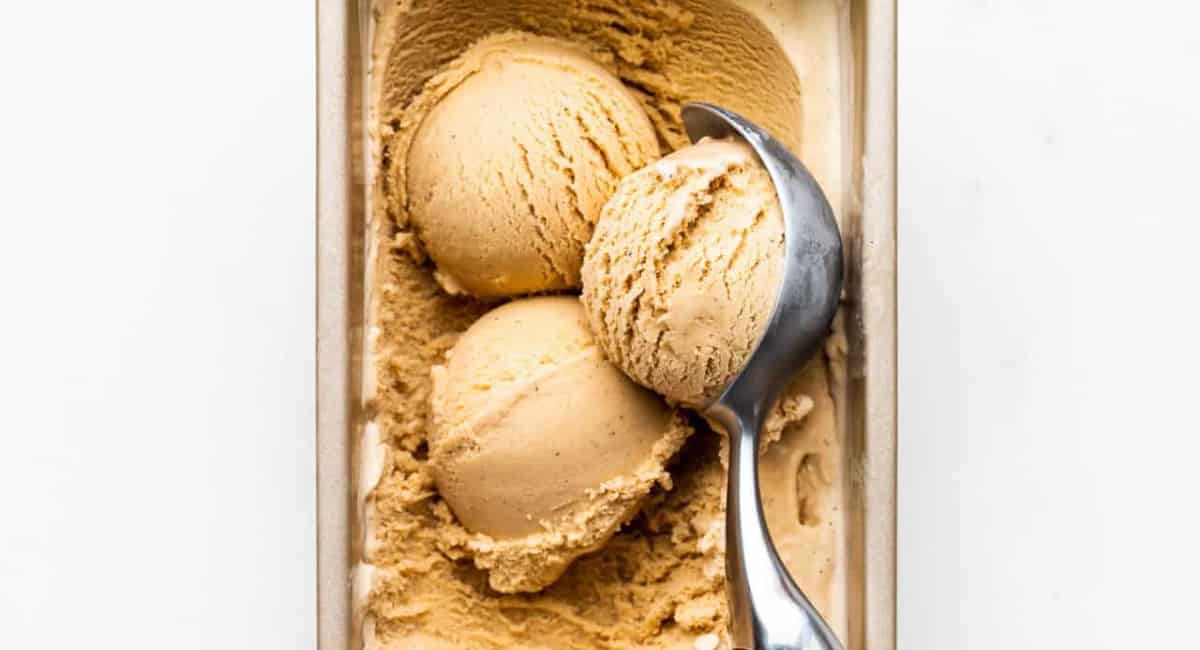 You can make masala chai ice cream by infusing the milk for the custard base with your favorite spiced black tea or a mixture of loose leaf black tea and warm spices including cardamom, ginger, peppercorns, and cloves. Here's a recipe for spiced chai ice cream to get you started with tea-infused ice cream!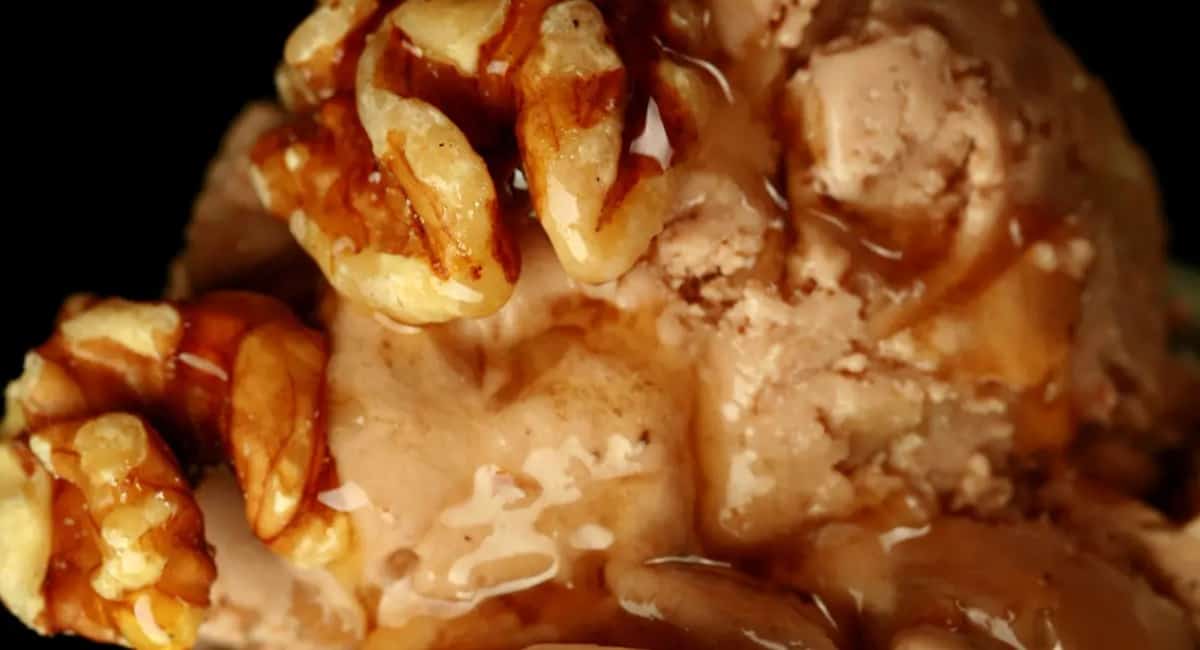 This homemade Maple Walnut Ice Cream is rich, decadent, and will ruin you for the store bought version. Real maple syrup, no extract used!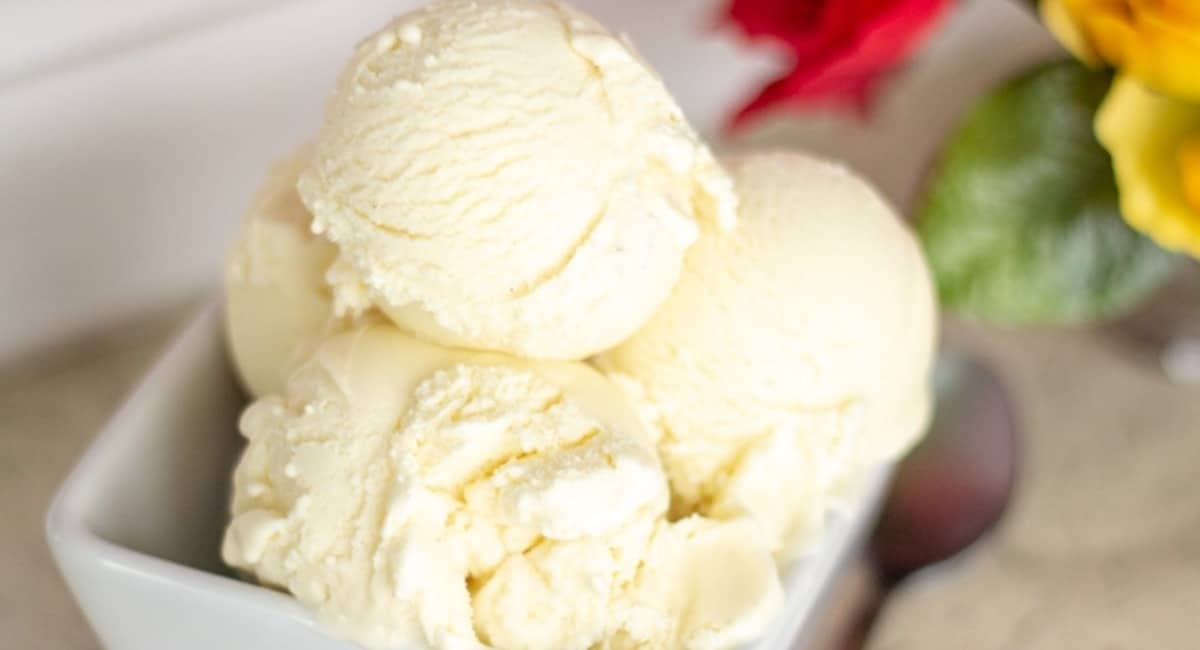 This Cannoli Ice Cream has the best flavors of a classic cannoli as a refreshing frozen treat! Just blend up a handful of ingredients, pour into an ice cream maker, and 20 minutes later you have cannoli perfection. This easy ice cream recipe is low carb, keto, gluten-free, grain-free, sugar-free, and Trim Healthy Mama friendly.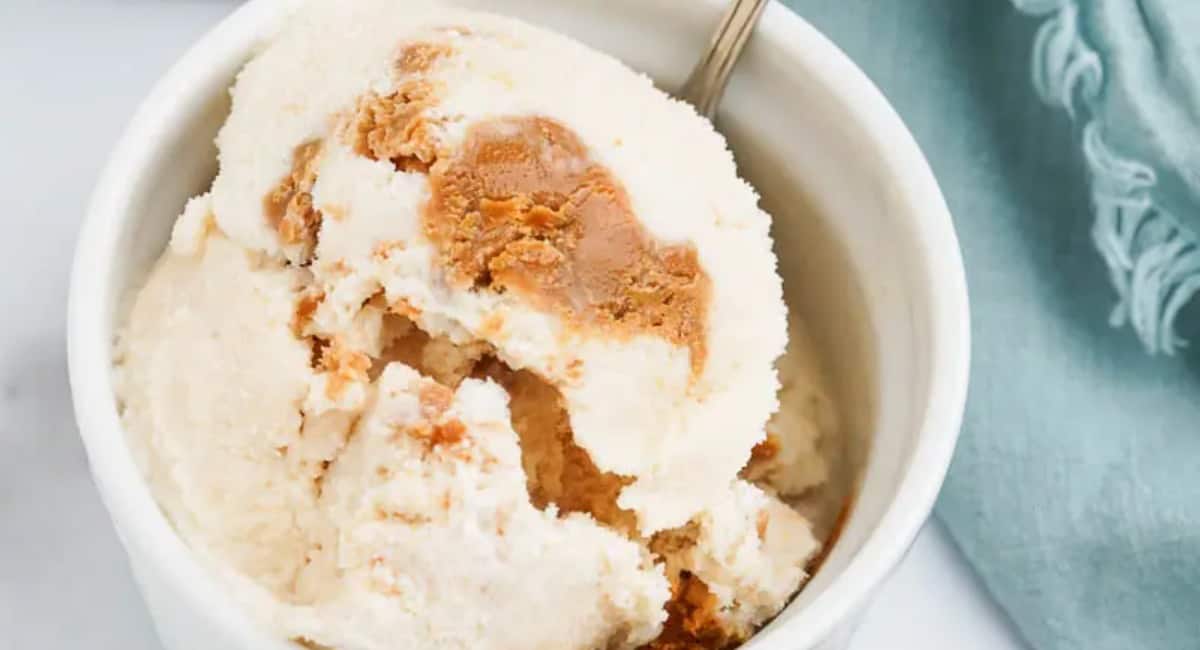 Making your own homemade ice cream with an ice cream maker is easy and a delicious treat! This homemade cookie butter ice cream has both chunks of cookie and cookie butter swirled throughout. This easy ice cream recipe will be a treat the whole family will love and the kids will love to help make it!
How long does it take to churn ice cream in a Cuisinart ice cream maker?
After you have poured the ice cream mixture into the frozen bowl, it will need to churn for about 15-20 minutes, or until it has thickened. You can serve it immediately or allow it to firm up more by freezing it for 1-2 hours before serving.
Do you need rock salt for a Cuisinart ice cream maker?
No salt is needed for these Cuisinart ice cream maker recipes. This is one of the many reasons I love this ice cream maker.
How long does it take a Cuisinart ice cream bowl to freeze?
According to the Cuisinart website, the bowl takes about 6-22 hours to freeze. The liquid inside of the bowl should be completely solid.
You can't go wrong with any of these Cuisinart ice cream maker recipes! They are all decadent and super easy to make.