These Instant Pot Air Fryer recipes are 20 of the easiest and delicious recipes I could find. They've all been tested using the Instant Pot with the Air Fryer lid, so they're super easy to follow and there's no need to convert times or temperatures from recipes that use a typical air fryer!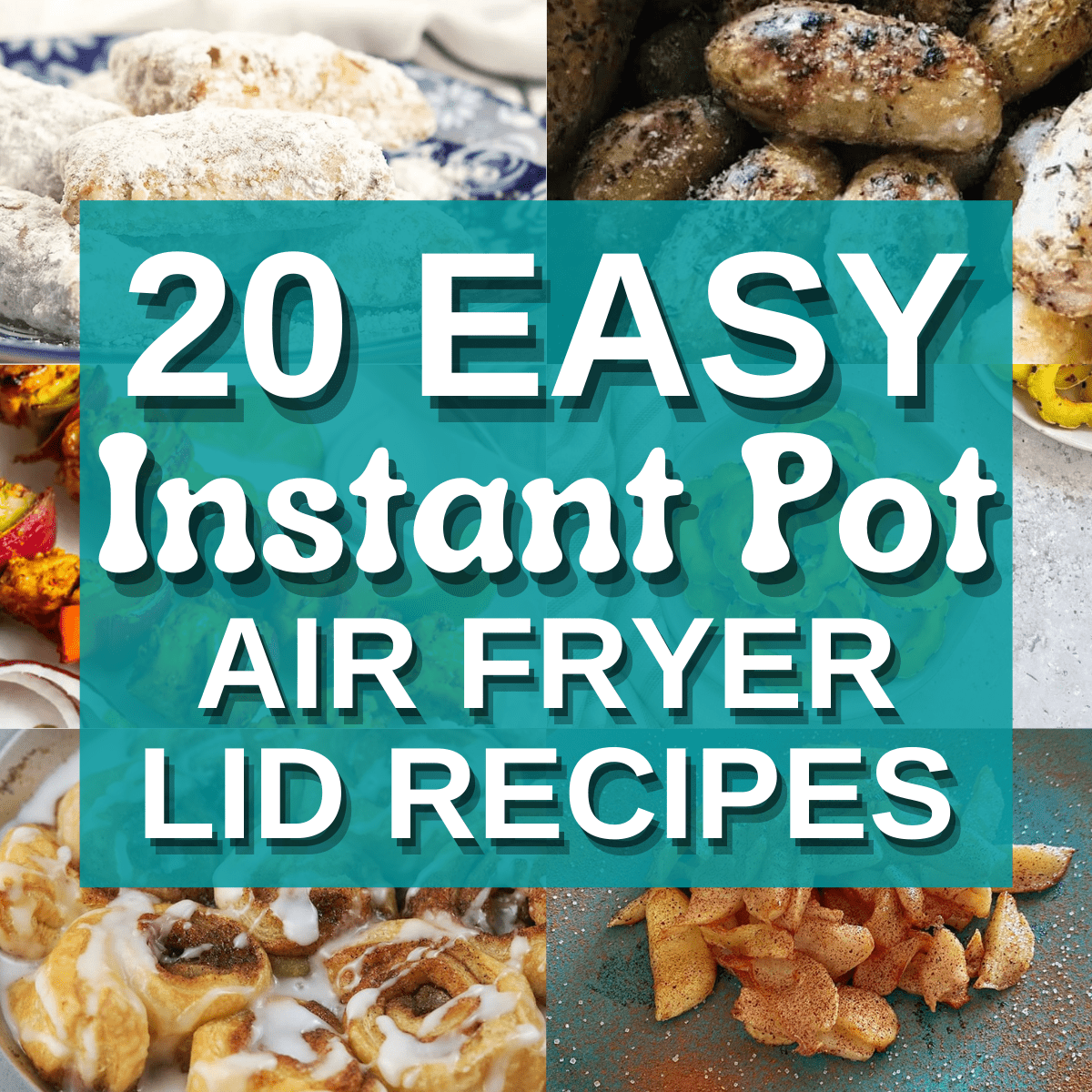 If you love air fryer recipes, check out all of my air fryer recipes on my recipe index.
What can I do with my Instant Pot Air Fryer Lid?
You can use your air fryer lid to transform your Instant Pot into an air fryer! Now your Instant Pot can make all of those delicious air fryer recipes that you've been dying to try, without needing to buy a separate appliance!
Can I use the Instant Pot Air Fryer Lid without the basket?
So the answer is both yes and no. The air fryer lid blows hot air, so if you add things into the Instant Pot without the basket, you'll be broiling whatever is in the Instant Pot. However, if you're wanting to air fry your food, the basket is what allows the hot air to circulate around the food and give it that crispiness that only frying can do!
How do I preheat my Instant Pot Air Fryer Lid?
Preheating the Instant Pot Air Fryer lid is really simple. All you have to do is
Turn it on
Make sure that the lid is closed
Press Air Crisp
Set your desired temp and move the time up 5 minutes.
Press start
Super easy, and will get your lid preheated in minutes!
What can you cook with Instant Pot Air Fryer?
Pretty much anything you can cook in a normal air fryer, you can cook with the Instant Pot Air Fryer Lid. From appetizers, main dishes, side dishes and even sweets, there's a recipe for everyone.
See 20 of my favorite recipes that you can cook with the Instant Pot Air Fryer Lid below!
Appetizers
Make this crispy and saucy appetizer in your air fryer – NO deep frying required! These Air Fryer Buffalo Chicken Wings are spicy, juicy and so flavorful and make the best late night snack.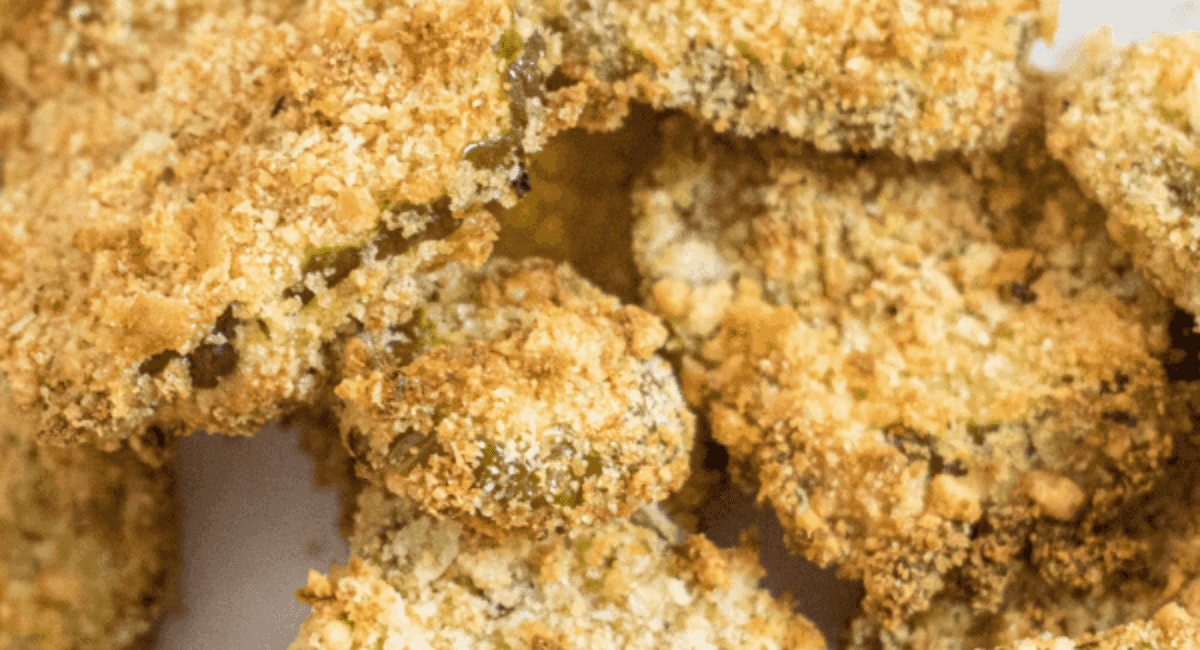 Fried Pickles! Need I say more? Here's an easy way to make them in your instant pot with the air fryer lid!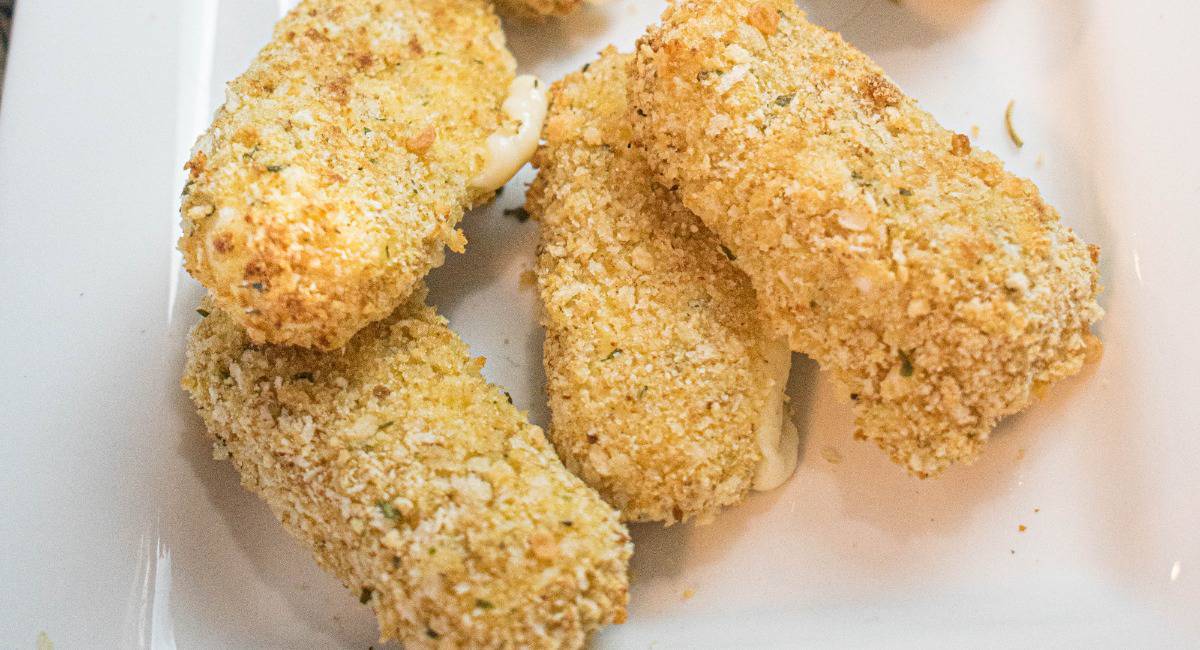 Easy homemade mozzarella sticks out of the string cheese? By making these in the Instant Pot Duo Crisp instead of deep frying them in oil, you are able to enjoy all of the cheesy goodness with fewer calories and less fat overall.
There is nothing like biting into hot, fresh baked, chewy pretzel bites! These homemade pretzel bites can be made in the air fryer or baked in the oven, easy peasy either way! Using a no-rise pretzel dough, a quick baking soda bath and classic pretzel salt, make these the perfect fall afternoon snack!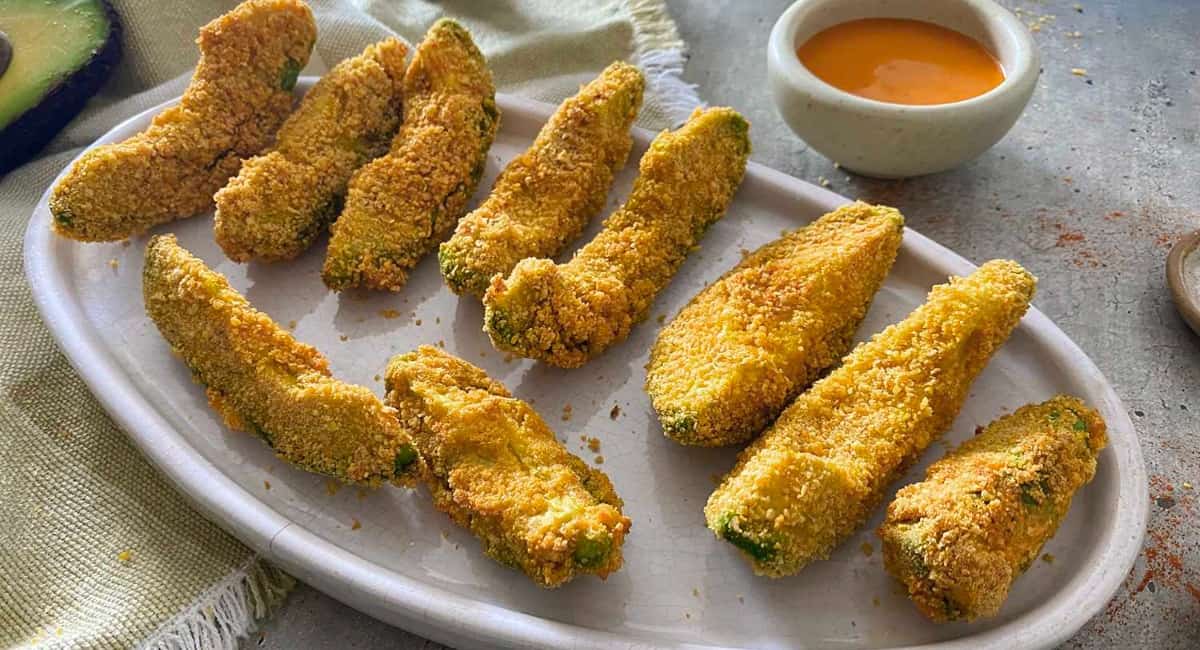 Crispy Instant Pot Avocado Fries with a spicy sauce that makes a great appetizer. Creamy and crispy and served with your favorite dipping sauce and can be made in only 8 minutes. All made with the Instant Pot Air Fryer Lid.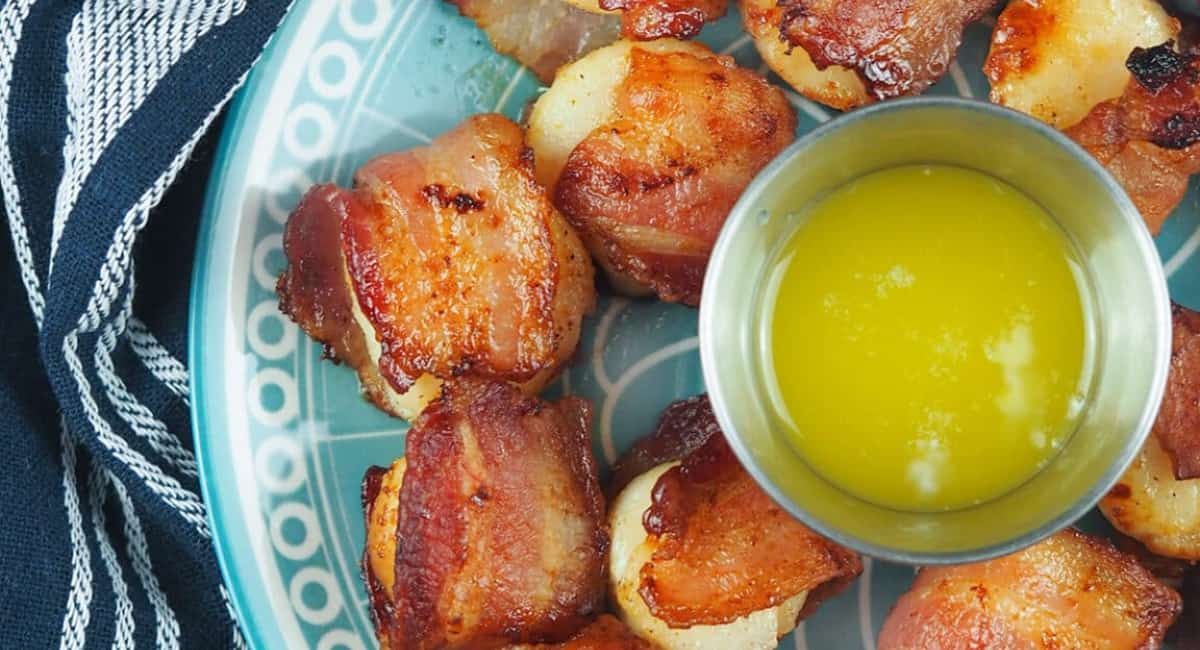 Air Fryer Bacon Scallops are very easy and turn out perfectly cooked every time! These work well as an appetizer or entree for any occasion. Sprinkled with Cajun seasoning and wrapped in bacon these are done in 20-minutes.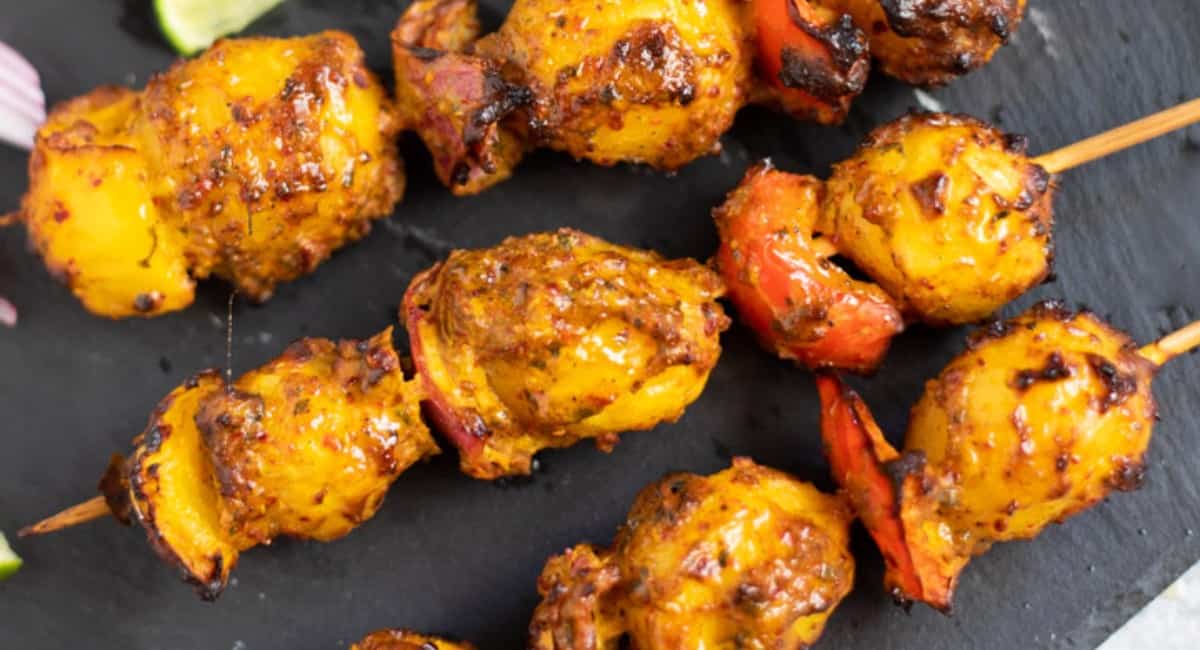 Tandoori Aloo Tikka is a delicious appetizer perfect to serve at special occasions or have as a side for dinner. Baby potatoes marinated in a delightful combination of yogurt and spices, threaded to skewers and cooked to create this heavenly appetizer. You can cook this tandoori aloo tikka in an oven or air-fryer.
Mains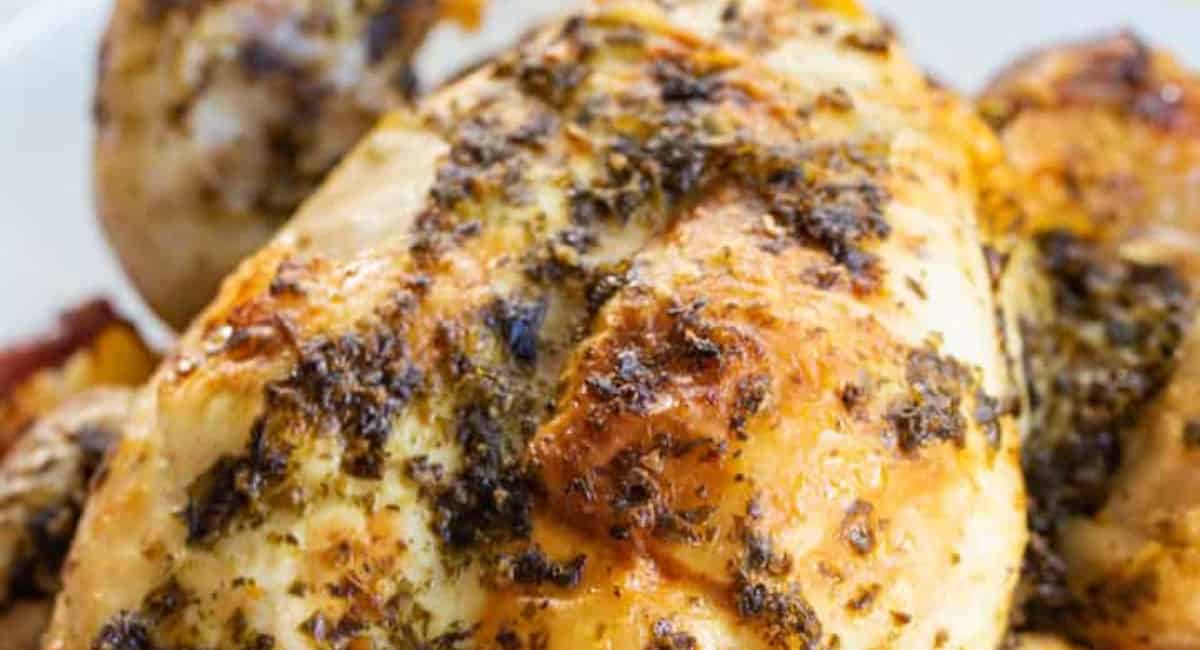 You're not going to find an easier chicken dinner than this Pesto Whole Roast Chicken recipe. Made in the pressure cooker, then air crisped to perfection, you'll be sitting down to a quick dinner in about 45 minutes.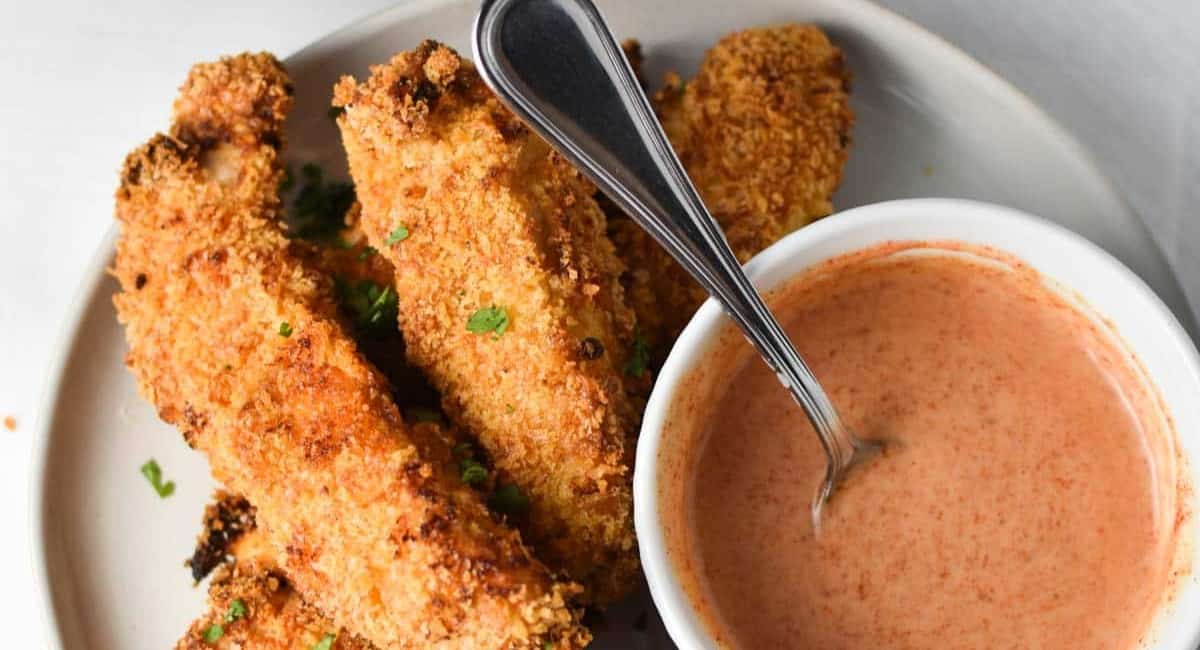 These Instant Pot Air Fryer Chicken Tenders are extra crispy and delicious, but you can also bake them in the oven. I give you instructions for both cooking methods in this post! This recipe can be made, gluten free and egg free and is already dairy free.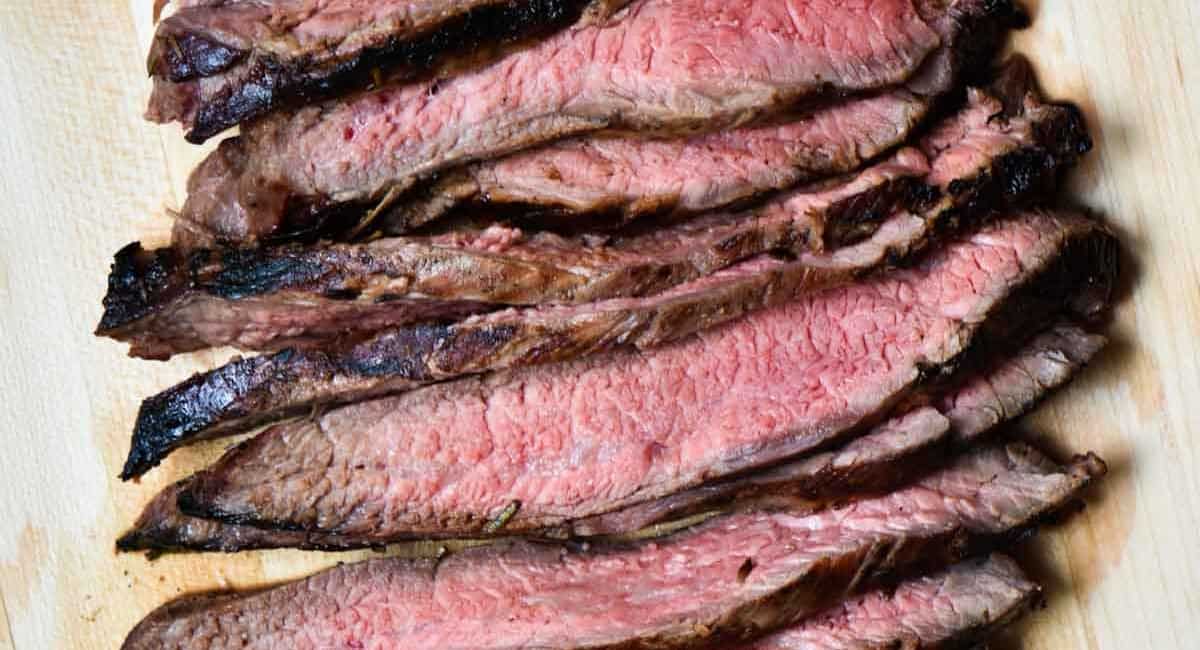 This Air Fryer Flank Steak is tender and juicy, but best of all it's super easy to make. A 3 ingredient steak marinade brings the extra flavor. Topped with a corn relish, the whole meal cooks in about 20 minutes total and doesn't heat up your entire kitchen!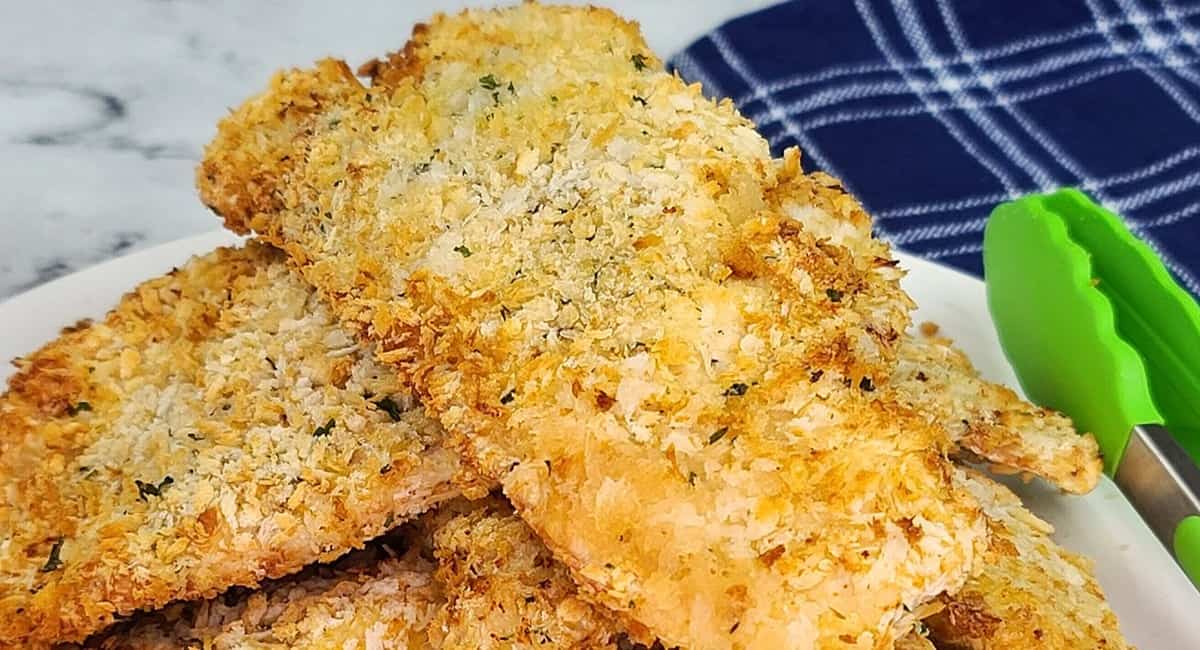 This Air Fryer Chicken Cutlets recipe is so easy. Delicious, versatile, and healthier than traditionally cooked cutlets, this recipe is one I use when I want chicken cutlets in under 20 minutes!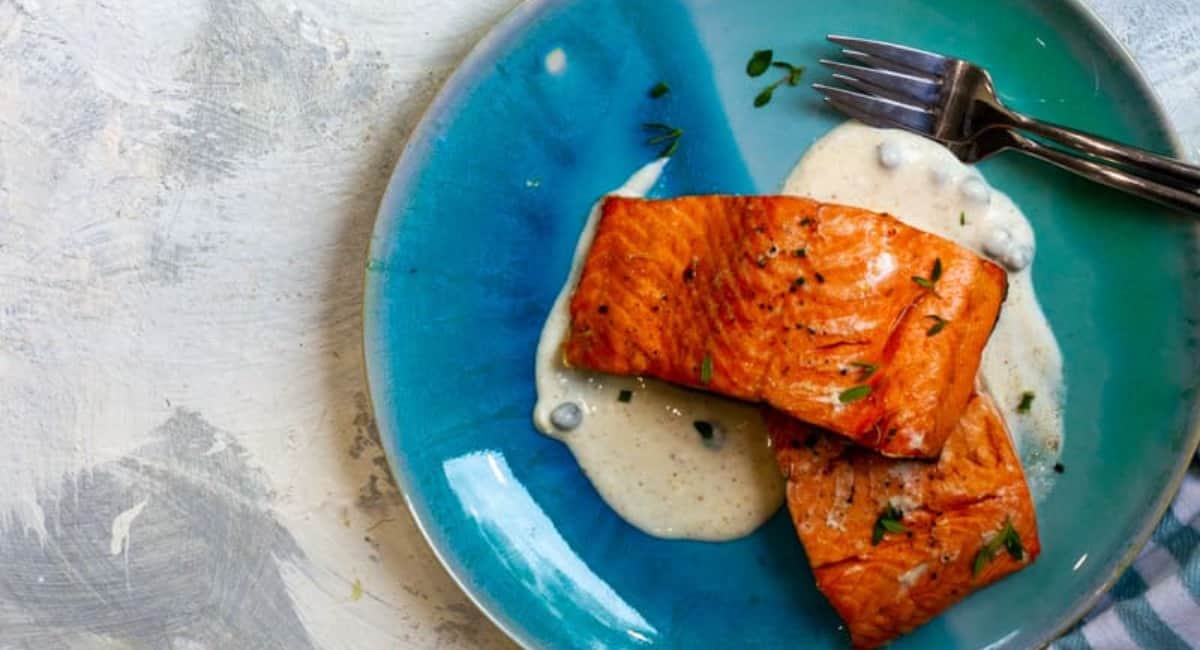 Love salmon? Try making air fryer salmon fillets with your Instant Pot Air Fryer Basket! It's simple, delicious, and ready in minutes.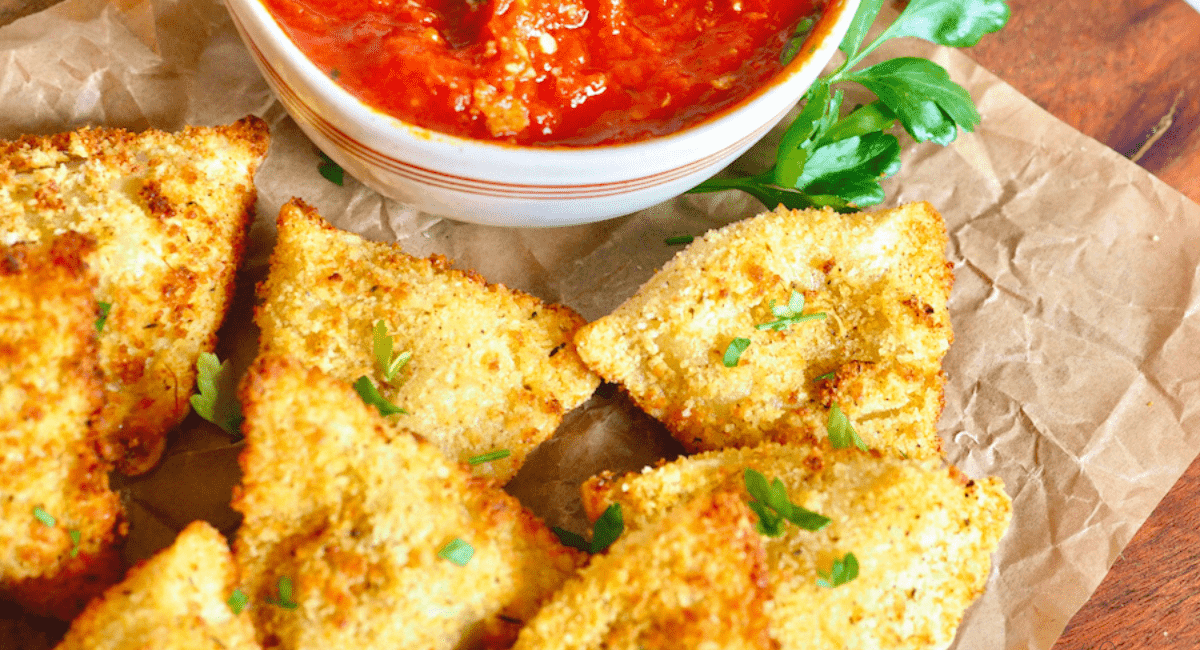 Raviolis take on a whole new texture and flavor when breaded and toasted in the air fryer. Not only are these trendy air fryer ravioli delicious, but since they are air fried, they are healthier and less messy than fried ravioli. Plus they make quick and tasty appetizer, perfect for game day, holiday parties, or even a light meal.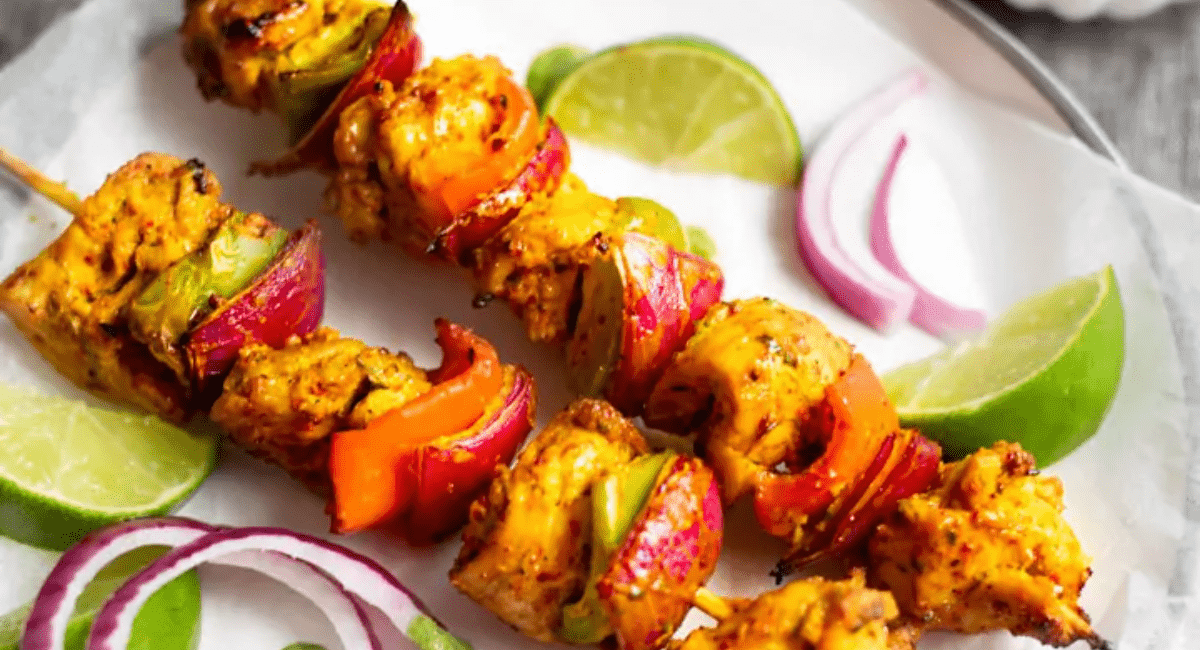 Chicken Tikka Kebab is a delicious appetizer that is packed with flavor. It starts with chicken pieces marinated in yogurt along with lime juice and aromatic spices, then threaded onto skewers and cooked to create a delicious appetizer. Make it in the air fryer or oven to serve at the gathering, or include it into your meal prep for the week!
Sides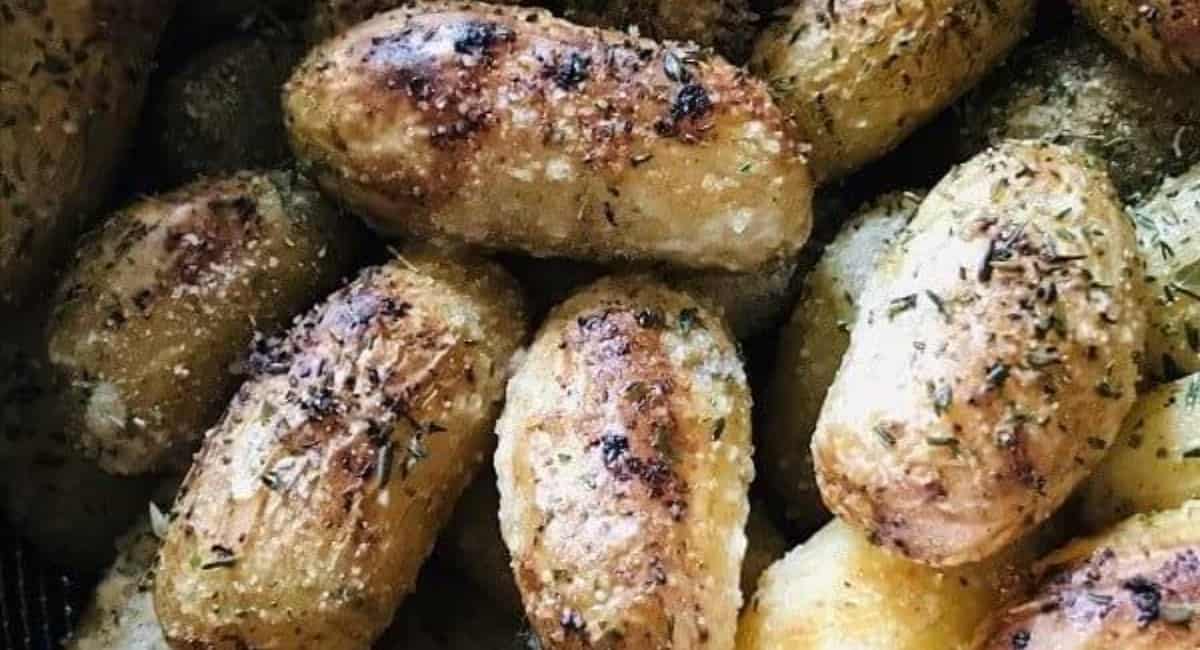 Instant Pot New Potatoes. How to instant pot garlic new potatoes into a crispy taste sensation. Loaded with garlic, butter, extra virgin olive oil and Mediterranean seasonings, this is the best way to enjoy instant pot new potatoes.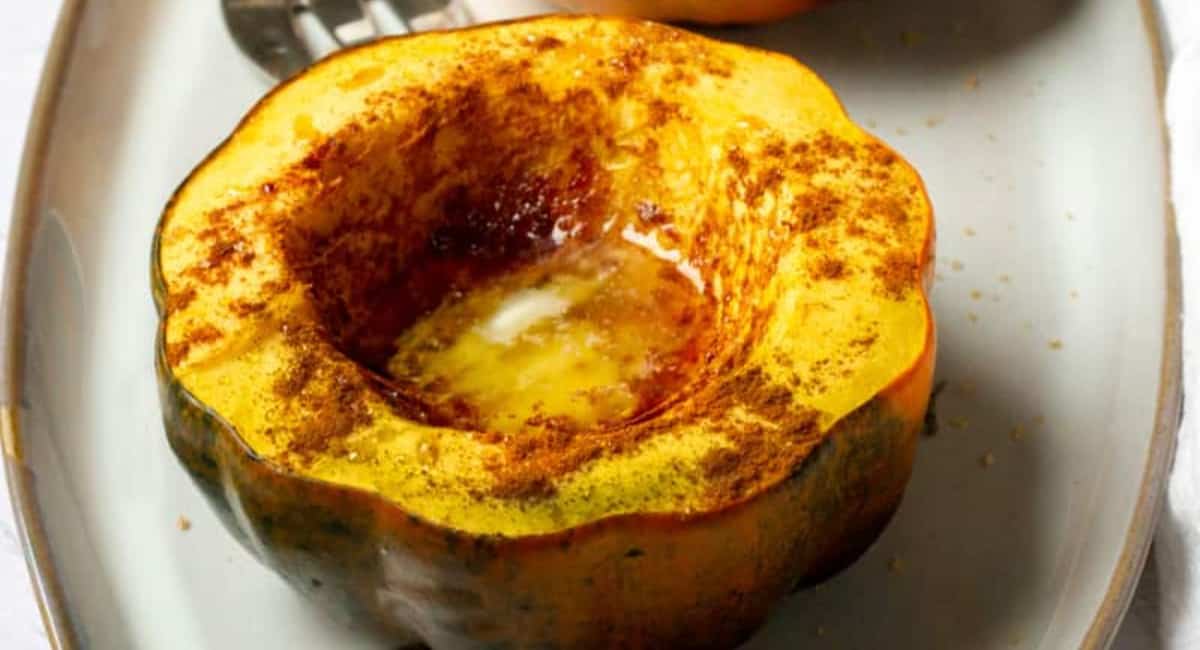 This air fryer acorn squash is an easy, mess-free way to cook winter squash! Use your Instant Pot Air Fryer Lid and your favorite seasonings.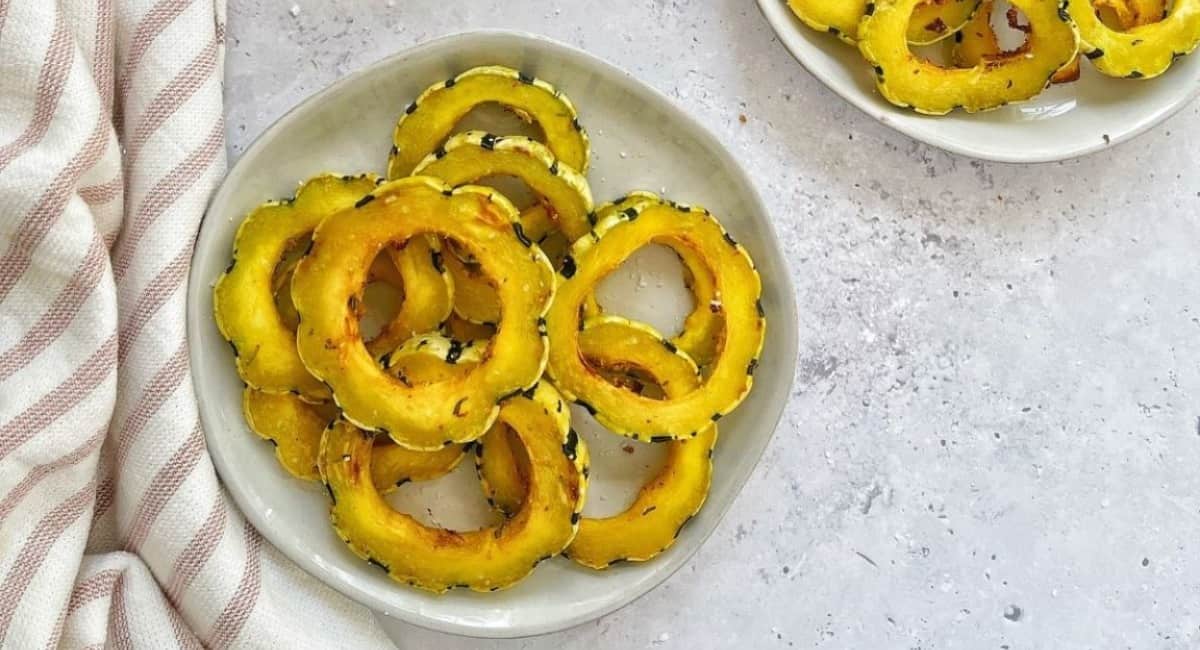 Air fryer delicata squash is simple, easy, and perfect for fall! It's crisp, just like roasted squash, and is a healthy 20-minute side dish!
Sweets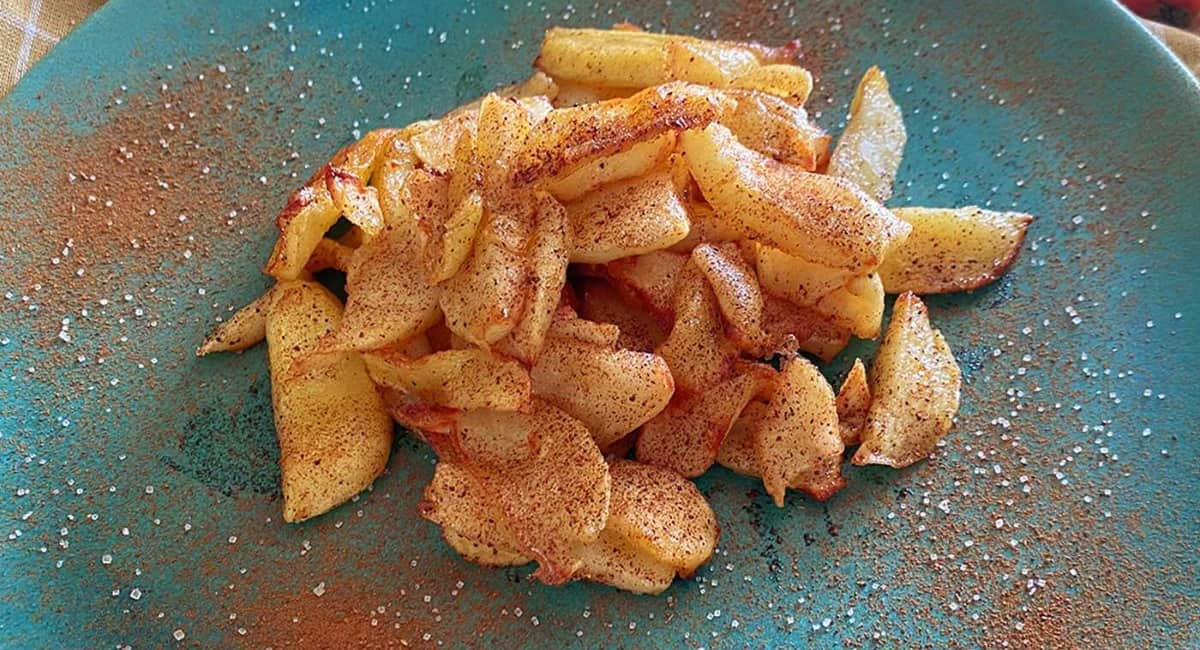 These Instant Pot Fried Apples are so tender and juicy that you won't have enough of them. Just 15 minutes of preparation and you're done with the yummiest dessert for the crowd. Super easy to make using only 4 simple ingredients!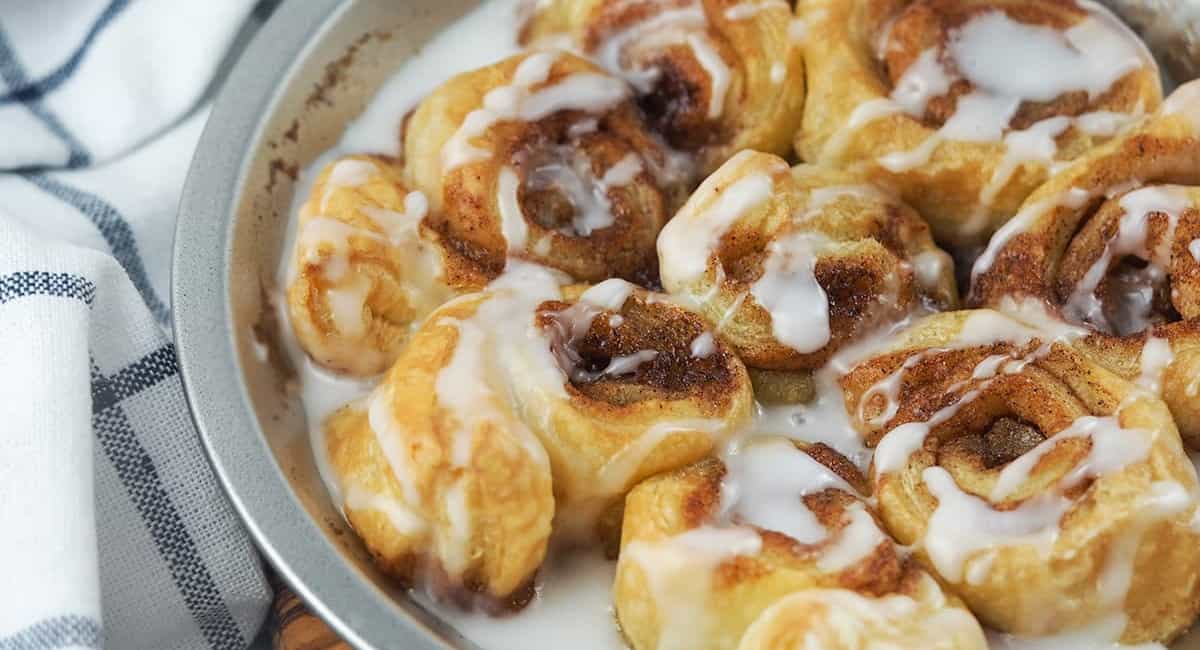 Air Fryer Cinnamon Rolls are quickly becoming our favorite sweet breakfast treats! These are super easy to make with puff pastry, and they are done in 15 minutes.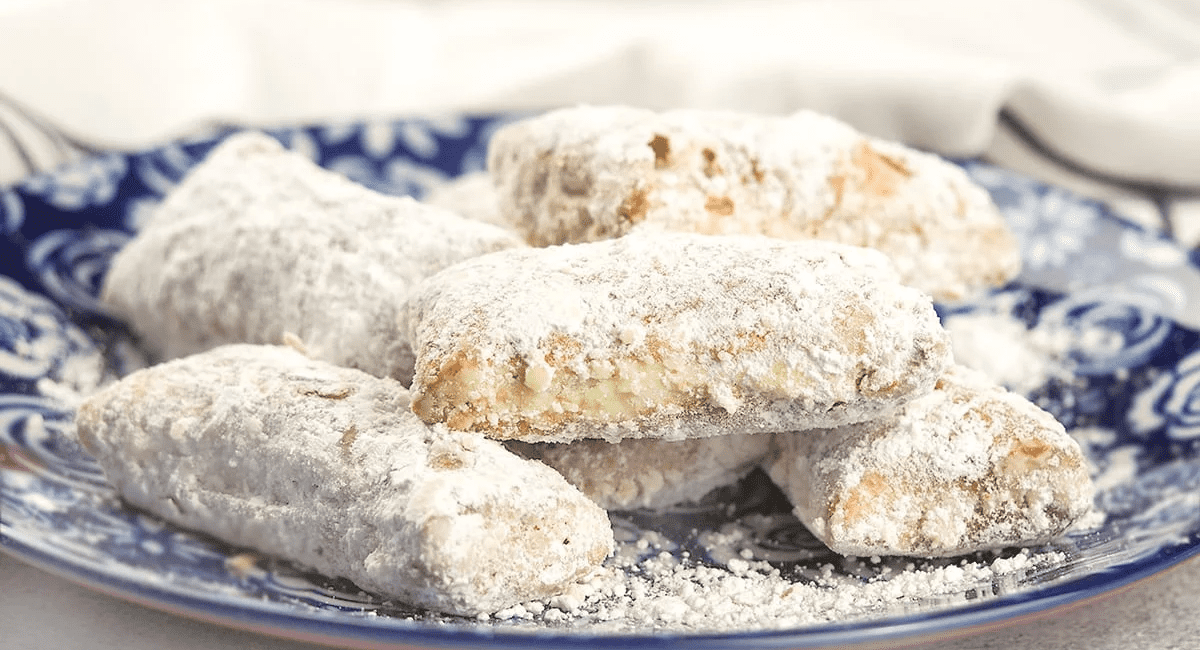 These air fryer beignets are a New Orleans classic that are a breeze to make with puff pastry in just a few minutes. A great way to dress up coffee or brunch serve these with a chocolate or raspberry dipping sauce. Puffy pillows of simple pastry dusted in powdered sugar are a sweet treat anytime for everyone.
I hope you enjoy these delicious recipes that can all be made in your Instant Pot with an Air Fryer Lid!