Here you will find a list of 25 of the best and easiest sides for chicken cordon bleu!
Chicken Cordon Bleu is a delicious dish that combines bread crumbs, chicken, ham, and cheese. Pure goodness. But every great main course needs equally as great sides. So if you find yourself wondering what to serve with chicken cordon bleu, look no further!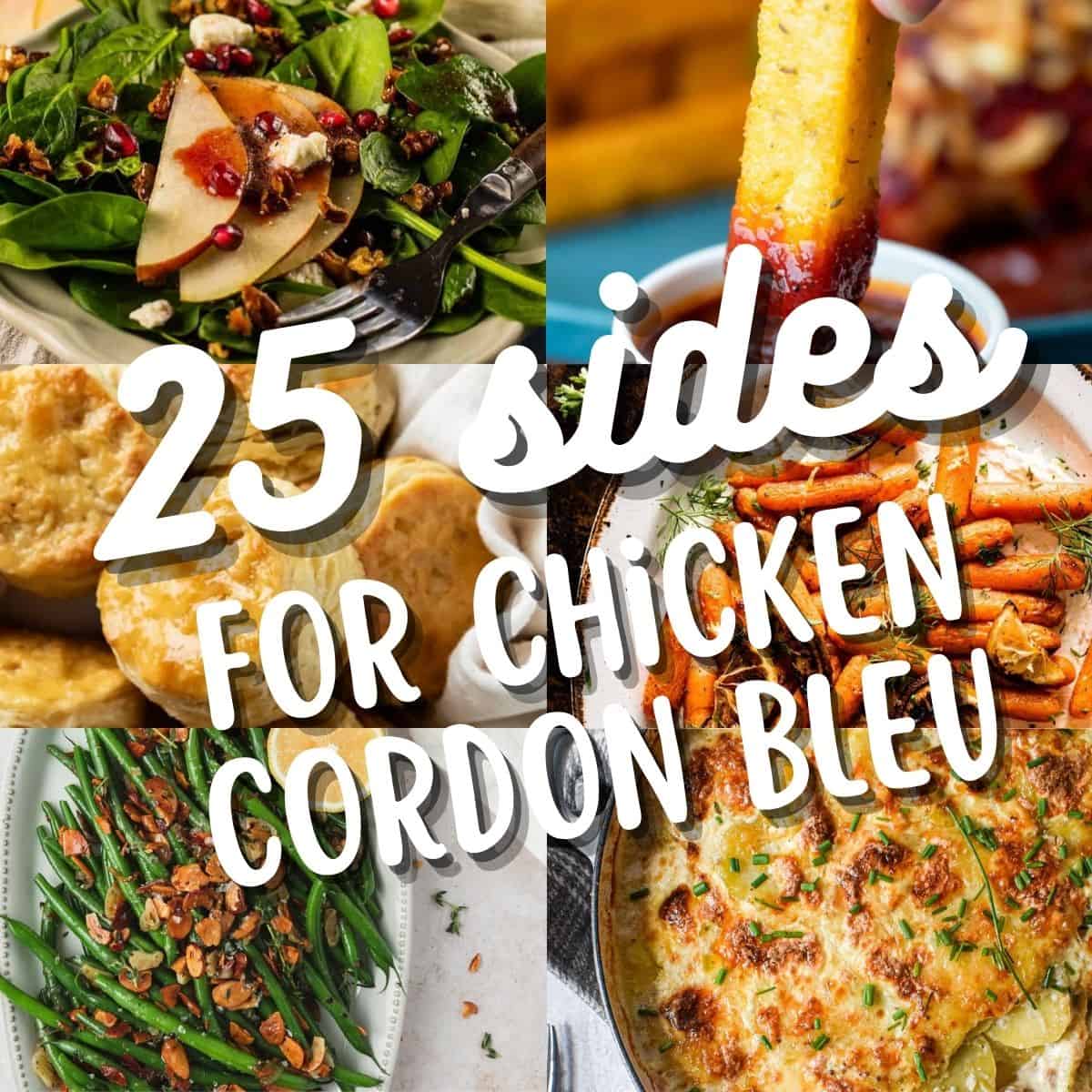 Whether you are looking for a starch like potatoes or pasta, a roasted vegetable, a fresh salad, or something unique, these sides for chicken cordon bleu will not disappoint.
Plus these sides for chicken cordon bleu are all super easy to make and are sure to be crowd pleasers. Enjoy!
Jump to:
What is chicken cordon bleu?
Chicken cordon bleu is a dish from Switzerland (despite the French name). Start by pounding chicken breast until it is thin enough to roll and all the same thickness. Next layer ham and cheese on top of the chicken. Roll the stuffed chicken into a log. Lastly, bread the chicken with egg and breadcrumbs. It can be baked or fried until golden brown. That is chicken cordon bleu in a nutshell!
Why is it called chicken cordon bleu?
"Cordon bleu" is French for "blue ribbon". In the 1500s, a blue ribbon was given to the most prestigious knights. In the culinary world a "blue ribbon" dish is a highly rated one. This is a term of high praise.
Is Chicken Cordon Bleu really French?
As I mentioned above, chicken cordon bleu is actually not French (despite the French name). It originated in Switzerland.
What side dishes go with chicken cordon bleu?
There are many different side dishes that go well with chicken cordon bleu. You can take the traditional route (a starch and a veggie) or opt for a more unique dish.
Mashed potatoes are a classic and one of my favorites, but I also love to serve chicken cordon bleu with a roasted vegetable or salad to lighten the meal up.
There are plenty of options on this list of easy and tasty sides to choose from.
Potatoes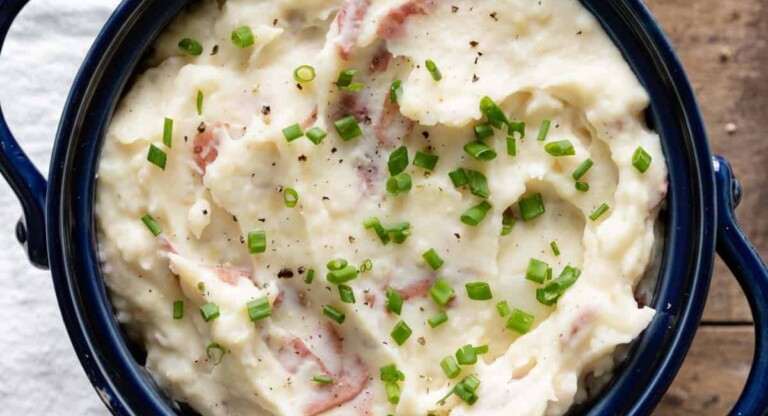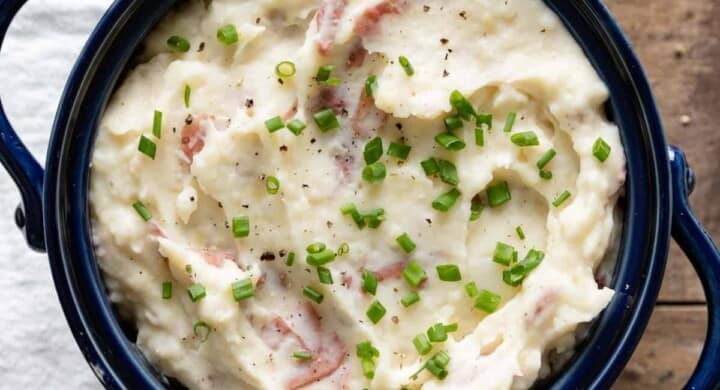 These Redskin Mashed Potatoes are the easiest indulgent side dish. Loaded with butter, sour cream, and garlic, they are full of flavor. These potatoes are the perfect accompaniment to any protein and are a great holiday side dish. Plus they freeze great!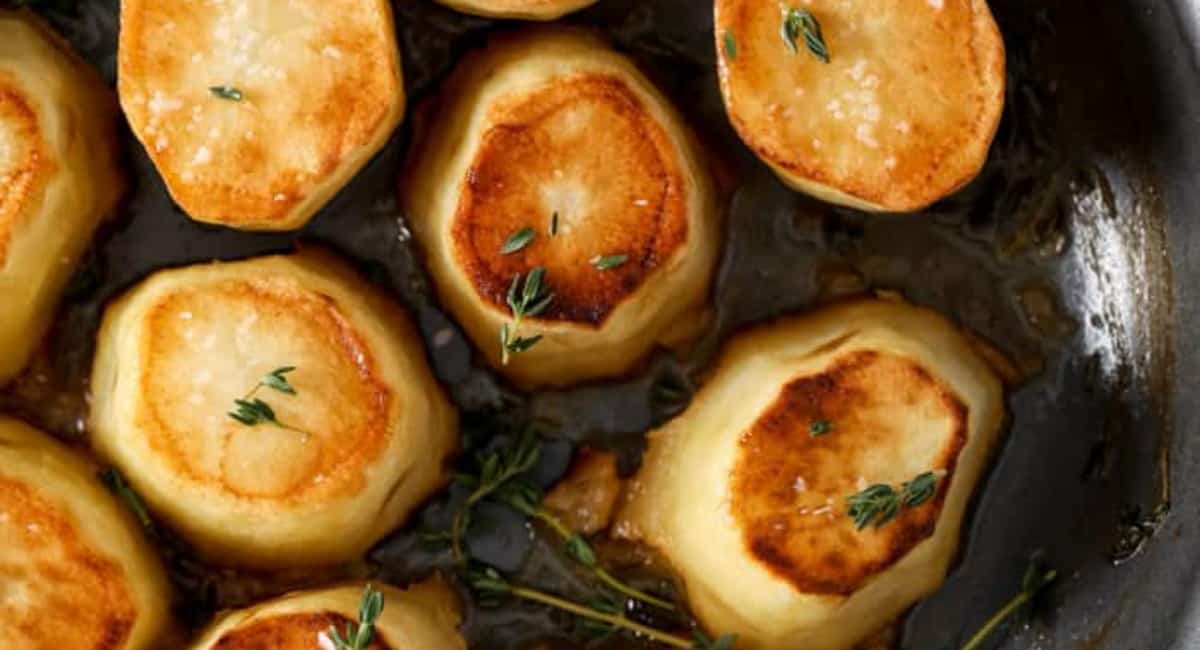 Fondant potatoes are simple to make yet look elegant. With their creamy interior and crunchy exterior, you'll love how this recipe transforms ordinary spuds into the star of your table.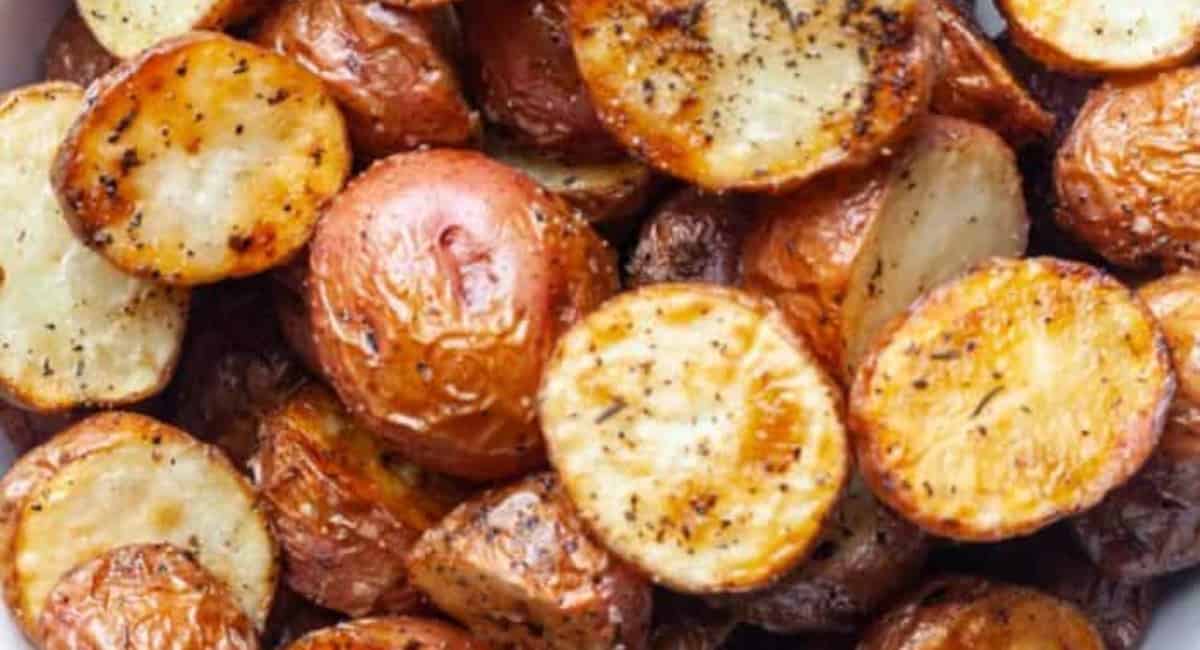 These crispy air fryer diced potatoes are the perfect side dish, appetizer or snack! They are quick and easy, golden crispy, and versatile. Serve them as breakfast potatoes, with lunch and dinner, or eat by themselves. These diced potatoes in the air fryer are irresistibly delicious!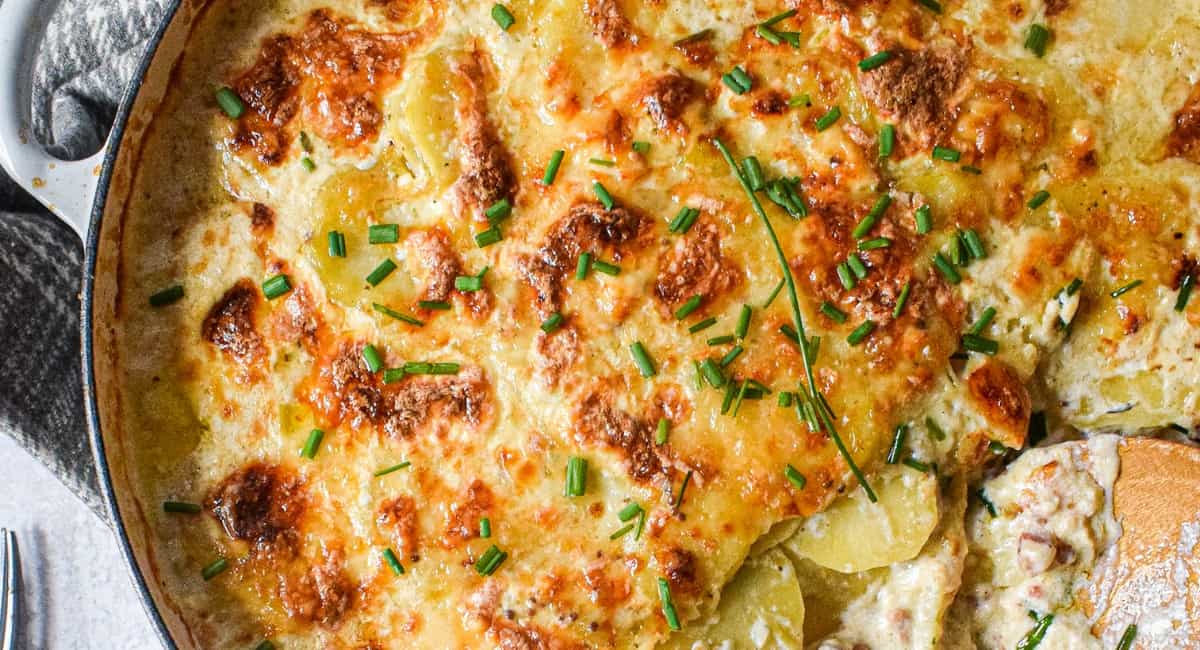 Delicious just doesn't quite capture how good these Potatoes au Gratin with Pancetta and Leeks actually are! Thinly sliced potatoes layered up with sautéed leeks, crispy pancetta, gruyere and parmesan cheese topped with a delectable gorgonzola and thyme cream sauce and finished off with an extra layer of melty cheese. The perfect indulgent side dish of your dreams!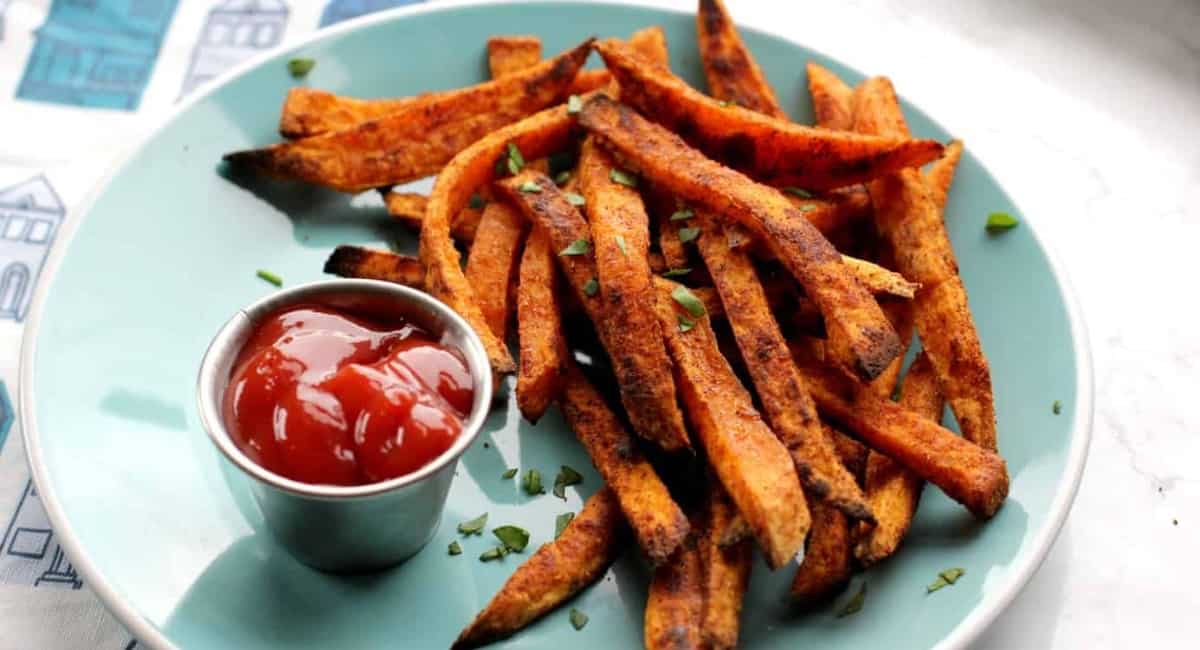 These spicy sweet potato fries are baked in the oven until they're crispy and delicious! I love sweet potato fries and I love spicy food so I'm scratching my head why it's taken me so long to put these things together. We recently had some deliciously spicy sweet potato fries that came from the freezer and while I loved them, I figured it wouldn't be that hard to recreate them on my own!
Pasta & Rice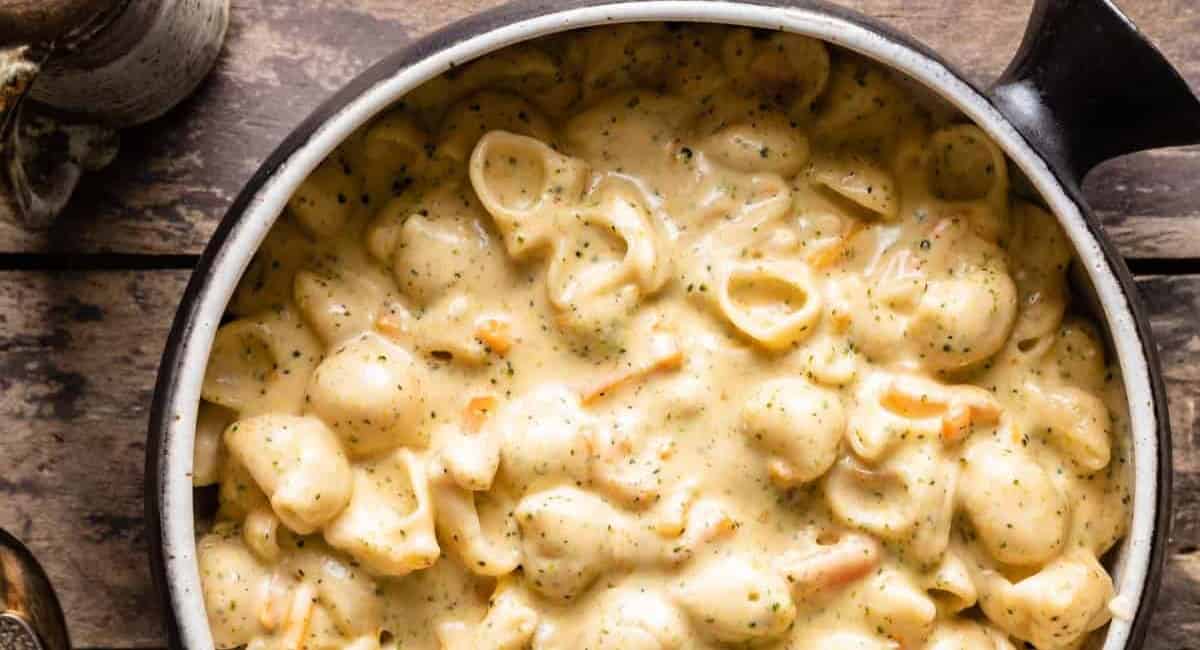 This Panera Broccoli Cheddar Mac and Cheese is even better than the original. It is extra creamy, loaded with cheese, and made completely in the Instant Pot. This mac and cheese recipe could not get any easier or more flavorful. Plus there are even some veggies involved!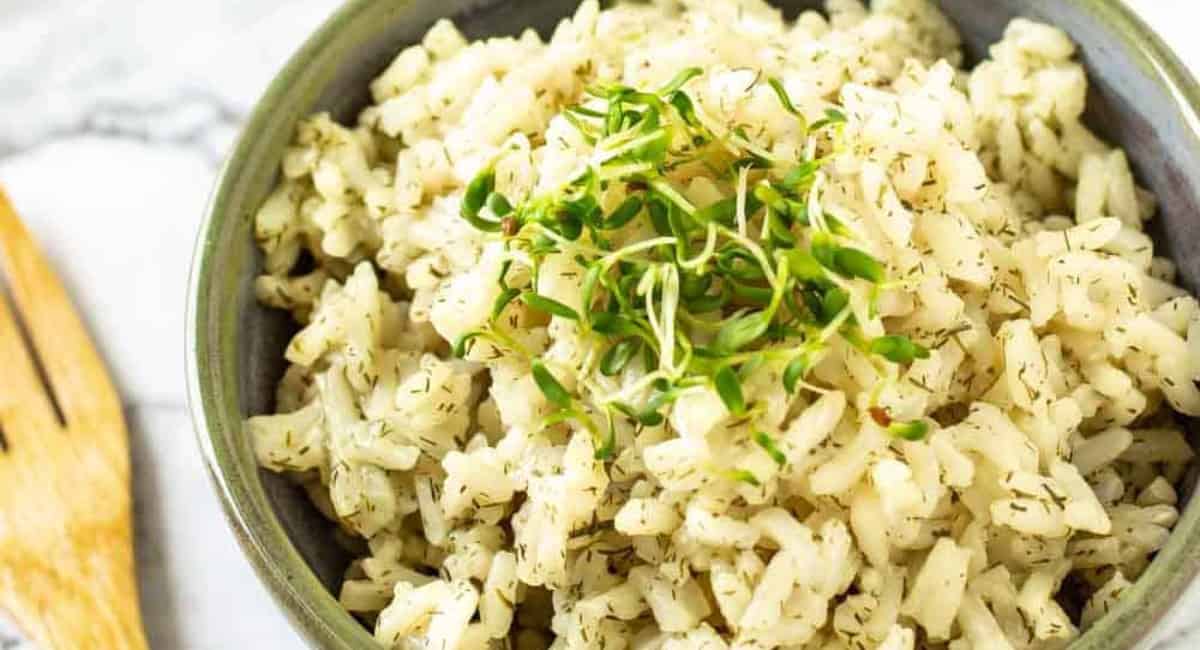 Lemon Dill Rice is a perfect side dish for chicken, beef, pork, or fish, and you probably have all the ingredients in your pantry right now! It's so easy to make and turns even ordinary dinners into something special.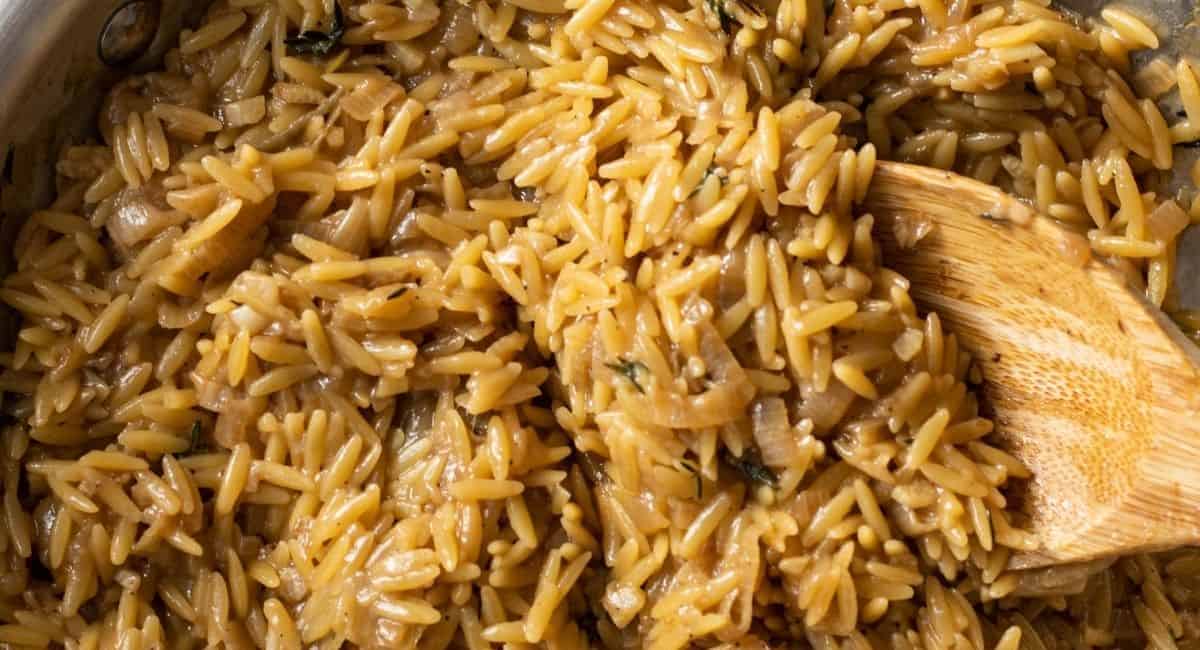 If you're looking for an elegant hearty side dish that is easy to make but still impresses, then this Garlic Parmesan Orzo with Caramelized Shallots is just what you're looking for. This orzo is savory, garlicky, and just a touch sweet from the shallots and thyme. The parmesan adds creaminess without making it heavy.
Bread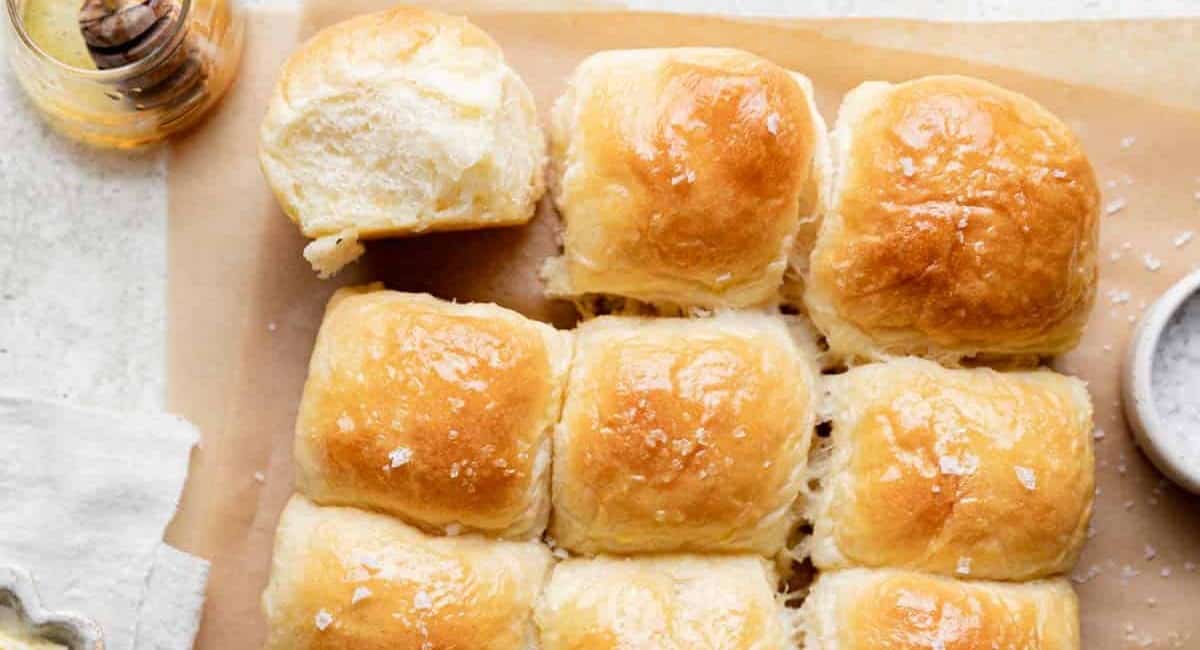 These Old Fashioned Yeast Rolls are rich, fluffy, salty, a little sweet, and absolutely delicious. Between the heavy cream and the honey butter, these dinner rolls are full of moisture. So addicting and worth all of the work, I promise.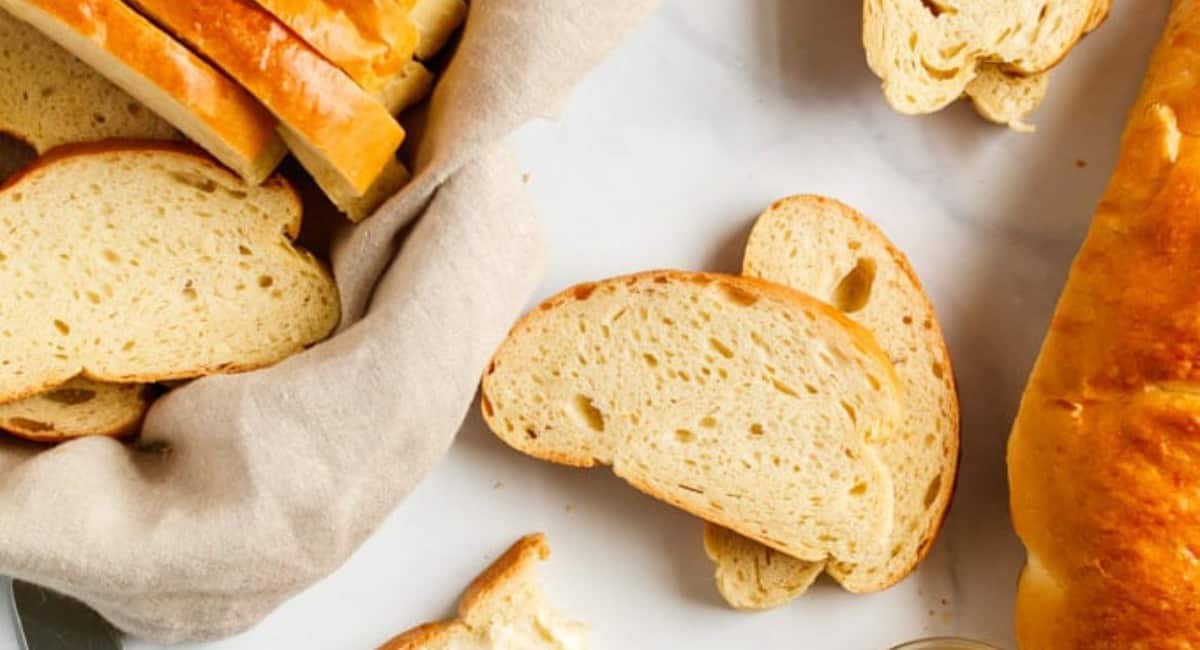 Homemade Italian bread is actually very easy to make and tastes delicious! While you could buy a loaf of Italian bread from the grocery store, baking bread is fun and satisfying. Warm, toasty bread from the oven is pure comfort food.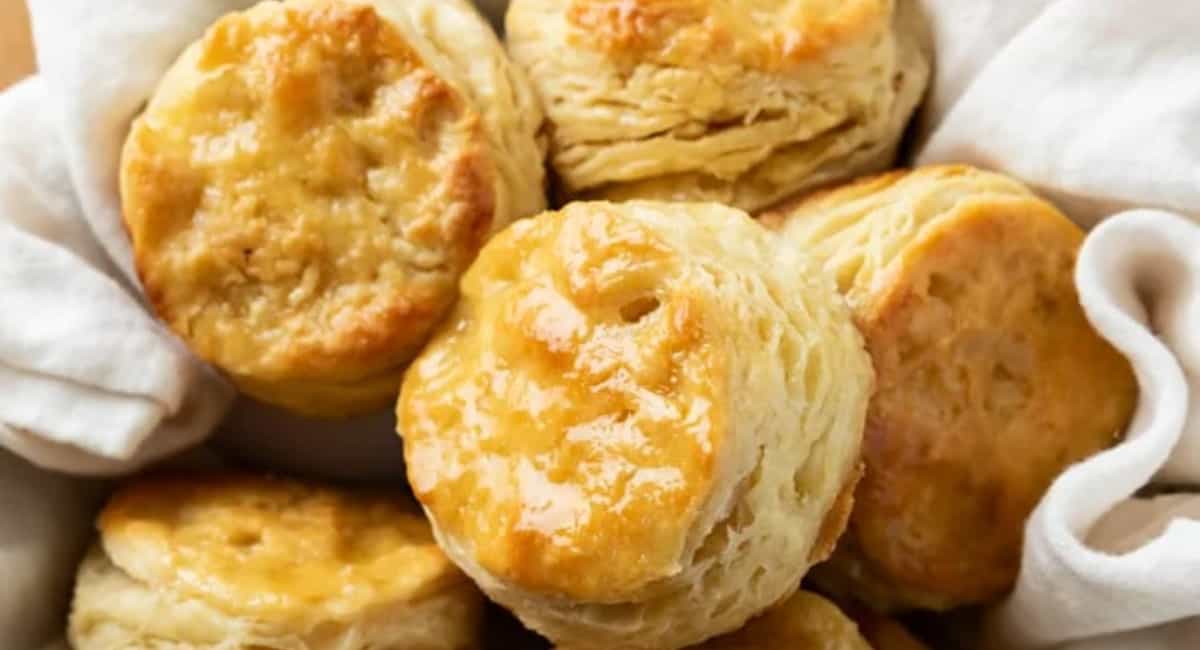 These homemade buttermilk biscuits have fluffy, flaky layers and a sweet honey butter topping. They take just 35 minutes to make with just 6 ingredients!
Vegetables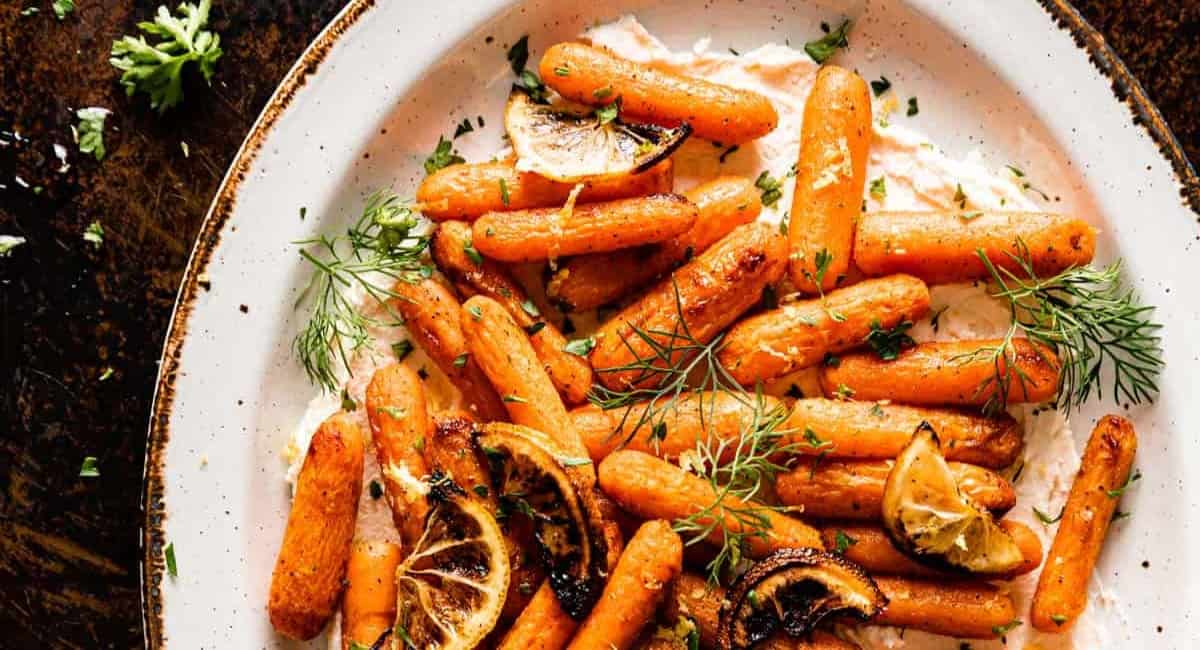 These Air Fryer Baby Carrots are the most flavor yet simple side dish. They are the perfect accompaniment to any protein or side for upcoming holiday meals. The baby carrots are tossed with a few simple ingredients, roasted in the air fryer, and served over a bed of whipped feta because cheese is a must when it comes to vegetables.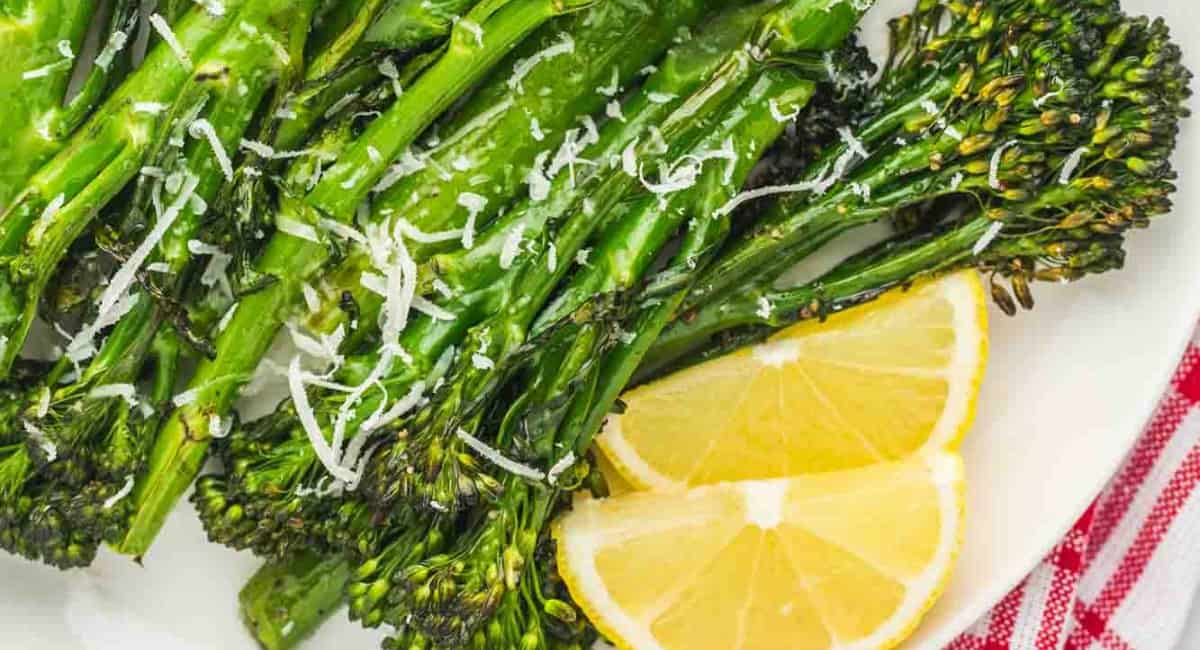 This recipe for roasted broccolini with roasted garlic and parmesan is so easy, healthy, and delicious. You'll want to add it to all your meals!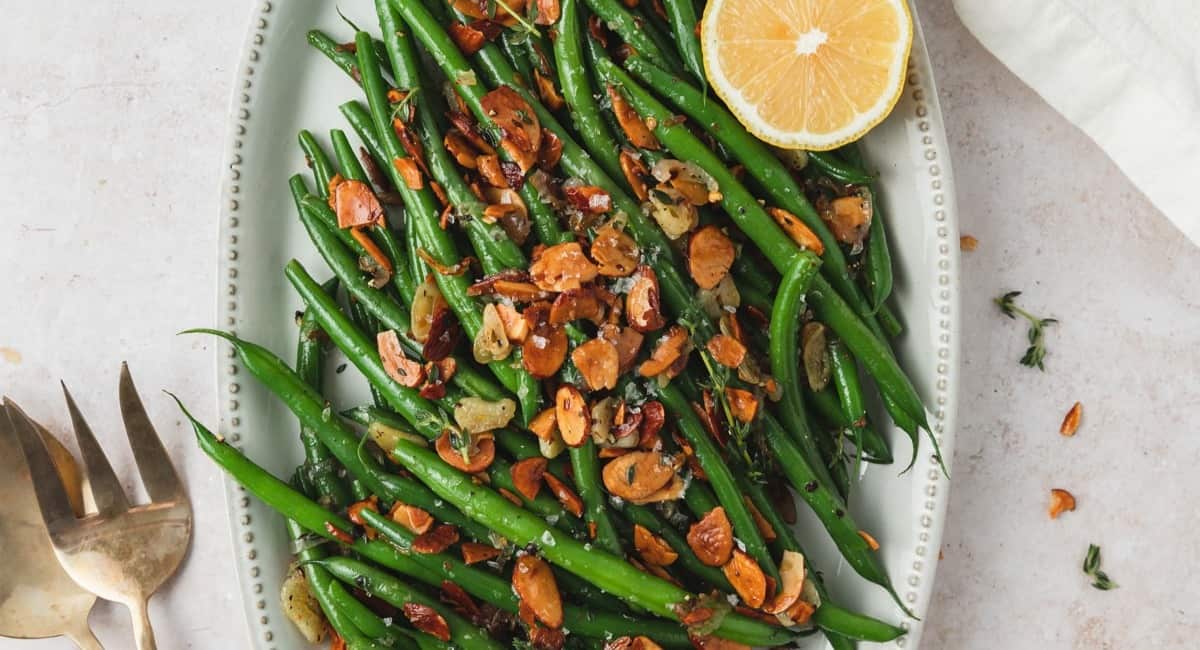 These green beans almondine (amandine in French) is one of my favorite ways to serve green beans! Crisp garlicky green beans and toasted almonds tossed in nutty brown butter and finished with a squeeze of lemon juice for brightness. It's super simple and comes together in just 10 minutes!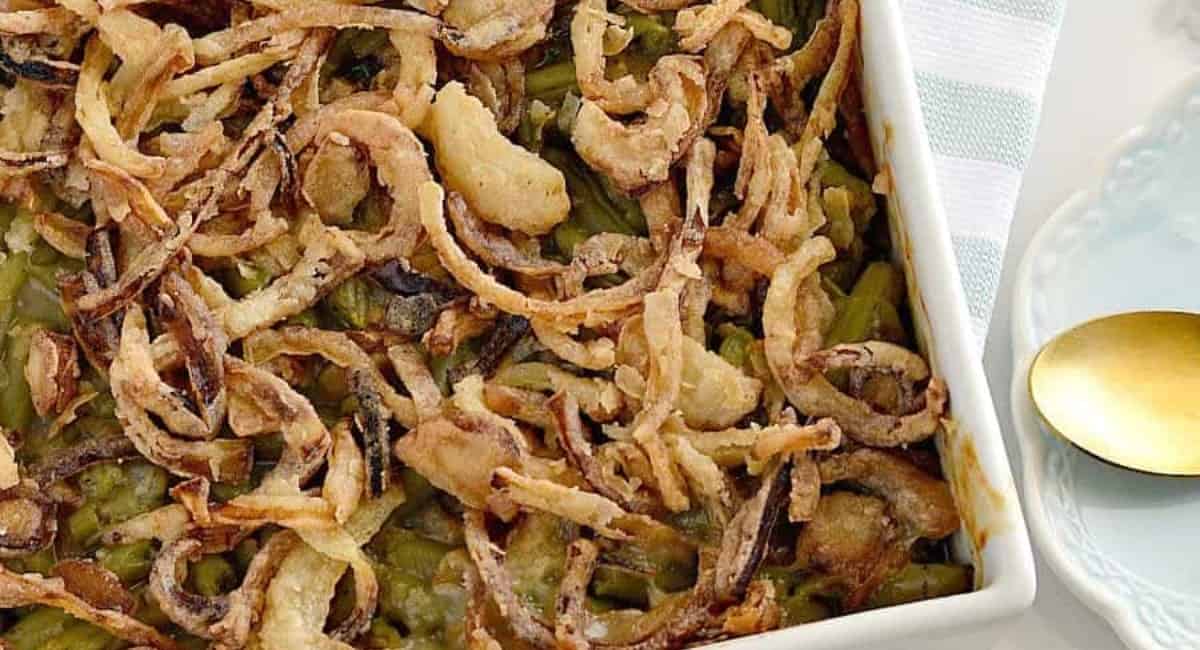 This gluten-free green bean casserole tastes like the real deal stuff you remember and loved every Thanksgiving. The homemade fried onions take it to another amazing level and only take a few minutes to make!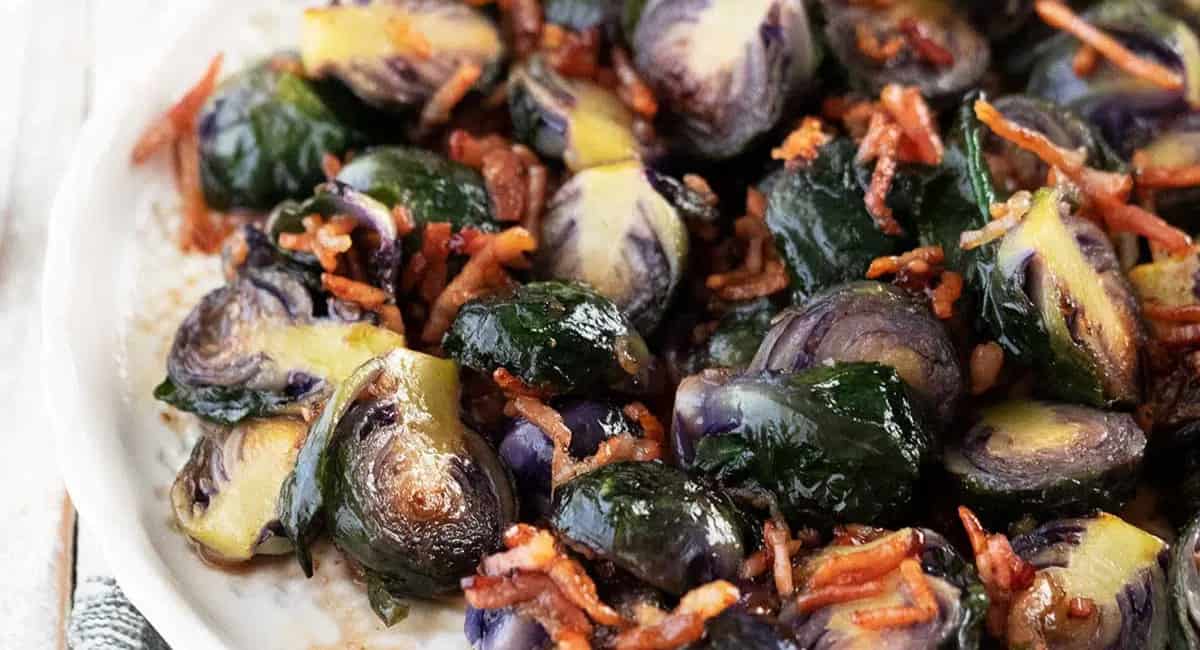 Stovetop maple bacon brussels sprouts because bacon and maple syrup makes everything better. Even brussels sprouts! A quick and easy side dish that works just as well for a family evening meal or a side when entertaining.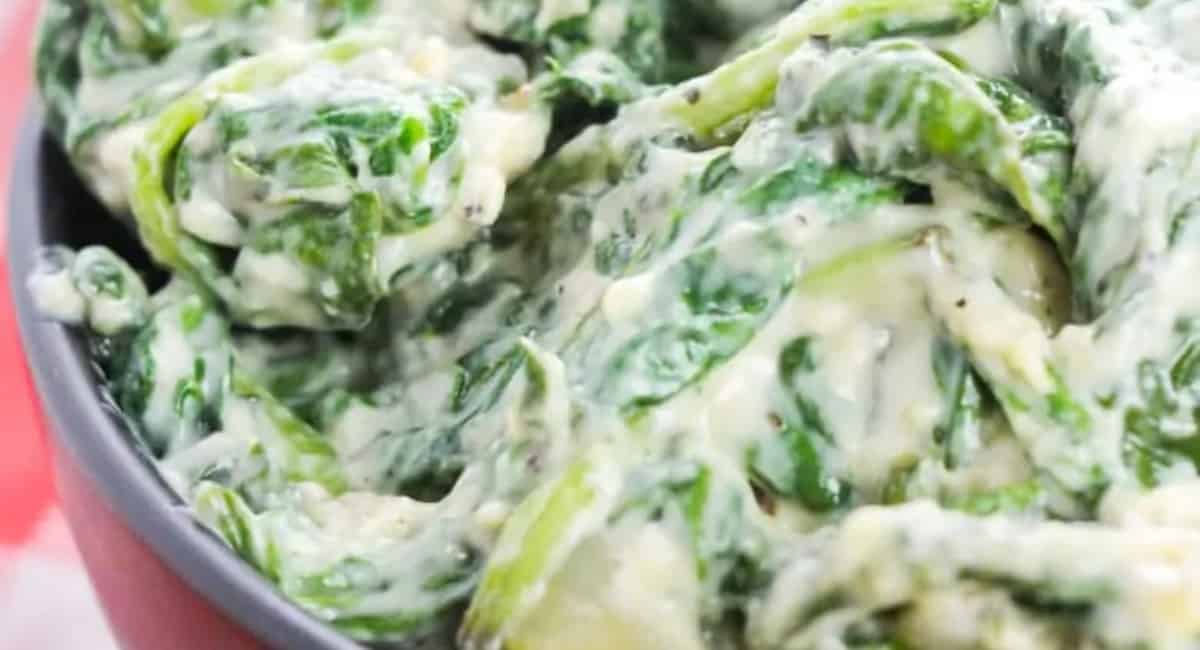 This creamed spinach recipe is so rich and delicious that you will forget you are even eating spinach! It is a wonderful spinach side dish to serve up during the holiday season–or any time of year really.
Salads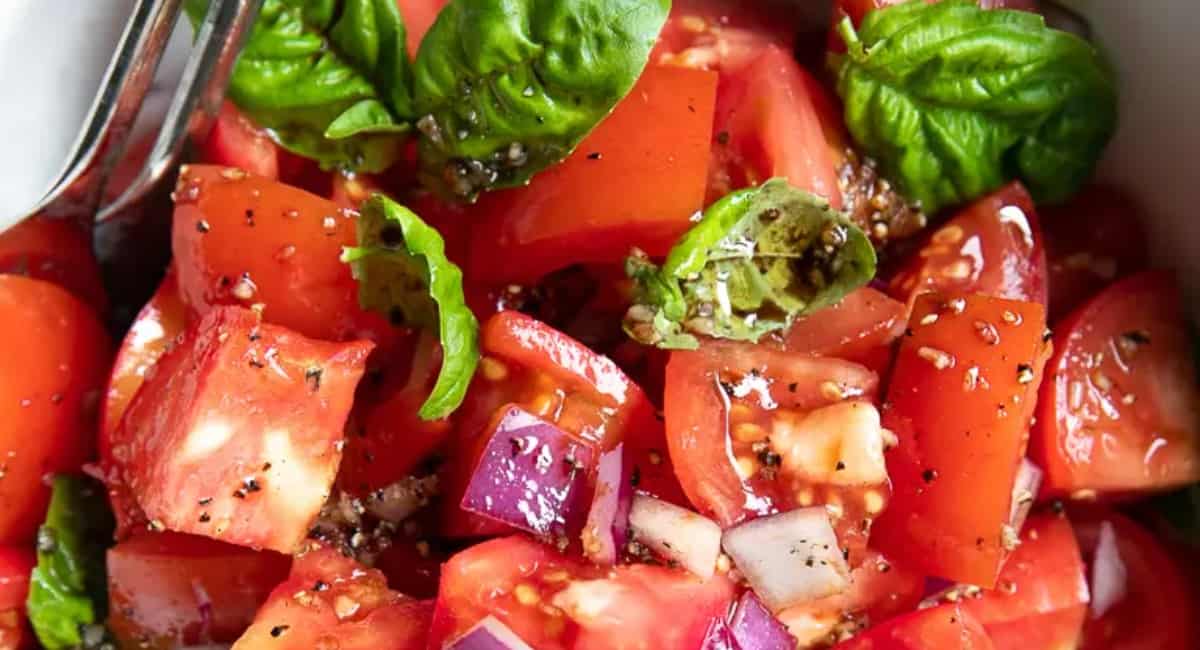 Made with garden-fresh tomatoes, spicy red onions, delicious sweet basil, and an easy three ingredient balsamic dressing, this Tomato Basil Salad takes just 10 minutes to prepare start to finish. Enjoy this gluten-free, dairy-free, and low-carb Tomato Basil Salad as a light lunch or delicious side to all your favorite main courses.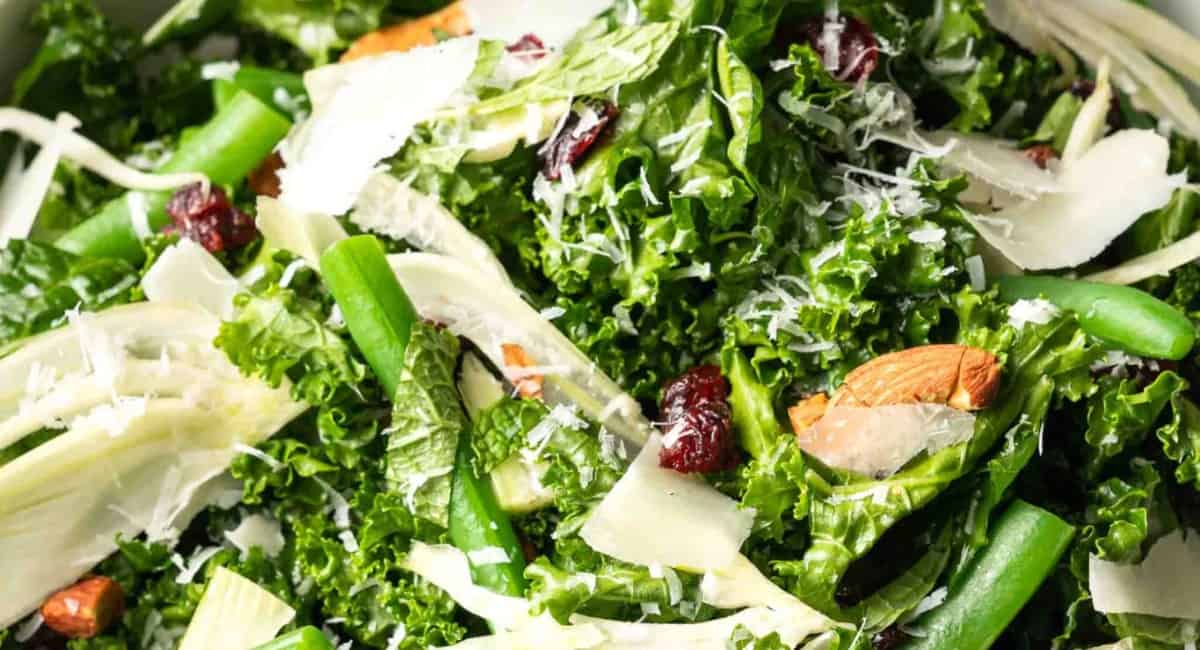 This easy Kale and Fennel Salad with Almond and Cranberry is full of flavors and textures. The dish also looks beautiful with vibrant colors. This salad is one of my most favorite ways to enjoy kale. You can put it together effortlessly for either daily meals or special occasions. I especially love making it during the holiday season.
Serve with dinner, take to a potluck or serve at a party! A few ingredients can add pizzazz to a side salad.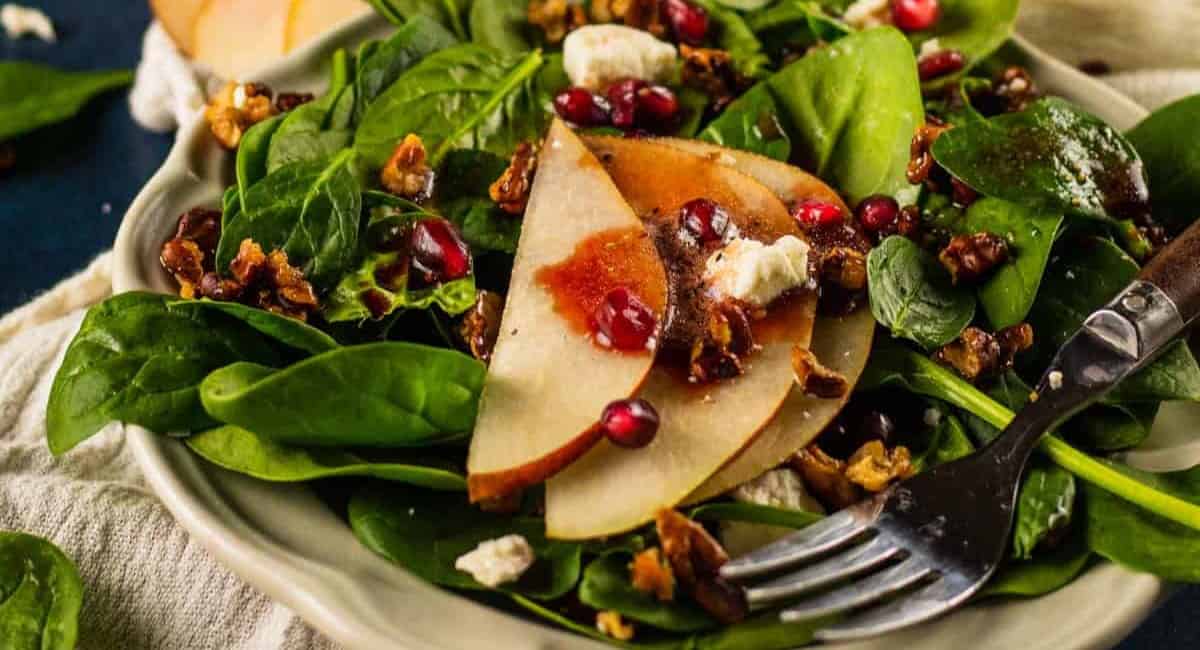 This easy spinach salad with pears is both sweet and savory. Fresh baby spinach is mixed with red anjou pears, pomegranate seeds, caramelized pecans and gorgonzola cheese, then finished off with a homemade pomegranate vinaigrette dressing.
Unique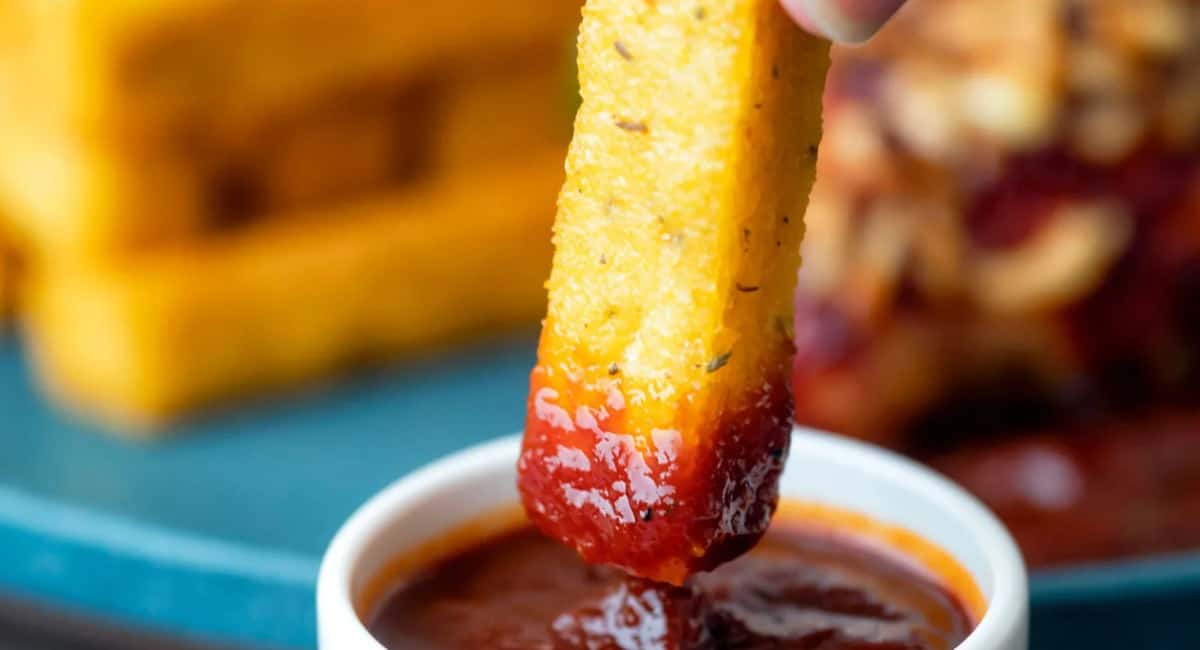 Fried polenta chips, a crispy, cheesy, herby and delicious side dish that are borderline genius and very easy to make.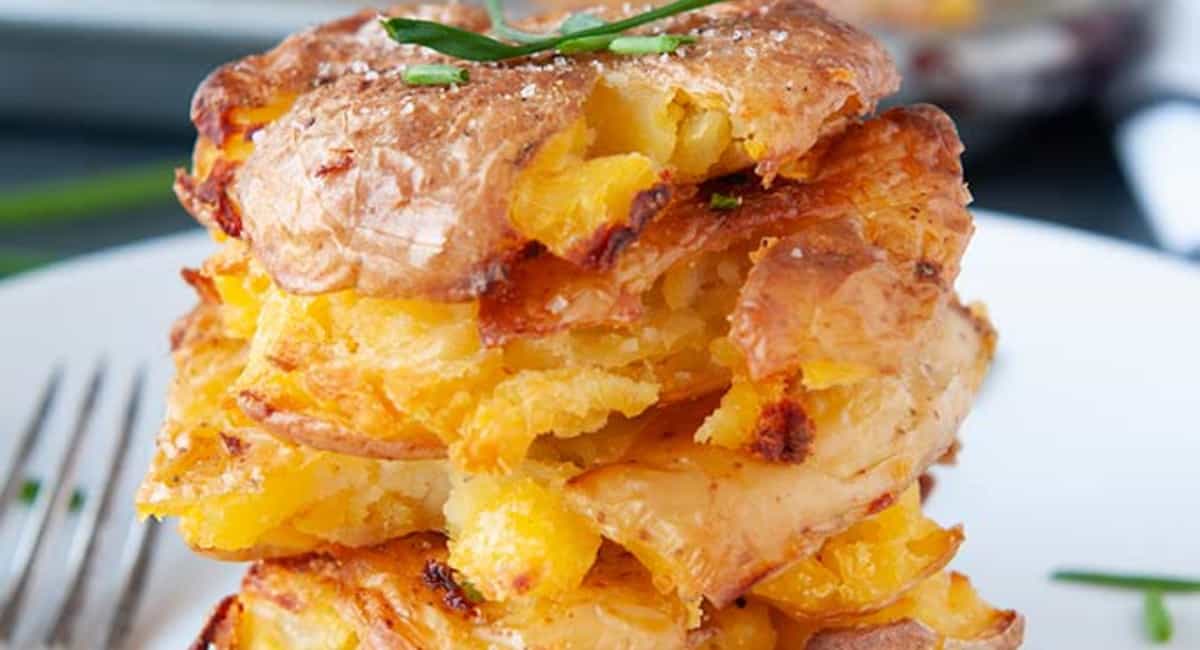 Crispy Salt and Vinegar Smashed Potatoes are finished with a sprinkling of vinegar and sea salt to really bring out the flavors. These salty smashed potatoes are simple to make, and crave-able.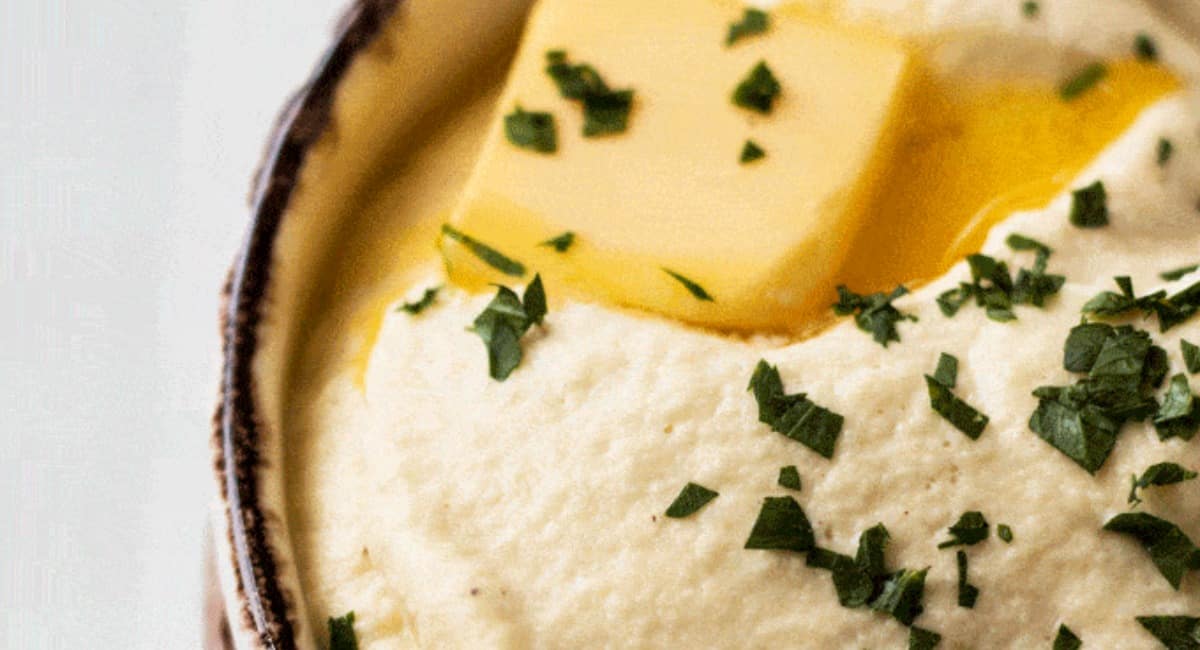 Roasting the veggies for this Roasted Parsnip Puree really adds so much flavor to the whole dish. Creamy, smooth, and slightly sweet, this parsnip puree makes the perfect accompaniment to roast chicken or meat and can be made ahead of time and simply reheated when it comes time to serve. The perfect side dish.
These Boursin Cheese Zucchini Boats make a super easy side dish that the whole family will love. Zucchini stuffed with cheese and crispy panko are baked till tender, with a slight crunch. The perfect side dish and one of my favorite Boursin recipes!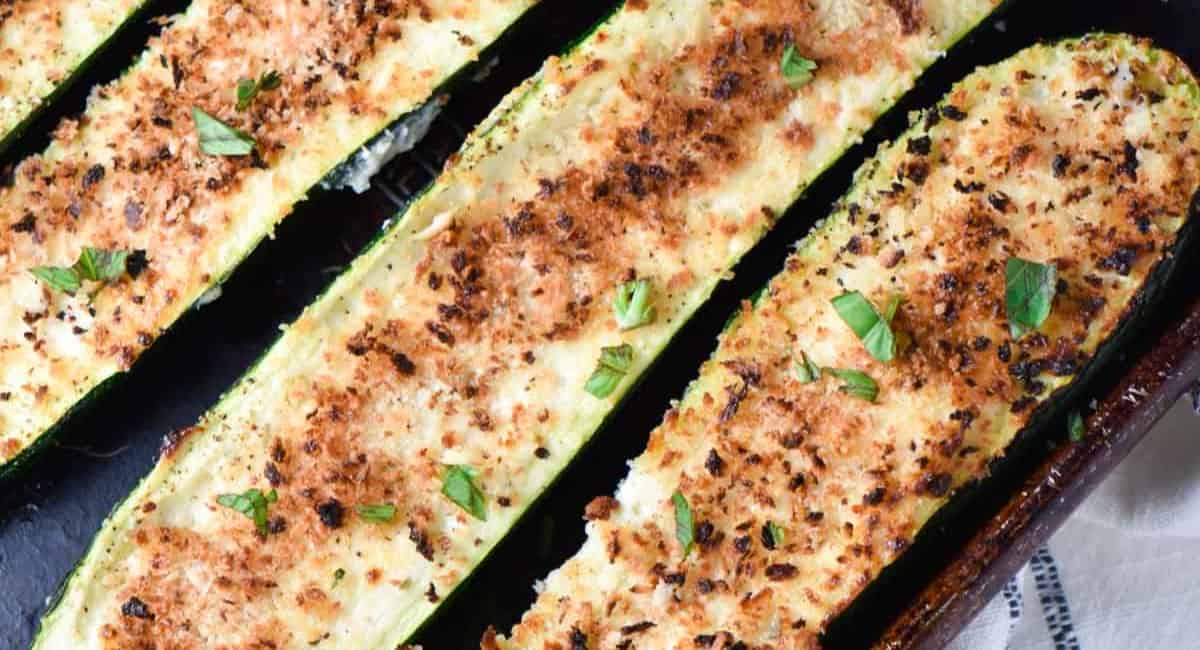 I hope you enjoy these delicious sides for chicken cordon bleu! 🙂